Find out more about our Teen Programs below.
Teen Excursion Program
The City of Santa Ana's Parks, Recreation and Community Services Agency is introducing a new teen excursion program for teens who live in Santa Ana ages 13 to 17 years of age.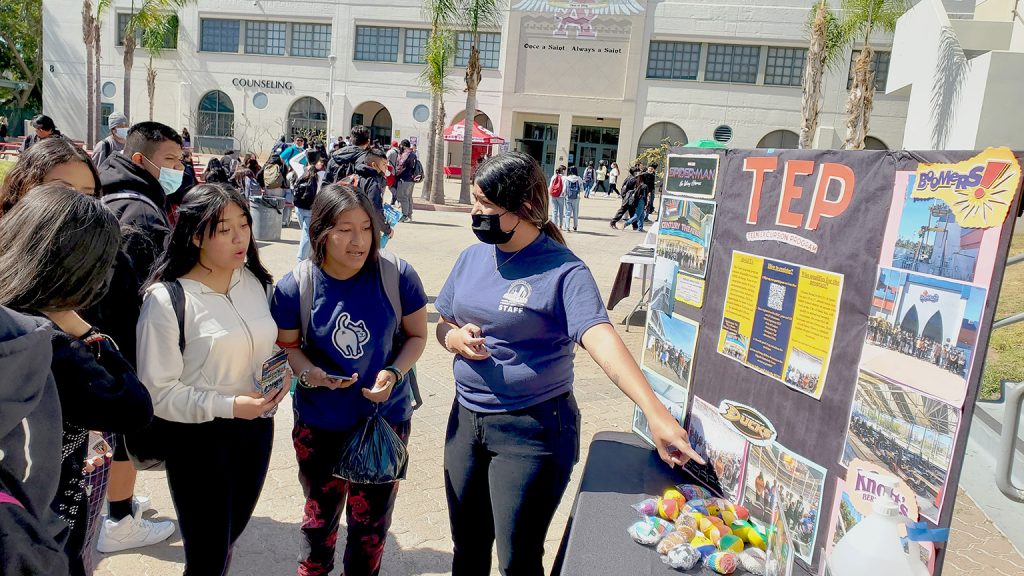 About the program
The Teen Excursion Program is FREE of charge and excursions will take place once a month at a variety of teen-friendly locations. Some of the excursions consist of visiting amusements parks, watching sporting events and private movie screenings. This is a great opportunity for teens to travel around Southern California with friends and be introduced to different environments and experiences.
Who is eligible for the program?
All teens living in the City of Santa Ana ages 13 to 17 or attends Santa Ana Unified School district or parents/guardian who work in the City of Santa Ana, will qualify to attend our monthly excursions. Be aware that all excursions are on a first-come, first-served basis. There is a limited number of spots available for each excursion.
How to register?
For more information please contact, the Teen Excursion Program Office at Salgado Center at (714) 571-4267.
---
Summer Teen Celebration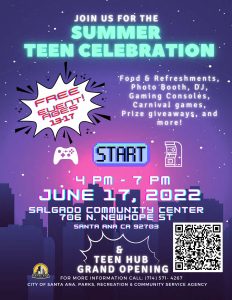 On June 17th we're celebrating the grand opening of the Teen HUB Center at Salgado. Learn more. To participate, complete this form and bring it with you.