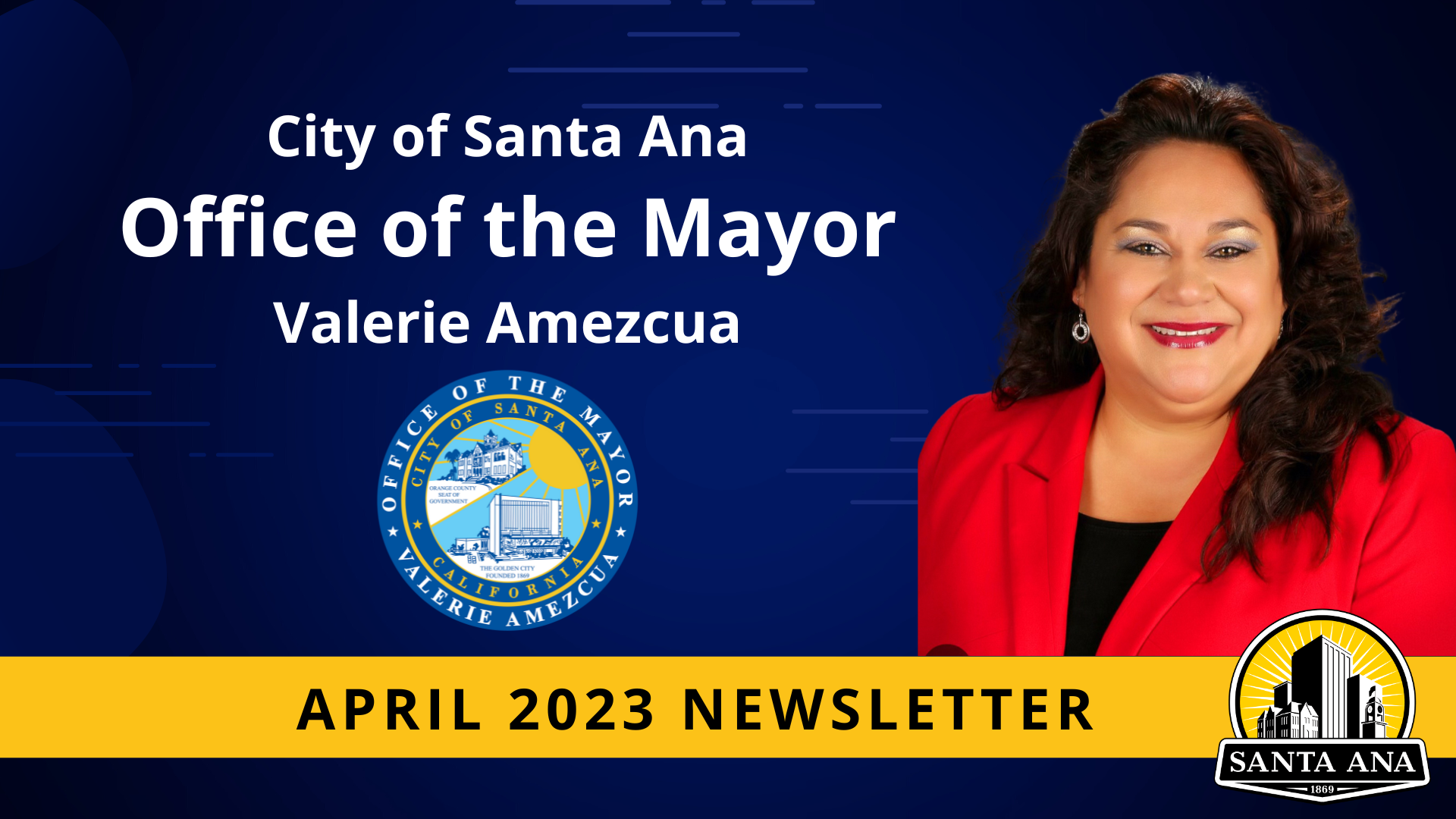 Official newsletter of Santa Ana Mayor Valerie Amezcua. Keeping the community informed about local events, City news, and resources.
Dear Community,
April was another dynamic month as Mayor of our beautiful city. I am proud to update you on the many events that were celebrated and provide City Council highlights from this past month.
KCAL News visited Santa Ana for their SoCal Spotlight series. I had the honor to be interviewed where I shared some of our city's amazing restaurants, entertainment, and culture our city has to offer.
I also hosted my first Coffee with the Mayor event, and it was wonderful to see old and new faces. I appreciated the conversations with everyone about addressing and supporting cleaner streets, housing, community resources, the City's budget priorities, and speaking to many neighbors about what we can accomplish together to make our city better.
The weather is getting warmer, and our city is bustling with outdoor activities. This month's newsletter provides up-to-date activities, events, and services.
Finally, I invite you to attend the 2023 Mayor's Prayer Breakfast hosted by the Santa Ana Chamber of Commerce on Tuesday, May 9, from 7:30 to 9 a.m. at Templo Calvario Church. For more information please visit the Chamber's website.
I look forward to seeing you at the events and enjoying the many activities, programs, and events that are taking place around our city with you.
Sincerely,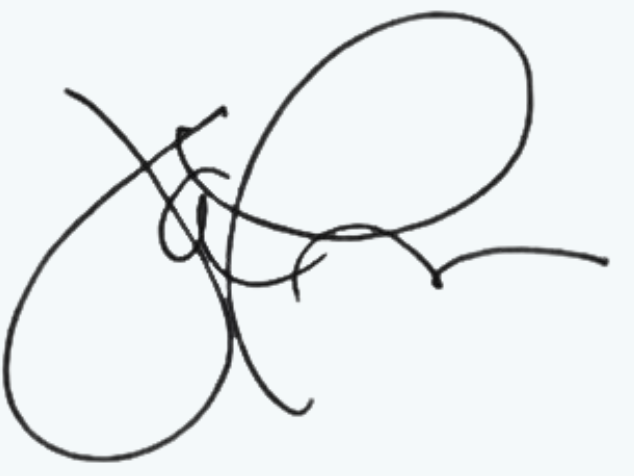 Mayor Valerie Amezcua
Email: vamezcua@santa-ana.org
---
City Hall
Upcoming Holiday and Closed Friday schedule: (City Hall non-essential offices are closed on alternating Fridays throughout the year)
Friday, April 28, 2023 – City Hall closed
Friday, May 12, 2023 – City Hall closed
Friday, May 26, 2023 – City Hall closed
Monday, May 29, 2024 – City Hall closed in observance of Memorial Day.
The next City Council meeting will be held on Tuesday, May 2, at 5 p.m. at Santa Ana Council Chamber, 22 Civic Center Plaza, Santa Ana. Official City meetings are open to the public and I encourage you to participate. Council agendas and minutes may be accessed here.
---
City resources
SoCalGas Grant Assistance Fund to support customers having issues with their gas bills. Visit socalgas.com/GAF
City Hall main line: (714) 647-5400
Code Enforcement: (714) 667-2780
Emergency Water Services: (714) 953-8026
Graffiti Hotline: (877) 786-7824
Homeless Services: SMART program for non-emergency homeless-related issues: (714) 242-3706
Project Hope Alliance: Homelessness support for families and children.(link)
Public Works dispatch (street sweeping, trees): (714) 647-3380
Santa Ana Youth Employment Program (or "SAY" for short) https://www.santa-ana.org/youth-employment-program/
Have you downloaded the mySantaAna app?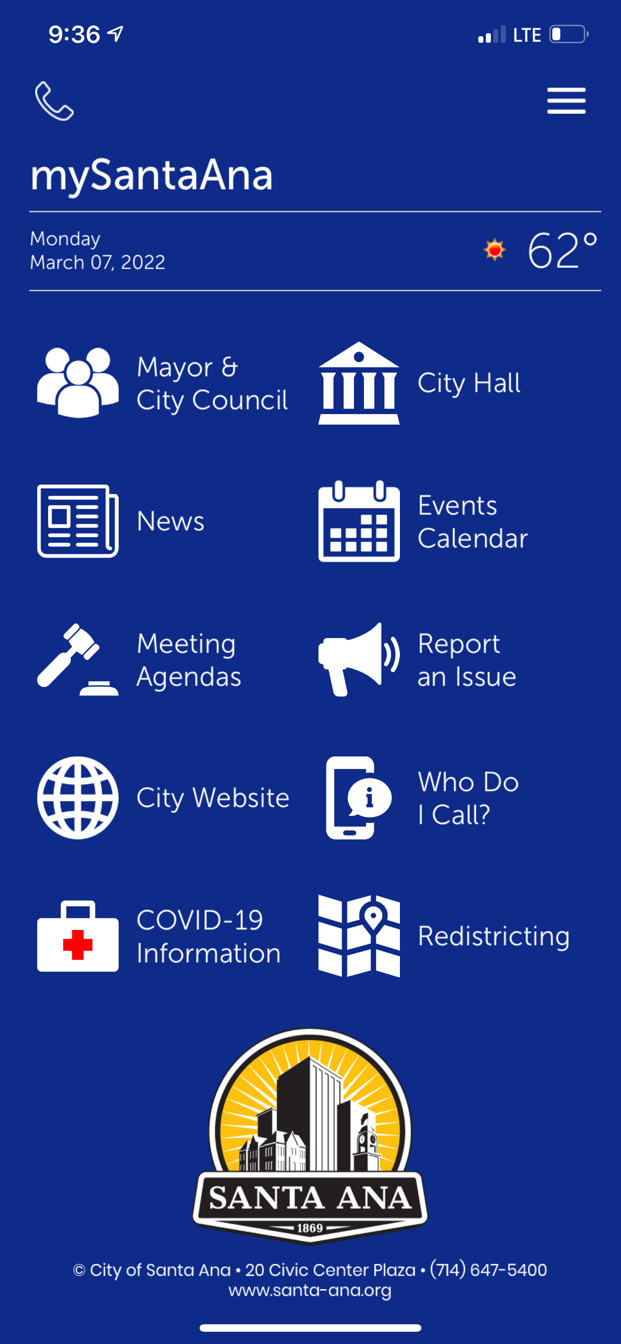 Report issues like:
illegal dumping, graffiti removal
homeless encampments
trash and recycling missed pickups
park issues
potholes
and more!
Business license Tax Holiday Program
Tax Holiday Program helps Santa Ana businesses get licenses, pay off past-due or misreported taxes without penalty or interest. Learn more here: https://www.santa-ana.org/tax-holiday/
---
Highlights from April City Council meetings
The City Council:
Awarded a $1.2 million contract to AME Builders, Inc. to upgrade the air and heating system at Salgado Center and other improvements (Revive Santa Ana)
Awarded a $2.87 million construction contract to MMC, Inc. for restrooms at Riverview Park, Heritage Park, Windsor Park and Angels Park (Revive Santa Ana)
Acquired the property located at 843 N. Garnsey St. for $750,000 to build a park at 10th and Flower streets (Revive Santa Ana)
Amended the agreement with Landscape West Management Services, Inc. and increased the contract by $2.3 million for right-of-way and median landscape maintenance services (Revive Santa Ana)
Approved a resolution declaring opposition to Assembly Bill 742, which would prohibit the use of an unleashed police canine by law enforcement to apprehend a person, and any use of a police canine for crowd control
Awarded a purchase order of $439,922 for a second knowledge mobile for the library (General Fund and Cannabis Public Benefits Fund)
Authorized an additional $500,000 for asphalt pothole repairs in response to damage from rainstorms
Awarded a construction contract to Diamond Construction & Design of $1.3 million for pedestrian and bicycle safety improvements in the Kennedy Elementary and Villa Fundamental Intermediate Safe Route to School Project
---
Non-profit highlight

Project Youth OC is a local non-profit that works with at-risk youth in the areas of school healthy and drug-free through education, counseling, mentoring, and family strengthening. Their goal is to reach youths early and provide long-term solutions to the obstacles they face. We are so proud to have their headquarters in Santa Ana. Learn more here: https://projectyouthocbf.org/
---
Small business spotlight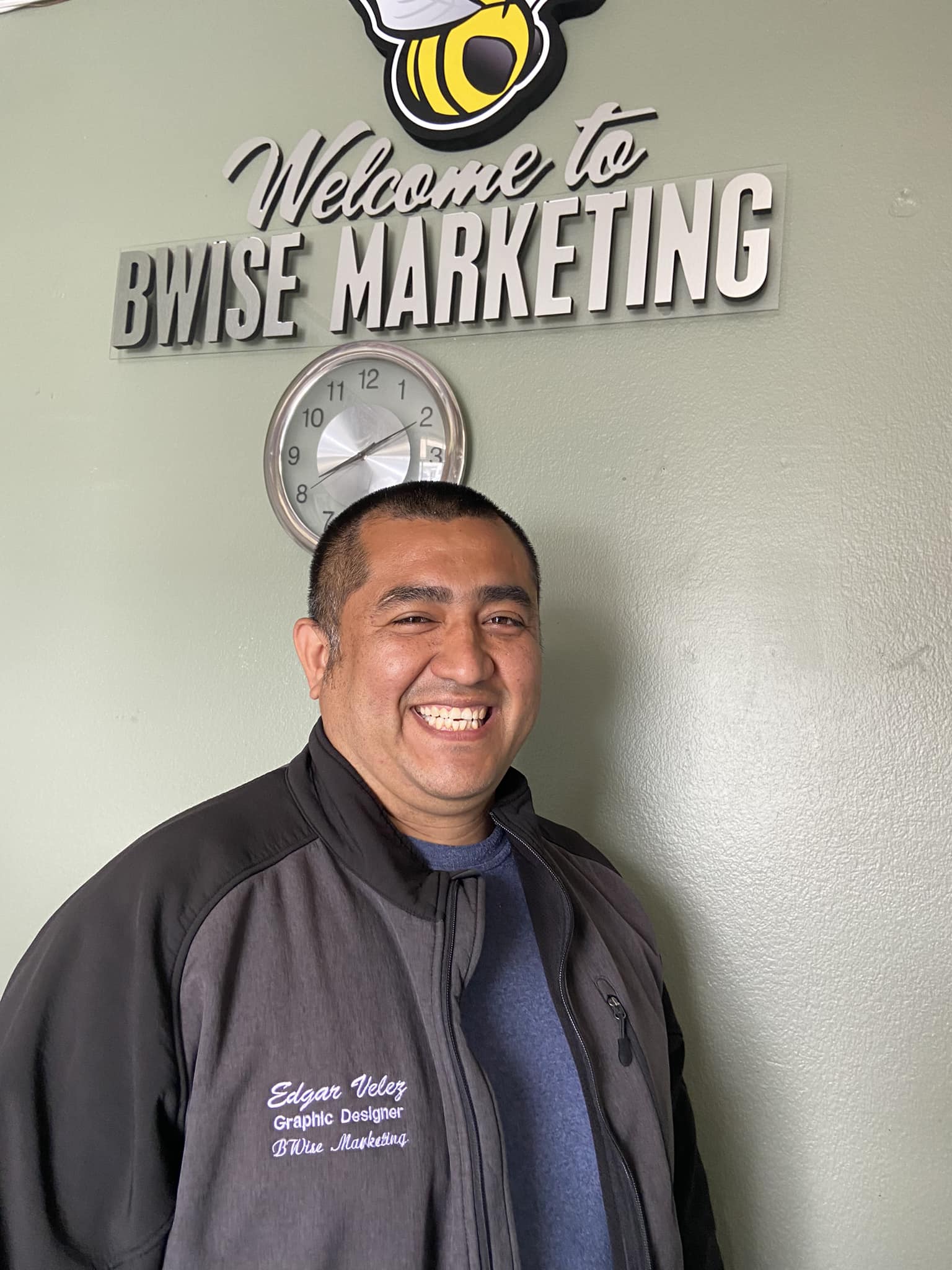 bWise Marketing
1255 S Wright St, Santa Ana / 714-227-5659
bWise Marketing is located in Santa Ana and was founded in 2008 by Joaquin Velez and his son Edgar Velez. This family run print shop is your go to place for banners, business cards, magnetic signs, T-shirts and so much more.
Learn more here: https://www.facebook.com/bWiseSigns/
---
Mayor on the move
Save the date and join me at:
Templo Calvario Church
Tuesday, May 9
Santa Ana State of the City
Santa Ana Elks Lodge
Thursday, June 22
---
National Mayor's challenge for water conservation
I  joined mayors across the country in asking residents to make a pledge by April 30 to conserve water. Take the Water Pledge here.
---
SAC Student News at Coffee with the Mayor
---
---
My first Coffee with the Mayor event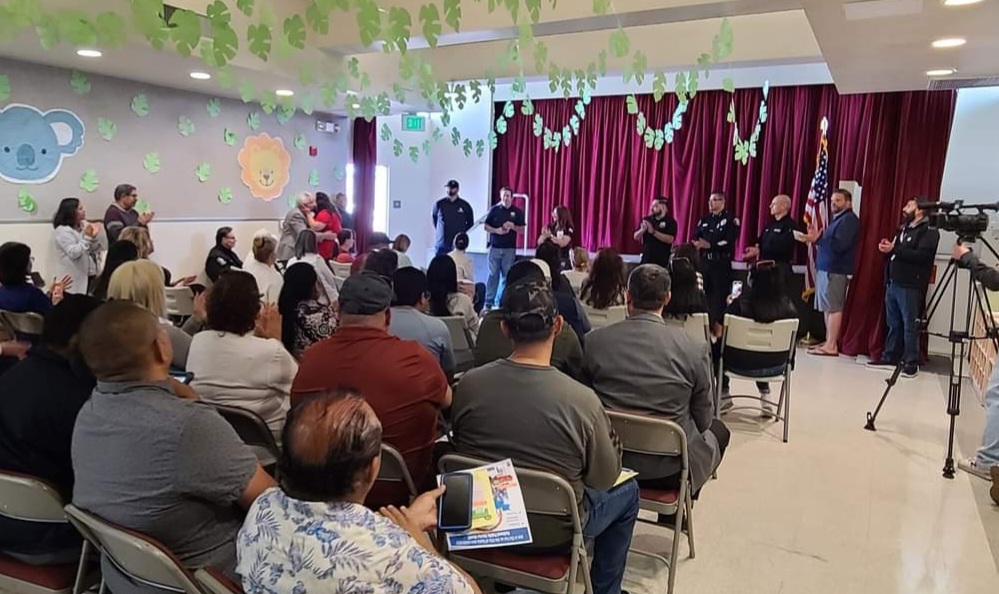 We had over 70 residents on hand to discuss city issues and concerns.
---
Awarded with the 2023 Community Leader Award at the Tri-County Collaborative Community Safety Conference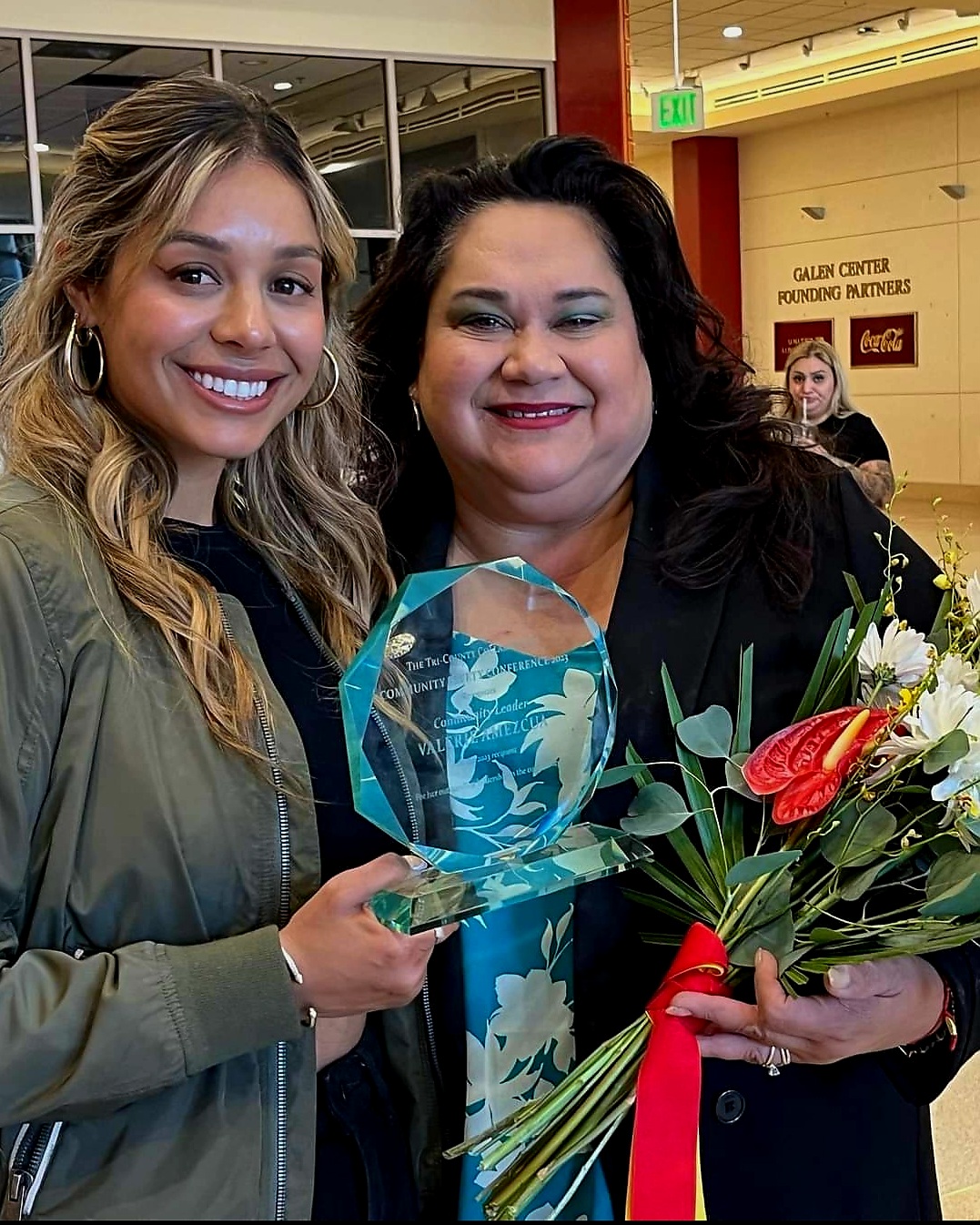 ---
Enjoying the Egg-Cellent Adventure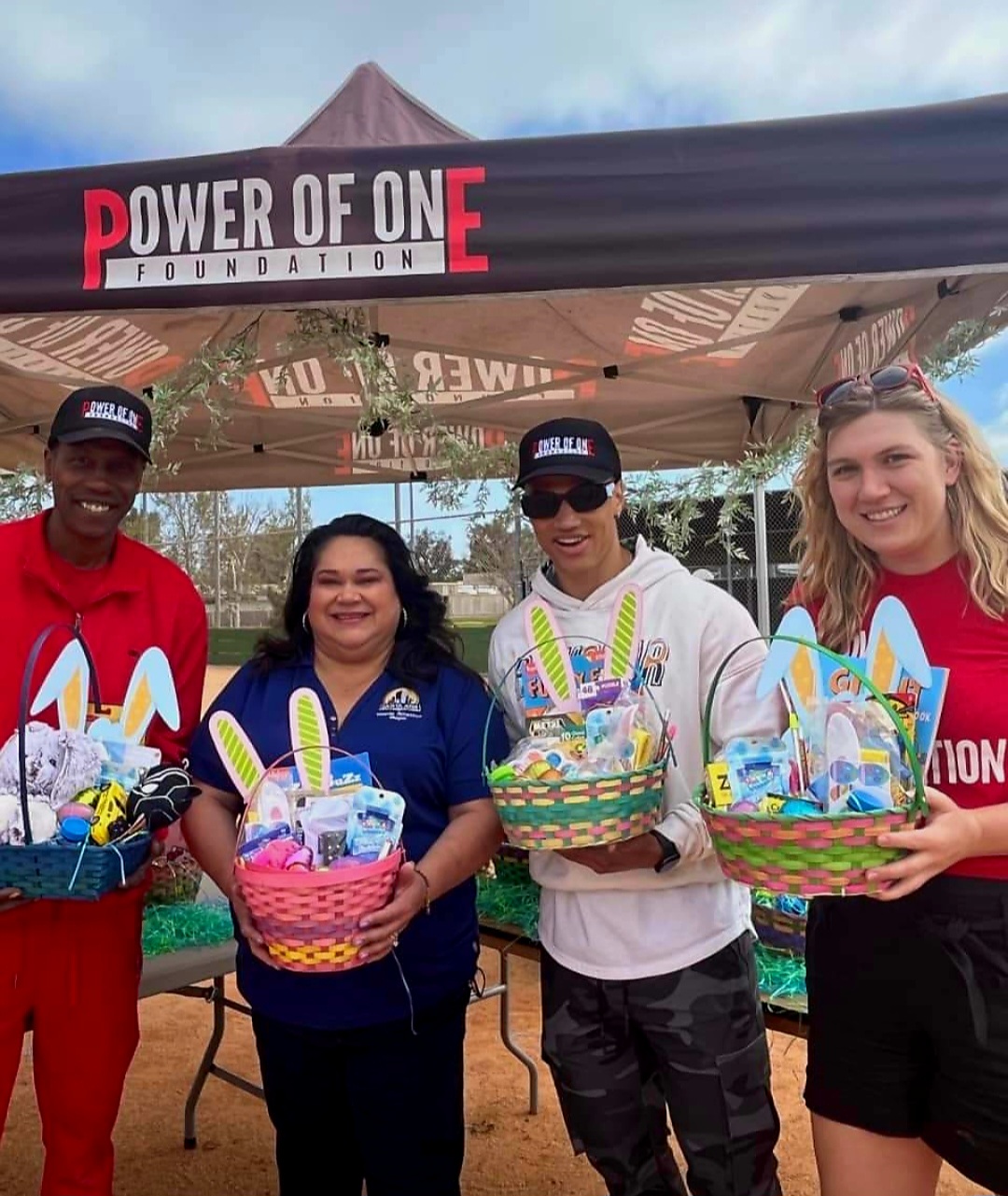 I had a blast at the Egg-Cellent Adventure (Easter egg hunt) at Centennial Park!
---
Meeting with Kidworks and tour of Townsend Neighborhood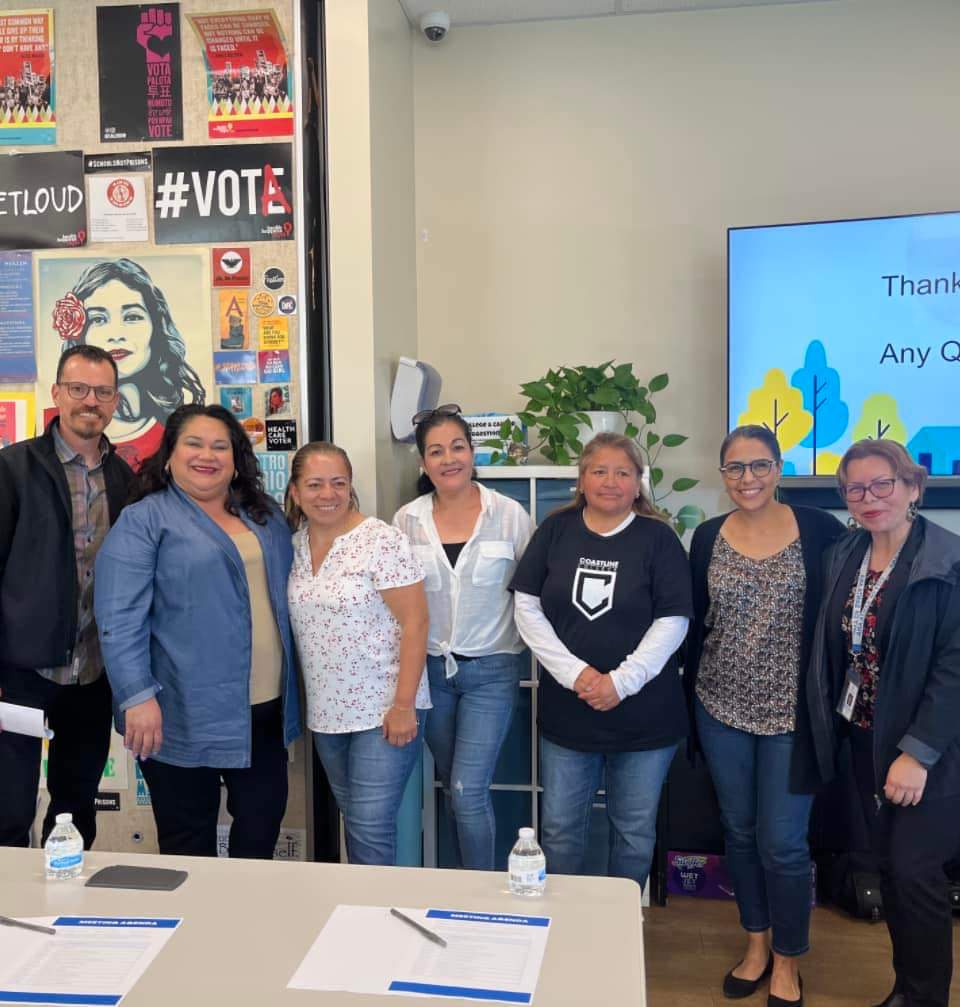 ---
Working Wardrobes hosts first commissioners meeting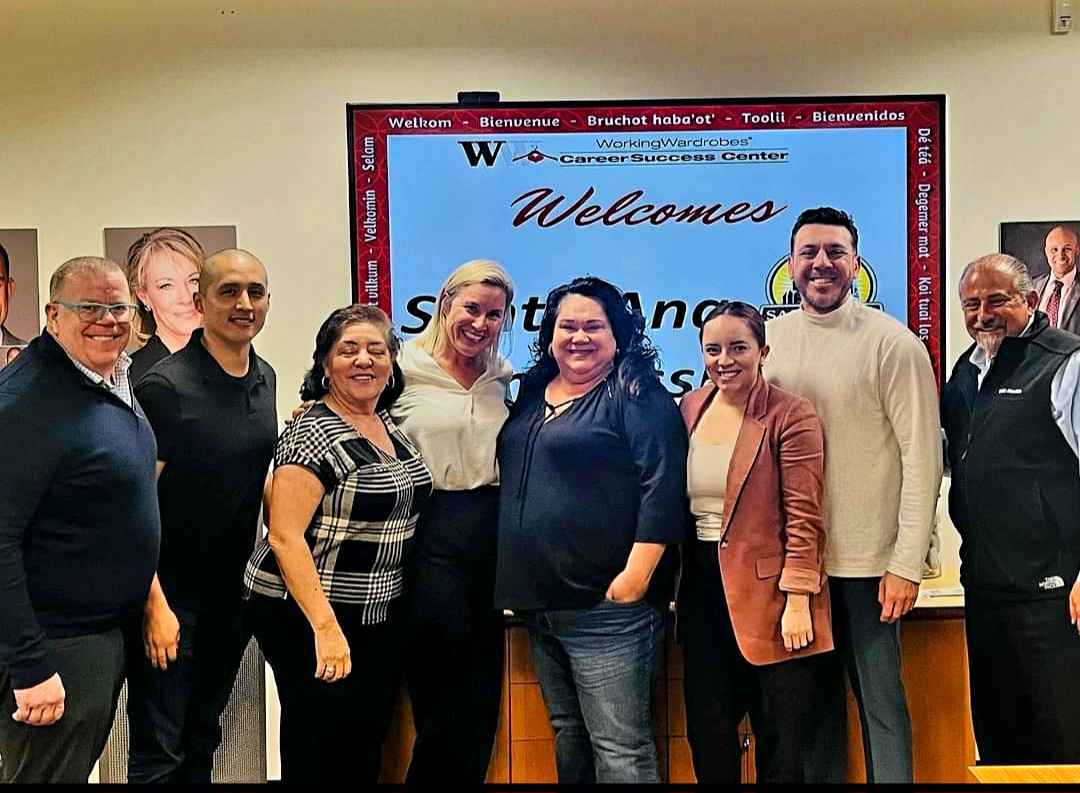 Thank you, Working Wardrobes, for hosting my first commissioners meeting. It was a great opportunity to hear updates and reconnect with my commissioners.
---
Speaking at the League of League of California Cities Press Conference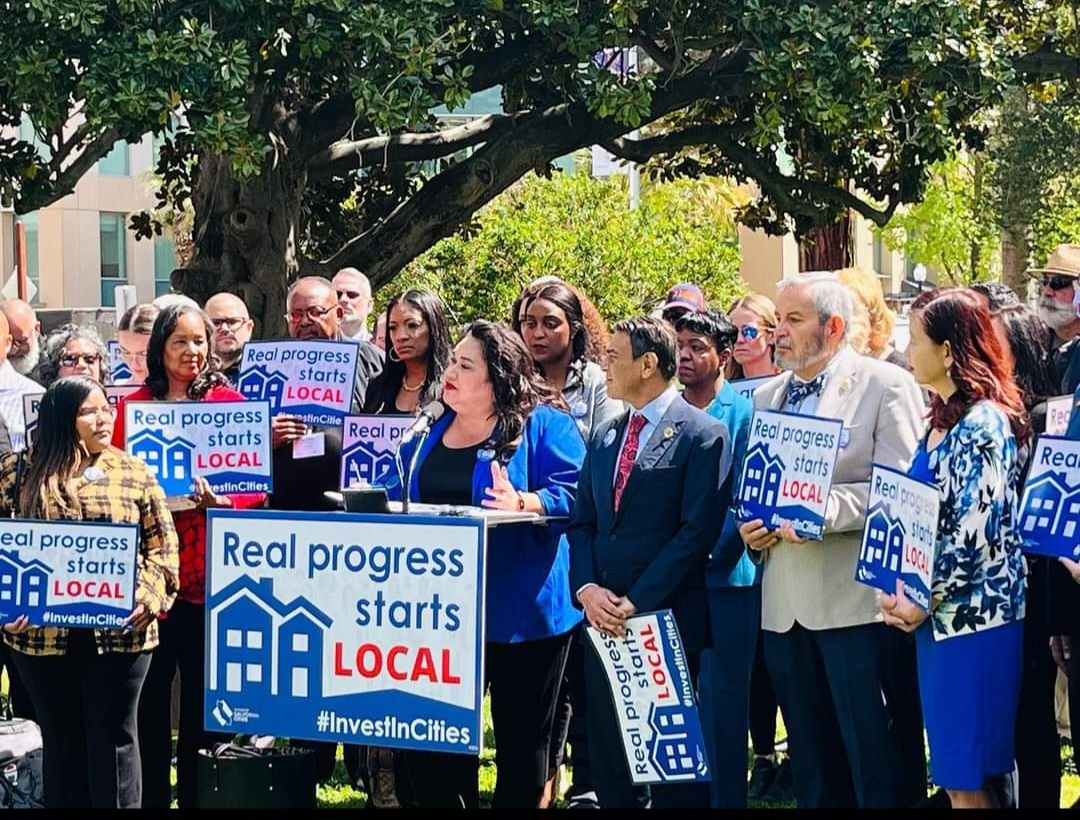 Learning, growing, and networking helps me become a more productive mayor.
---
Sen. Raphael Warnock visits Santa Ana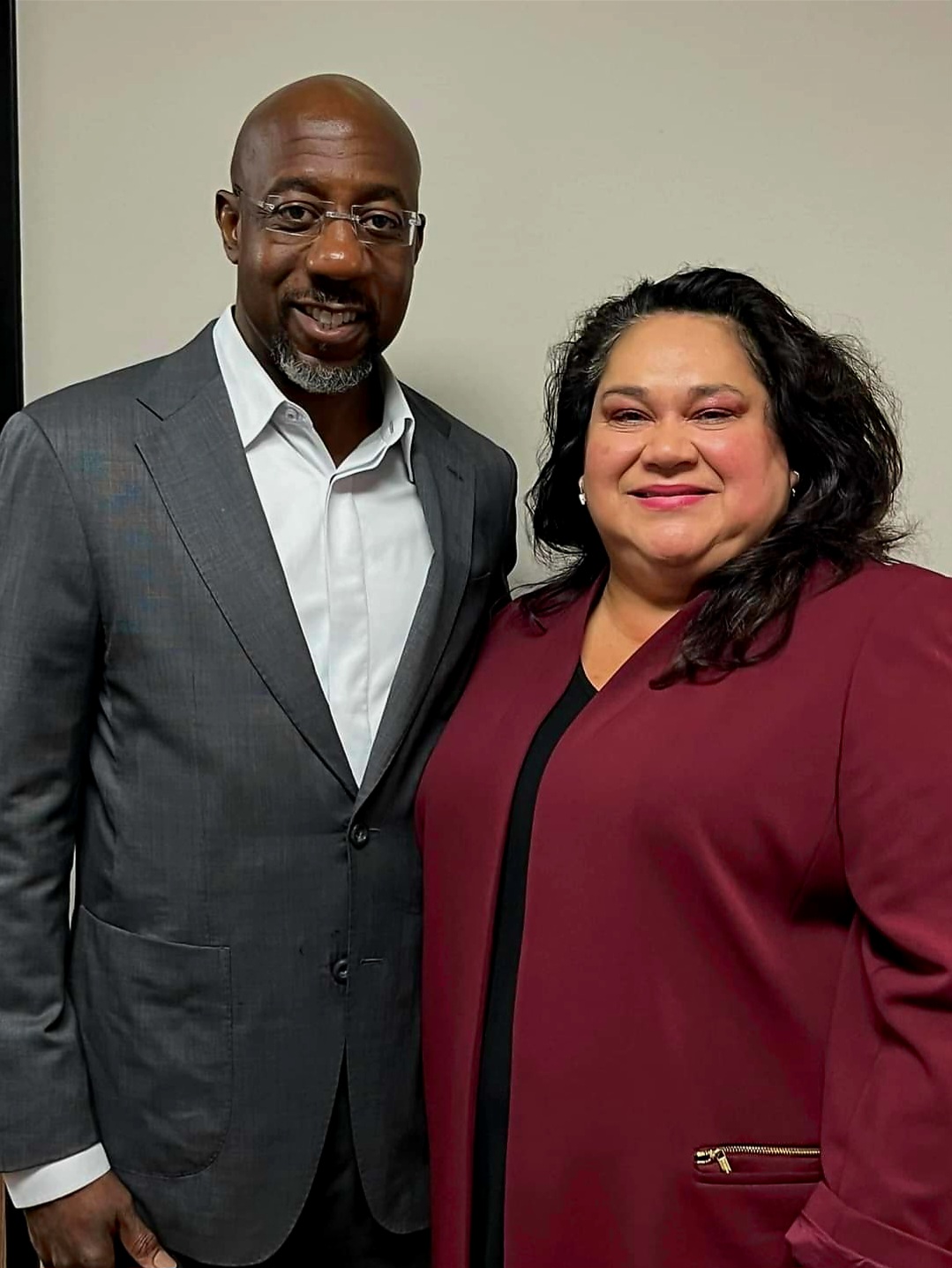 Second Baptist Church in Santa Ana invited me to introduce special guest speaker Senator Raphael G. Warnock.
---
Guest speaker at Supervisor Foley's OCDE Access Girls Summit Breakfast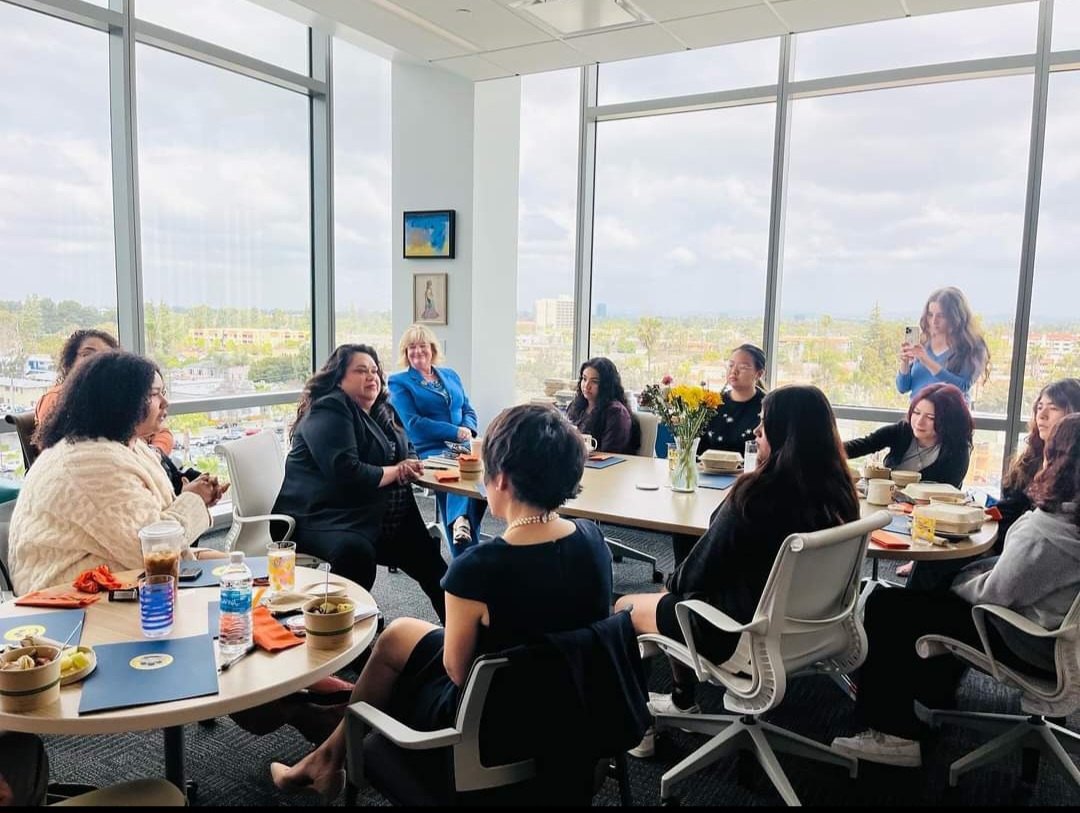 ---
Youth recognitions at City Council meeting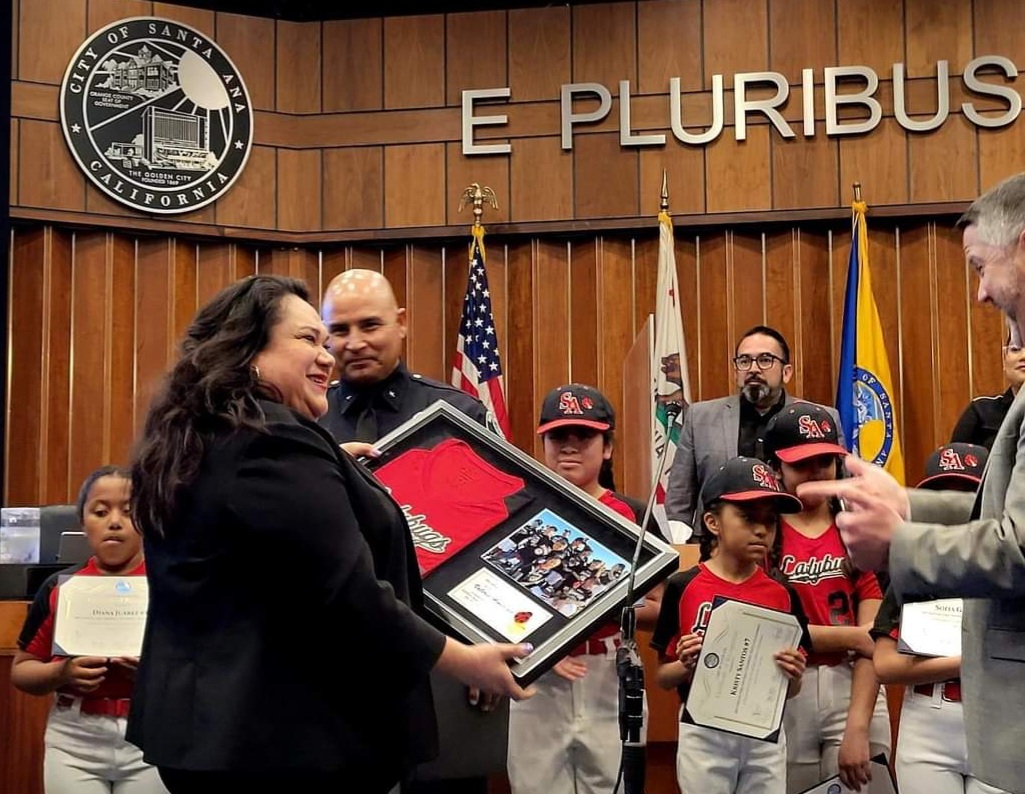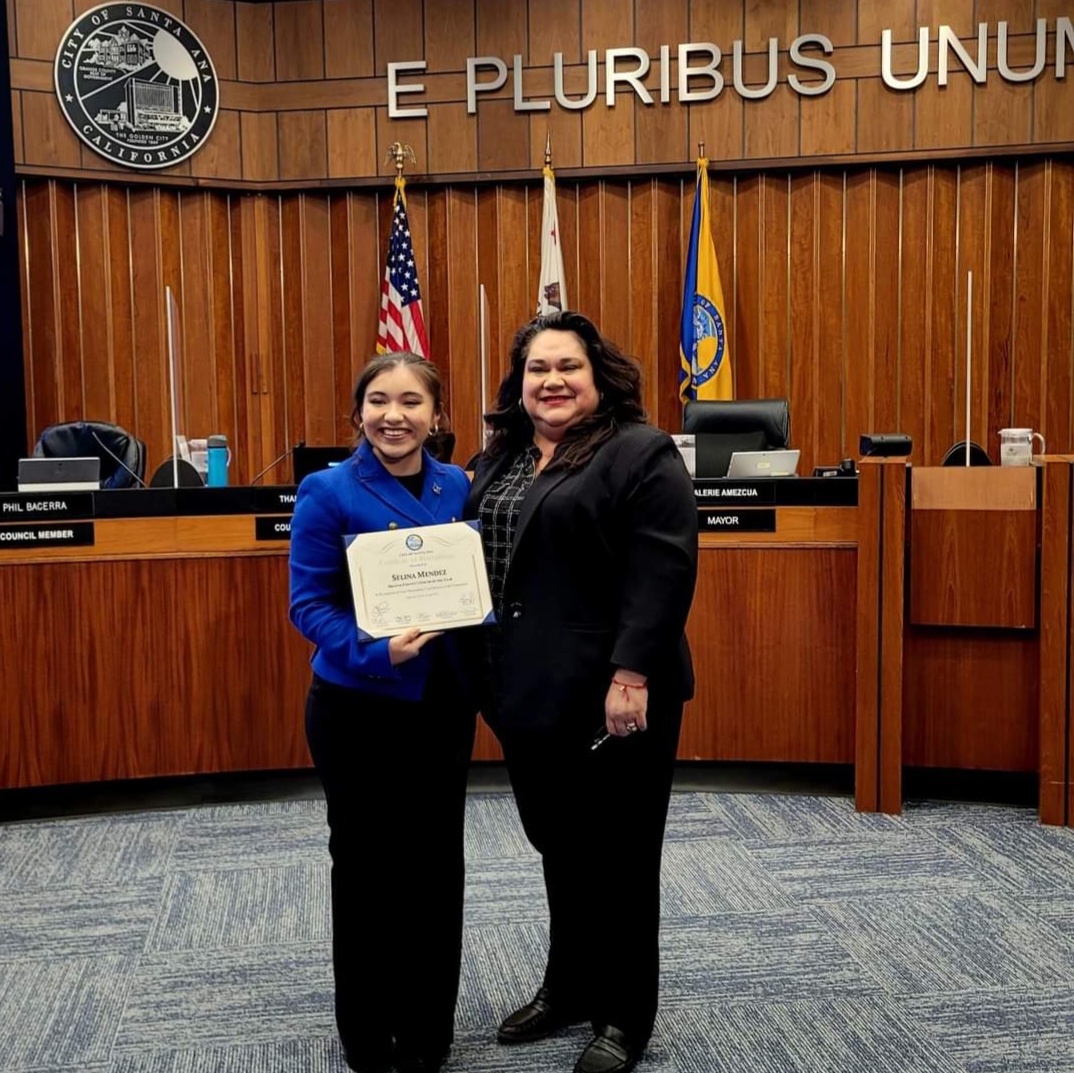 At a recent City Council meeting the PAAL championship Ladybugs team surprised me with a recognition plaque. I also honored Selina Mendez, OC Youth of the Year.
---
Welcome remarks at the Santa Ana Chamber's 13th Annual Difference Makers event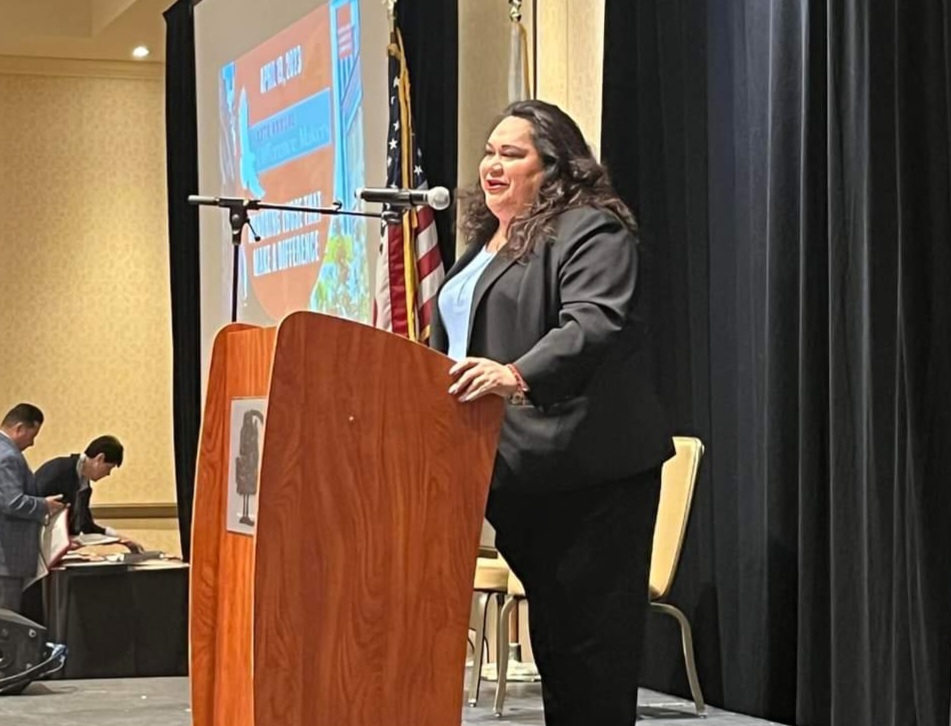 ---
Career Day at Rosita and Jefferson elementary schools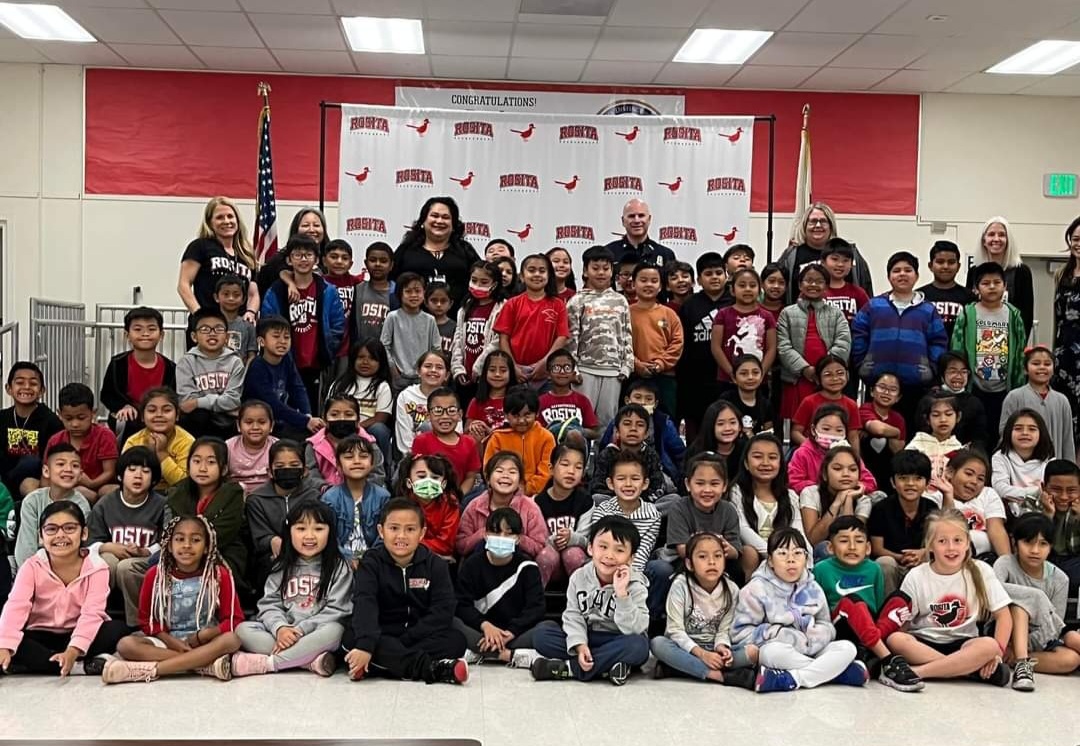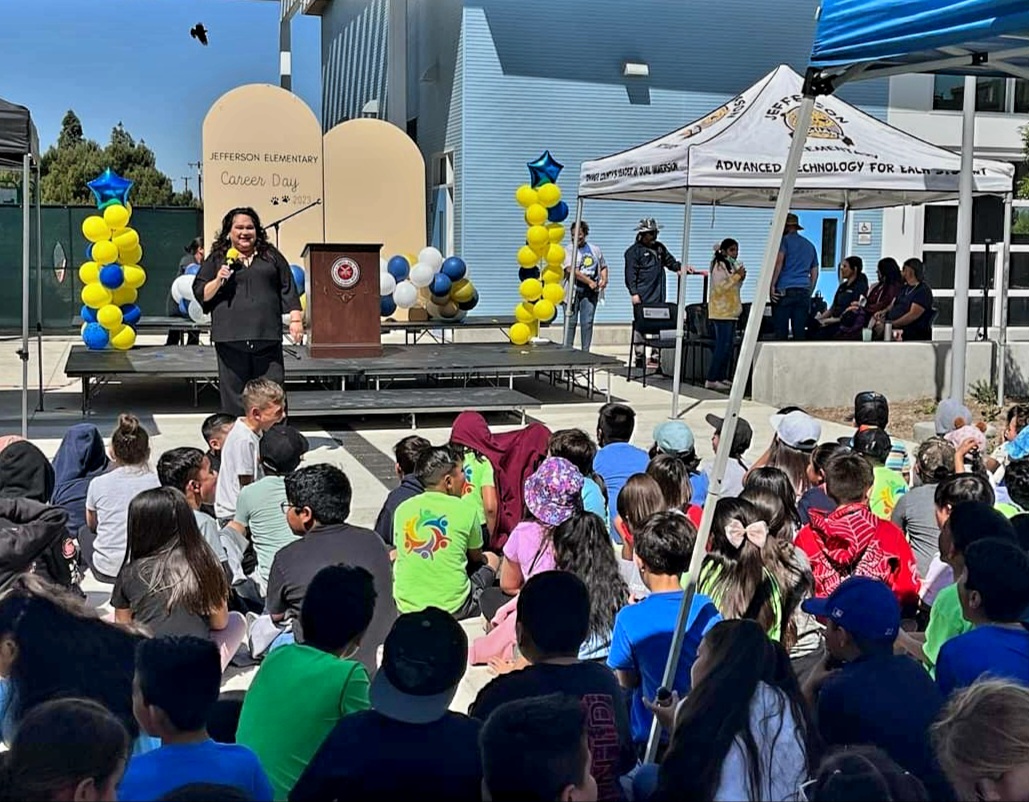 I love spending time and engaging with our students, parents, and teachers.
---
Franklin Elementary School parents visit City Hall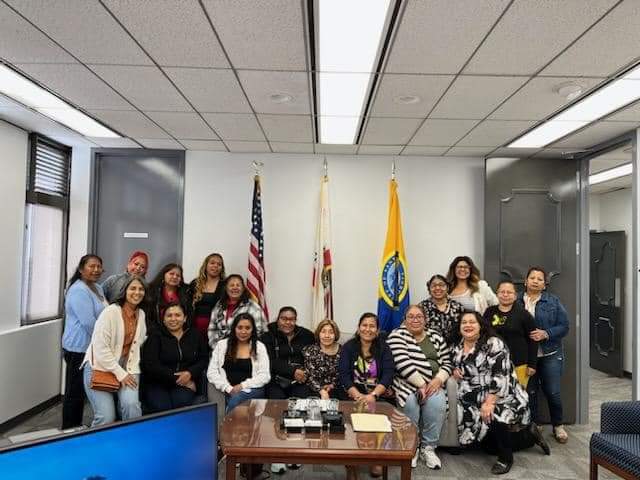 ---
Santa Ana Fun Run 5k/10k!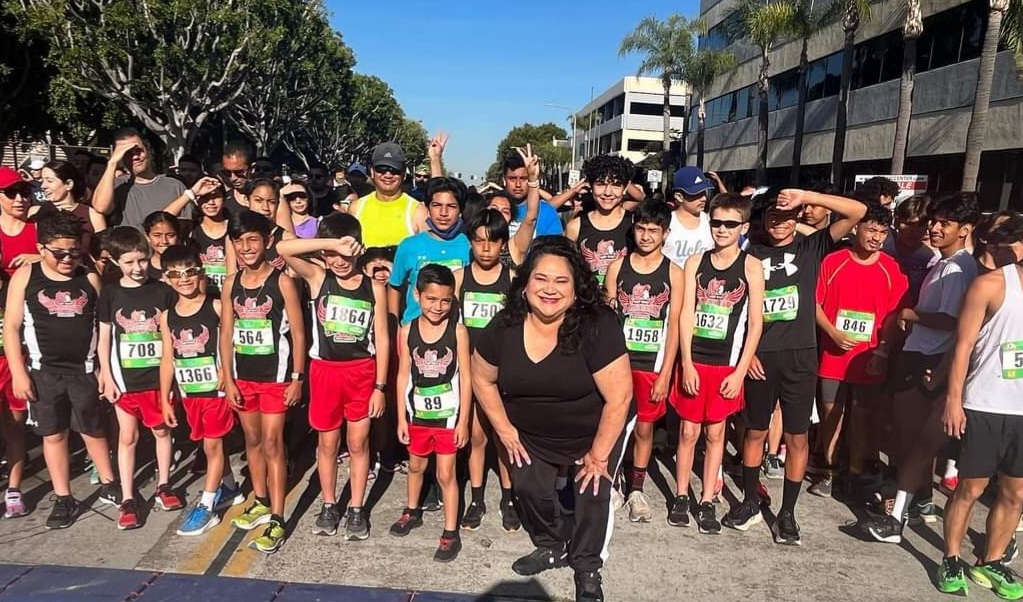 Love seeing all the kids, families, and friends participating!
---
Orange County Hispanic Chamber of Commerce Estrella Awards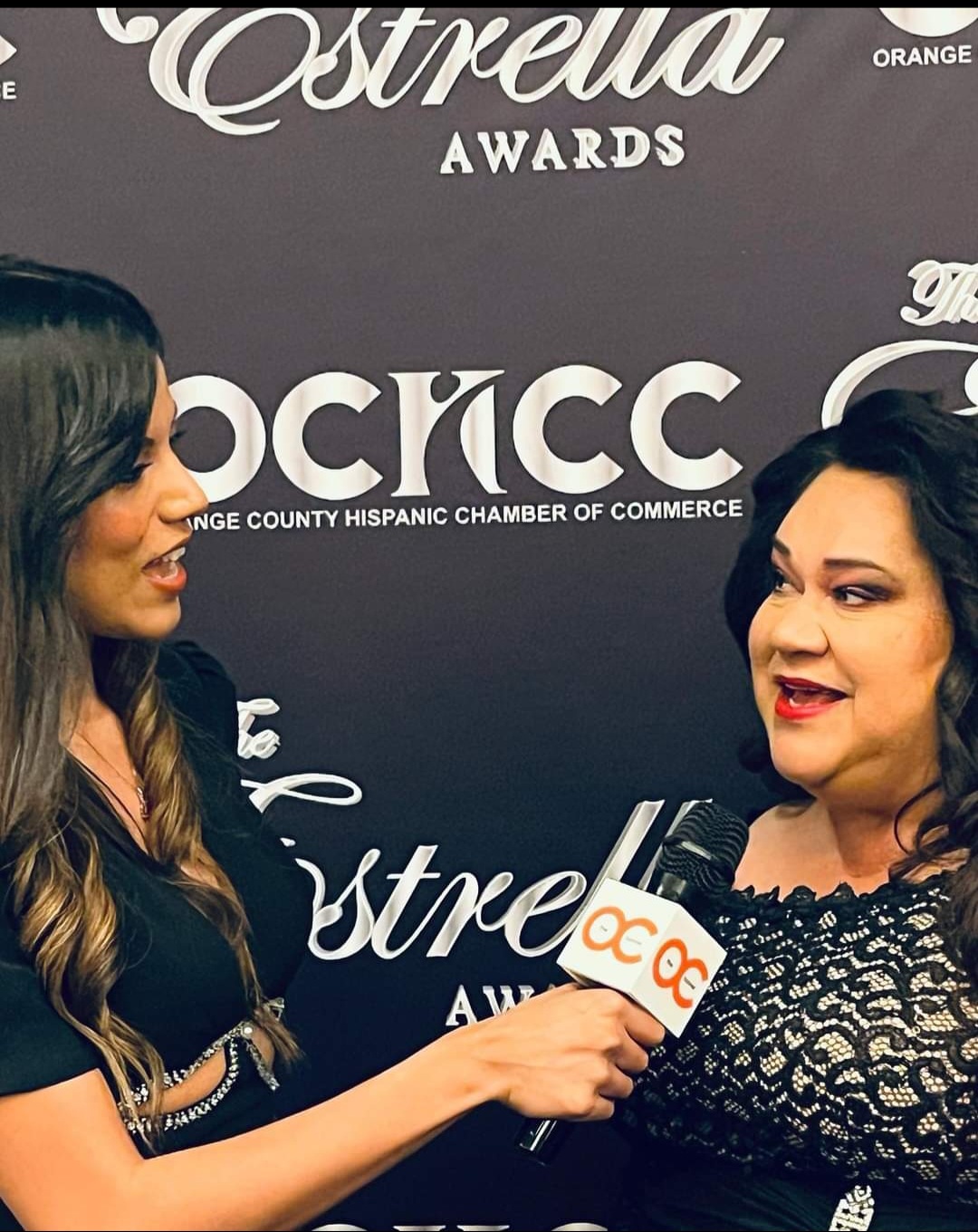 ---
OC District Attorney's Office annual Crime Victims' Rights Ceremony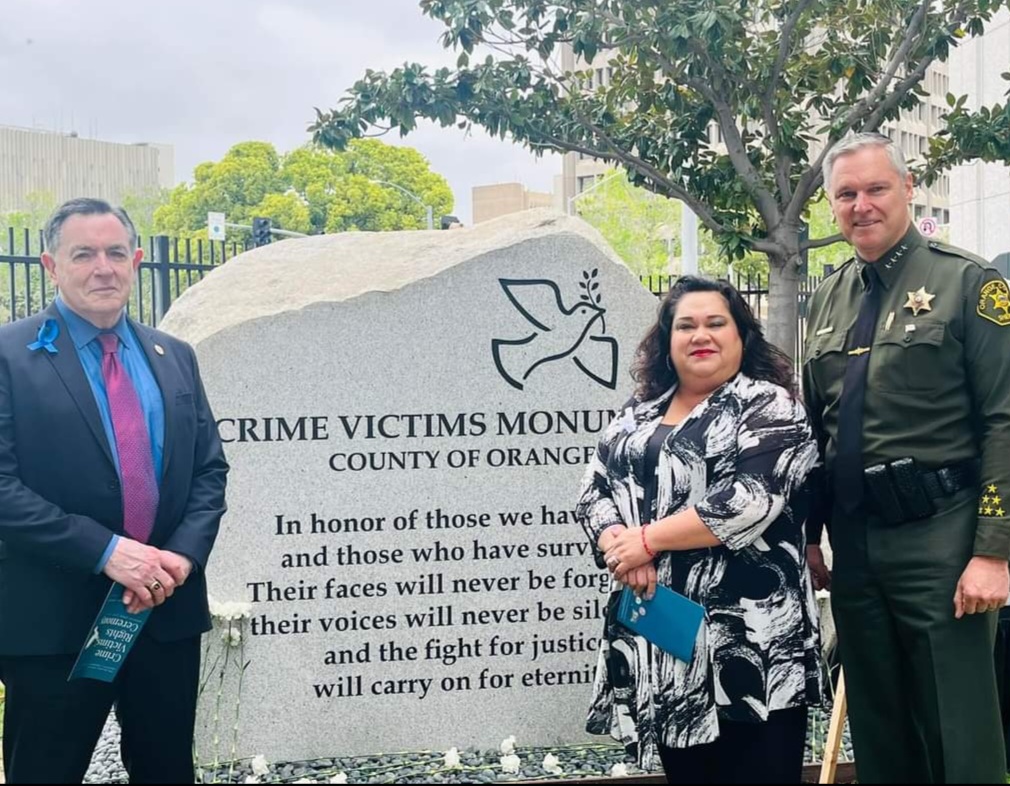 ---
Upcoming events
This is just a partial list. Find all City of Santa Ana events here.
Día de los Niños, Día de los Libros: Celebrate Children's Day and Book Day with Santa Ana Public Library on Saturday, April 29, from 10:30 a.m. to 2 p.m.
West Floral Park & Fisher Park Open Garden Day: Saturday, May 13, 2023
OCTA Bike Rally: Join OCTA on May 18 to celebrate National Bike Month from 7:30 – 9 a.m.! RSVP here.
National Public Works Week: In May, our Public Works Agency invites you, your family, and friends to a free community event on Saturday, May 20, from 11 a.m. to 3 p.m. at the Walnut Water Pump Station located at 723 W. Walnut St.
Free Resident Day at Santa Ana Zoo: May 21 (third Sunday of each month) at Santa Ana Zoo, 1801 E. Chestnut Ave. 10 a.m. – 5 p.m. Visit Santa Ana Zoo.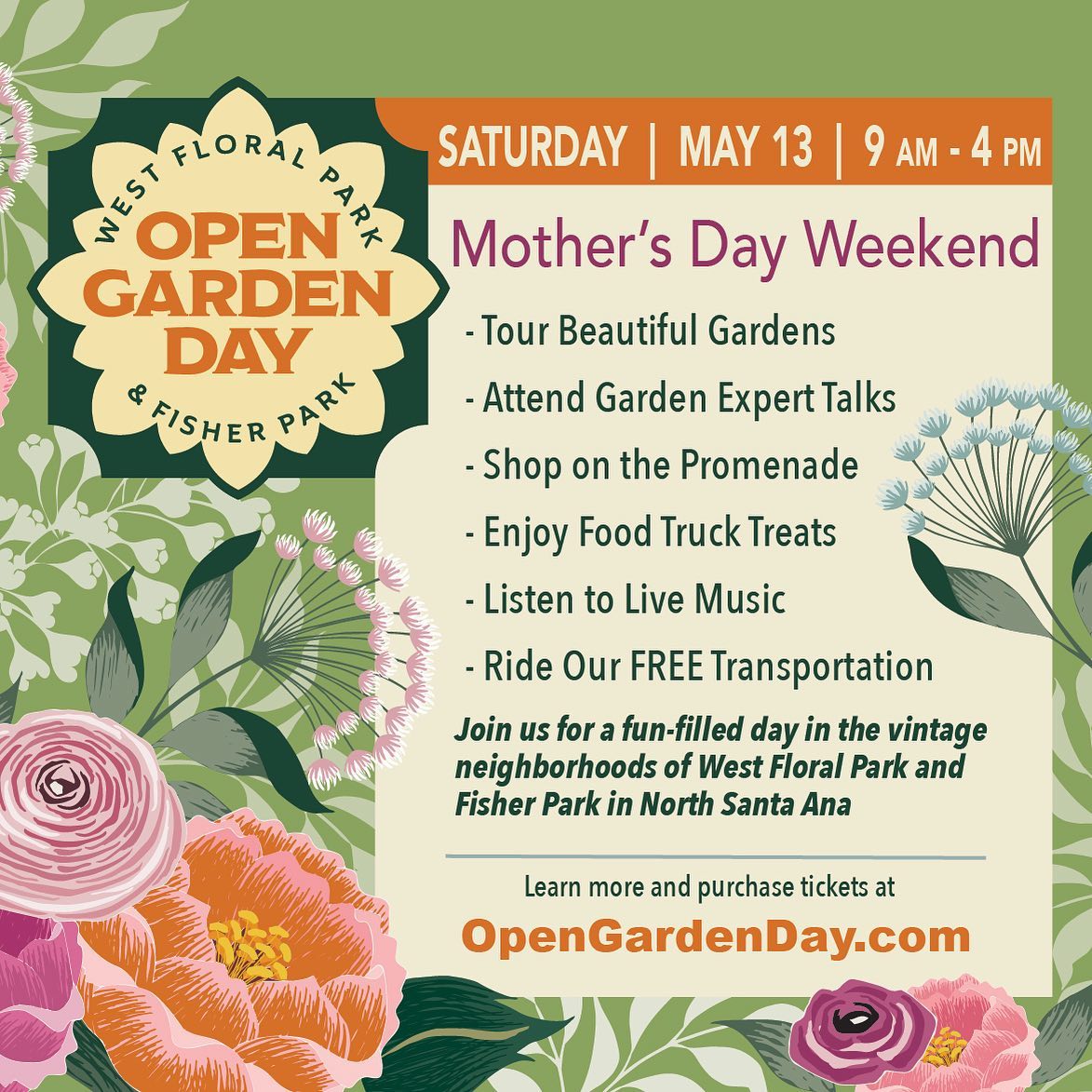 ---
Victoria's corner
This section was created after meeting with Eva Barrios, a Santa Ana resident whose daughter Victoria Barrios was killed in 2019. With Eva's support, the goal of Victoria's Corner is to bring additional attention to active homicide cases.
On March 29, 2023, at approximately 1:36 p.m., Johnny Daniel Mercado, age 35, was shot and killed in the 2300 block of North Jetty Drive. Anyone with information pertaining to this case, Victoria's case or other homicide cases should contact the Santa Ana Police Department:
Victoria Barrios case – 714-245-8334
Homicide line – 714-245-8390
---
Invite me
If you'd like to invite me to attend an event in your neighborhood or in connection with your organization, please feel free to make that request. Use this form to contact me.
---