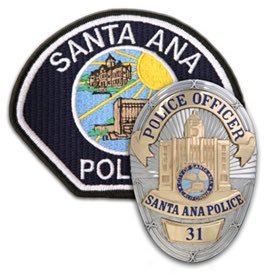 On February 21, 2022, at 6:59 p.m., the Santa Ana Police Department received multiple calls regarding a male bicyclist down in traffic lanes in the area of 3800 West 1st Street. Officers from the Santa Ana Police Department along with the Orange County Fire Authority responded to the scene where the male bicyclist was declared deceased.
Based on the preliminary investigation, the male bicyclist was headed south on Figueroa Street through 1st Street when he was struck by a vehicle headed east on 1st Street. The vehicle involved in this collision remained at the scene and the driver was cooperative. Alcohol is not believed to have played a role in this collision. The cause of the collision remains under investigation.
The Santa Ana Police Department's Collision Investigations Unit (CIU) is handling the investigation. Anyone possibly having information about this collision is asked to contact Inv. J. Correal at (714) 245-8219 or the Santa Ana Police Department's Traffic Division at (714) 245-8200.
Address/location
Santa Ana Police Department
60 Civic Center Plaza
Santa Ana, CA 92701
Contact
Emergency: 9-1-1
Non-emergencies: (714)834-4211