Subscribe to the Economic Development News and Updates newsletter

The City of Santa Ana's team of Economic Development Specialists are here to assist you with tools and resources for your business.
For information about the City's incentives, workforce training programs, site selection assistance, navigating City licenses and permits, and other services and programs, please visit our website.
---
Shop local for the holidays
Shop local, shop Santa Ana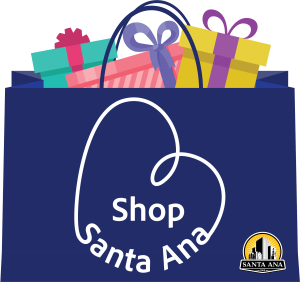 The City of Santa Ana's Economic Development Division is excited to launch this years' Shop Local, Shop Santa Ana campaign to highlight the small businesses that make Santa Ana the unique and vibrant community it is. The campaign will begin on Small Business Saturday, November 26 through December 24.
This holiday season, #shopsantaana and support our local small businesses by purchasing holiday gifts for loved ones, visiting your favorite or new restaurant, or indulge yourself in self care at one of our local personal services businesses – your options are limitless!
If you'd like to join the campaign and add your business to our registry, sign up below:
More information
For more details and information on how you as a business owner or customer can help promote this campaign, please visit our website, Shop Santa Ana.
Additional questions?
Contact Savannah Spicer: sspicer@santa-ana.org
---
Legacy business: La Chiquita
30 years of ownership!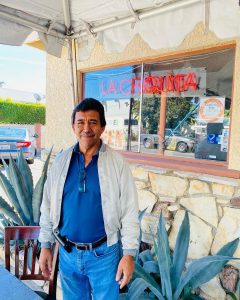 We'd like to wish La Chiquita owner Sammy Montoya a happy 30th year anniversary! La Chiquita was founded over 70 years ago and November marks 30 years of Sammy being the owner of this Logan neighborhood gem. Thank you for serving our community and providing great food and memories for all who walk through the doors of La Chiquita restaurant!
Address: 906 E. Washington Ave., Santa Ana, CA 92701
---
New businesses

Serving Japanese style ramen, skewered chicken and more! Stop by this izakaya and enjoy a casual drinking environment and order small dishes that can be shared with family and friends.
2 Hutton Centre Dr Ste 203 Santa Ana, CA
---

Chef Samuel brings his French roots to Santa Ana, while recognizing the pace and uniqueness of Orange County. His passion is making simple food while creating a balance in his menus, offering a variety of textures and fresh flavors for customers.
201 Sandpointe Avenue, Suite 150, Santa Ana, CA
---
OC Restaurant Week
Celebrating 15 years, March 2023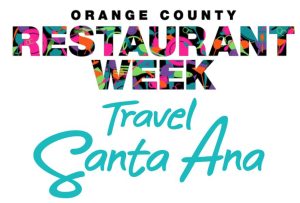 Travel Santa Ana and the OC Restaurant Association are working together to spotlight the richness of Santa Ana's restaurant scene. There is no charge for Santa Ana restaurants to be part of OC Restaurant Week on March 5-11, 2023. OC Restaurant Week brings over 200,000 diners that are eager to taste and explore, we're putting Santa Ana front and center! To learn more please connect with Pam pam@ocrestaurantassociation.org and Kelli kelli@ocrestaurantassociation.org
---
Business assistance program
Orange County Transportation Authority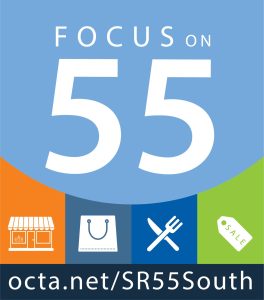 OCTA's Focus on 55 program supports businesses along the SR-55 (I-405 to I-5) Improvement Project Corridor during construction. This program offers marketing assistance to increase exposure for businesses and encourages customers to shop local. Participation is free for eligible businesses in Santa Ana. For the official program disclaimer, visit here.
---
Business resources

Call for board members: Santa Ana Workforce Development
In partnership with the City of Santa Ana Mayor and Councilmembers, the Santa Ana Workforce Development Board (SAWDB) oversees the city's workforce development activities and establishes programs in response to the workforce needs of Santa Ana, including labor market information, employment and training services, and business assistance.
For more info, contact Deborah Sanchez at (714) 565-2621
---

Reduced rates for advertising: Santa Ana businesses
Focus Media Group is the contractor for the City of Santa Ana that manages the City's street-level billboards that are located within bus shelters or stand-alone kiosks in the public right of way. Local businesses can take advantage of these exclusive options to advertise their business to help reach the Santa Ana community. Exclusive advertising discounts apply to all local Santa Ana businesses.
For more info, contact Michael Culver at (714) 441-1300