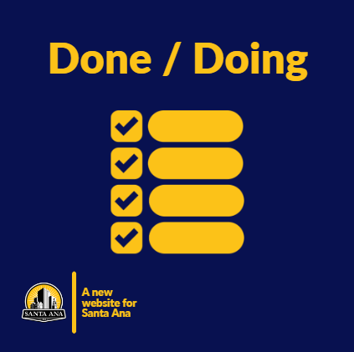 Welcome to our done/doing update for the City of Santa Ana website. This is a recap of what we've done October 10 to November 7, 2023 and what we're working on next.
Done
Doing
The Economic Development division is revamping the

Shop Local page

. 

The Finance department is updating the

Dog licensing page

.

Planning and Building is creating new pages for information about accessory dwelling units.

Planning and Building is updating the information for the pet clinics.