In this edition of COSAS, find out how to participate in the City budget process, get working with a career fair and a youth employment program, learn how to apply for new affordable housing, and find out about many fun and educational programs and events.
Spotlight photo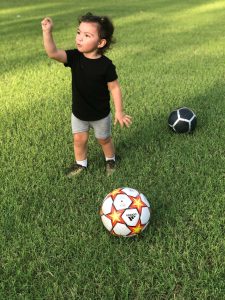 Butterflies and Soccer at Centennial Park
Photo Credit: Daisy F. (@Deeflower96)
To submit your own original photo of Santa Ana to be featured in the next newsletter, complete this form. 
City Manager's highlights
The City budget is your budget
Here at Santa Ana City Hall, this is an important and busy time of year – it's budget time! Over the next couple of months, City staff will be gathering ideas from the people of Santa Ana about the kinds of services and programs they want, explaining how the budget works, and getting feedback from our elected officials before presenting a final budget for City Council approval before the new fiscal year begins on July 1.
I strongly encourage you to participate in this process and help us create a budget that best serves the Santa Ana community. Read more below in News to find out how to get involved.
Focus on our youth
Without a doubt, Santa Ana is a family town like no other. Our community, our businesses, our schools, and our City government place a high priority on creating a safe, fun and educational environment where our children can grow up.
In this issue of COSAS, you will find many programs and activities for children and teens, including summer youth jobs, a new library play and learn patio, soccer clinics, new basketball courts and a soccer mini-pitch, teen excursions, a firefighter camp for girls, an egg hunt, and children's day activities at the library. There's so much to do in Santa Ana!
News
What city programs and services do you want? Share your ideas about the budget!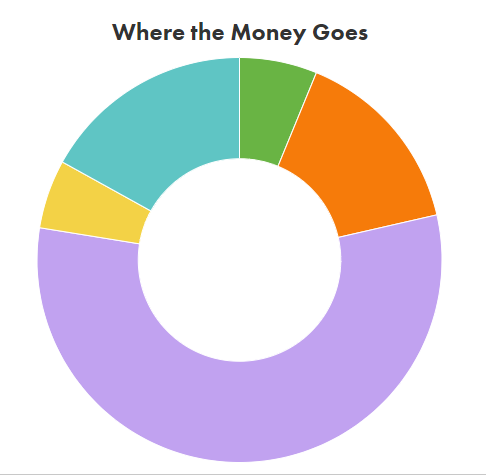 Which City services and programs are important to you? Public safety? Libraries? Street repairs? The City of Santa Ana is beginning its annual budget process for the 2022-2023 fiscal year, and we want to hear from you! There are many ways to share your ideas. You can join one of our community budget meetings, take a budget survey, and try balancing the City budget yourself with our online simulation tool. The community meetings, survey and simulation tool are available in English, Spanish and Vietnamese.
The Budget Engagement Simulation Tool (BEST) is fun and easy to use. It's a great way to learn about the City's budget and see how the City Council makes tough budget choices. You can choose one or both of the following simulations: 
Simulate:

Create a balanced budget by adding or subtracting money from existing programs. Add money to your own idea for a project or program. This tool focuses on the spending side of the budget. There is information about the City's revenue sources, but you cannot make any changes because that would require voter approval.

Prioritize:

Tell us how you would spend $11 million. You can make choices from the items listed and include your own idea if you wish. Once you have made your selections to spend $11 million, rank them in order of importance.
Visit by April 30 to have your input heard by City Council during the May 12 budget workshop.
Budget Meetings, Simulation Tool and Survey: https://www.santa-ana.org/finance/budget
Learn about Legacy Square affordable housing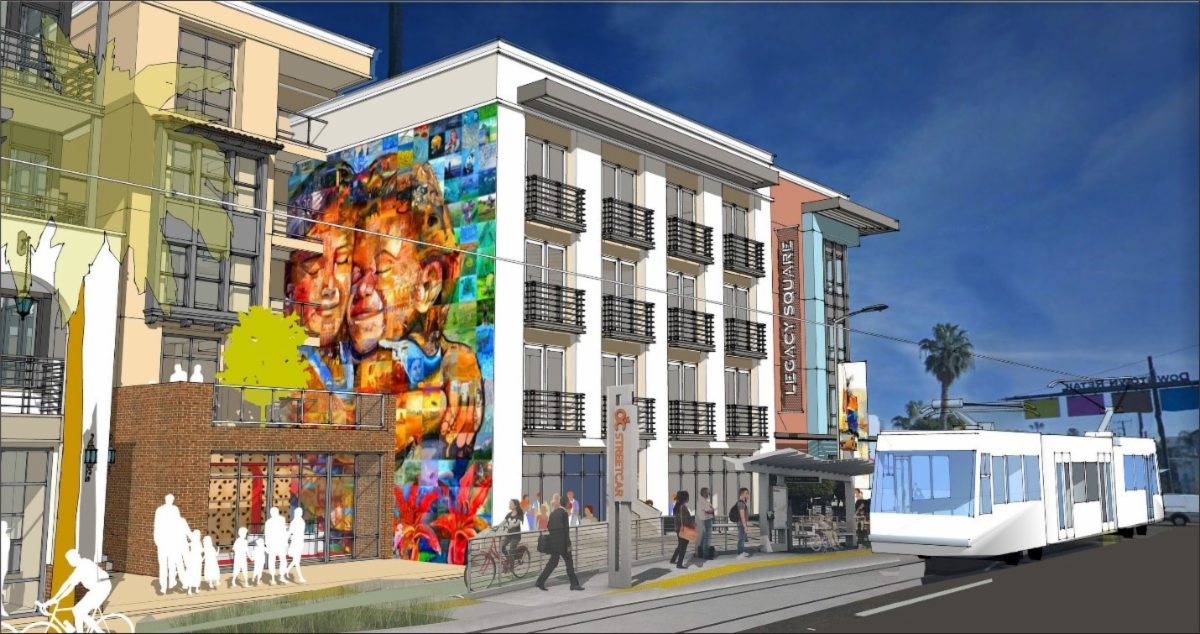 Legacy Square is a new affordable apartment community at 301 E. Santa Ana Blvd. that is currently under construction and is expected to be completed in early 2023. The multifamily community will offer 93 high-quality apartment homes – 30 one-bedrooms, 39 two-bedrooms, and 24 three-bedrooms, with rents ranging from $580 to $2,020, depending on income level and unit size.
There will be a local preference for Santa Ana residents. We encourage everyone who's interested to sign up for Legacy Square's mailing list and attend our upcoming informational workshops. Go to the link below to learn more.
Legacy Square Affordable Housing: https://www.santa-ana.org/latest-news/learn-about-applying-live-legacy-square-affordable-apartments
Water Division wins Smart Cities Award
The Public Works Agency's Water Resources Division is proud to announce that it has been selected as a recipient of the 2022 Smart Cities North America Awards. The awards were designed to acknowledge the progress North American municipalities have made in executing Smart Cities projects, as well as providing a forum for sharing best practices to help accelerate Smart City development in the region.
The Division has been recognized for its forward thinking and effective usage of technology and innovation to offer new services that continue to meet the needs of residents. Specifically, the award is for the use of INFRAMAP, an interactive web-based software that allows City employees to view and update records and maps of underground utilities and structures while in the field. This allows work crews to be more efficient in performing their work to keep drinking water and sewer lines flowing. This achievement would not have been possible without the support of Public Works Executive Director Nabil Saba.
Smart Cities Award Winners: https://www.idc.com/prodserv/insights#government-smart_cities_awards
Santa Ana named Tree City USA for 23rd year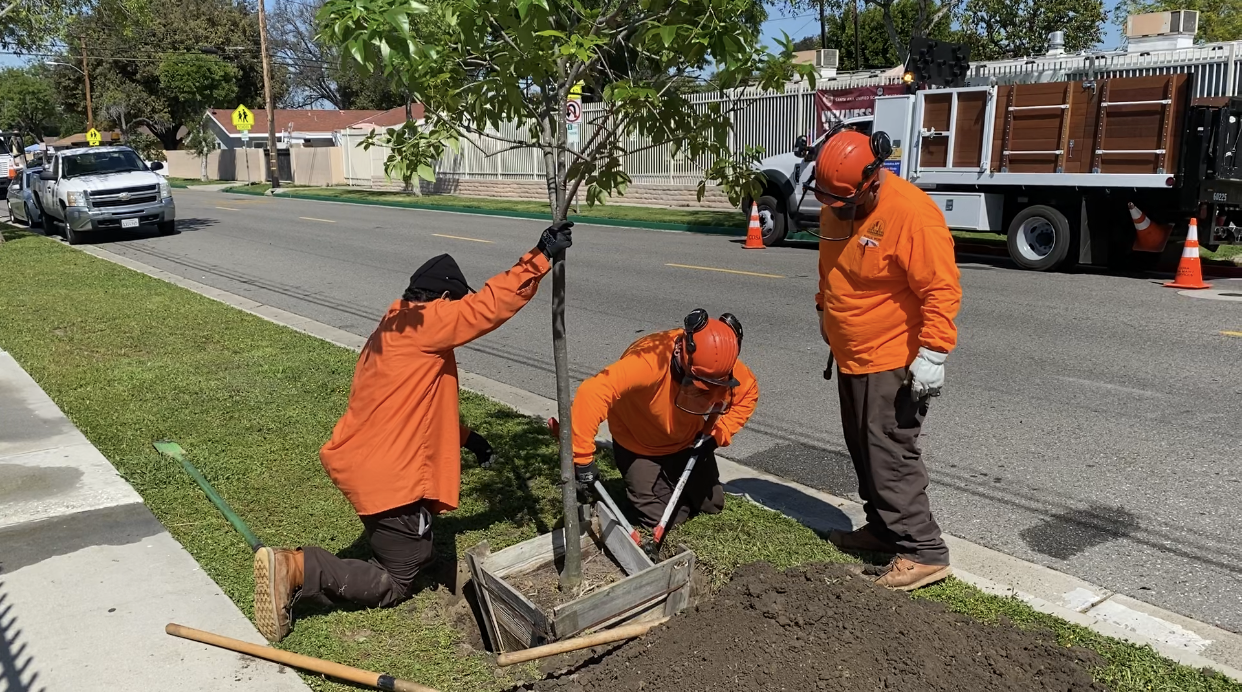 The Arbor Day Foundation has named Santa Ana a 2021 Tree City USA in recognition of the City's commitment to effectively incorporating urban forest management in the community. This is the 23rd consecutive year that Santa Ana has received the honor.
Santa Ana met the Tree City USA program's four requirements by:
Establishing the Environmental and Transportation Advisory Committee, made up of council appointees who provide oversight on tree-planting programs.

Creating a Tree Care Ordinance in 1999 that provides guidelines for maintaining a healthy urban forest.

Establishing a Community Forestry program with an annual budget of at least $2 per capita.

Celebrating Arbor Day observance annually.
The City of Santa Ana tree program purchases, plants and maintains all City-owned trees to keep our urban forest of over 50,000 street trees healthy and attractive. Tree planting usually is scheduled in the fall to provide trees with the optimal weather for successful growth.
Learn More About the Tree Program: https://www.santa-ana.org/green/tree-program-tree-city-usa
Find summer youth jobs with SAY Program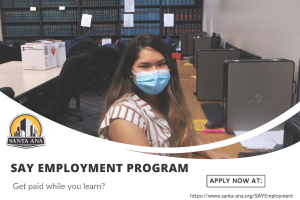 The Santa Ana Youth Employment Program (SAY) is currently taking applications for the summer! The SAY Employment Program provides paid work experience to youth ages 16 to 21 years old. In order to qualify, applicants must:
Live in Santa Ana 

Be 16-21 years old 

Be a U.S. Citizen or have legal permission to work  

Submit a Request for Work Permit through SAUSD if under 18 years old
Selected participants can work 20-40 hours per week. Hours are flexible around school schedules. The selection process is first-come, first-served.
Apply for SAY Employment Program: https://www.santa-ana.org/SAYEmployment.
Soccer Mini-pitch Opens, OCSC Futsal Clinics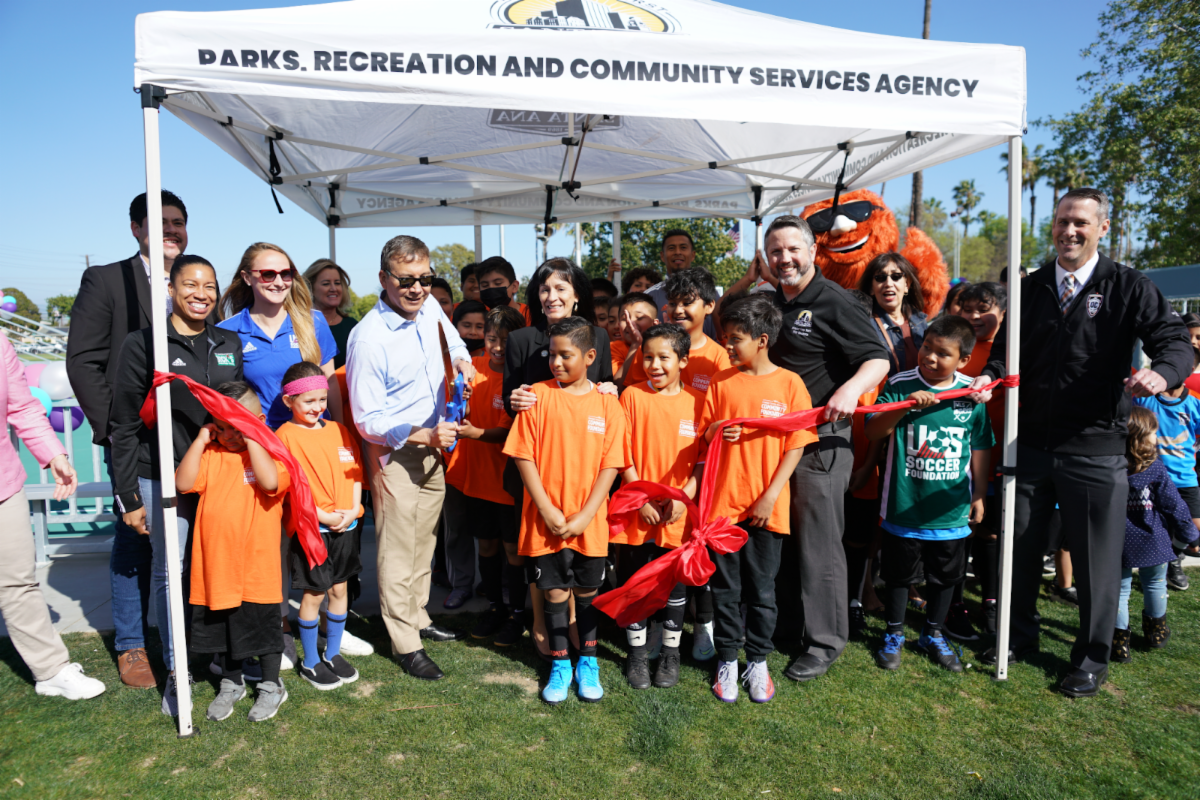 Youth soccer players were joined by professional footballers on Wednesday, March 16, to try out a new soccer mini-pitch that was unveiled during a ribbon-cutting ceremony at Delhi Park. The hard-surface mini-pitch was made possible through a partnership between The DICK'S Sporting Goods Foundation, the U.S. Soccer Foundation, the Orange County Soccer Club (OCSC), and the City of Santa Ana. City officials, representatives from the partner organizations, community members, and OCSC players Michael Orozco and Erick "El Cubo" Torres joined in the opening celebration.
OCSC is offering a free futsal (miniature soccer) clinic at the mini-pitch on the first Wednesday of each month starting in April for participants ages 5-7, 8-9, and 10-11 years old. The first 25 participants to sign up via the City of Santa Ana's CivicRec Registration Software will secure their spot. Sign up below!
Read More About the Mini-Pitch: https://www.santa-ana.org/latest-news/soccer-mini-pitch-opens-delhi-park-santa-ana
Sign Up for Futsal Camp: https://secure.rec1.com/CA/santa-ana-ca/catalog
Go on an adventure with Teen Excursions Program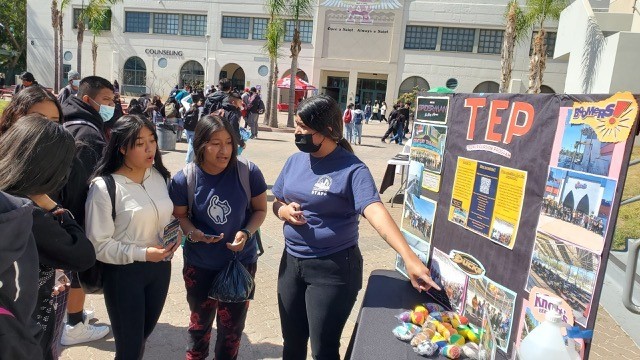 This month, staff from the Parks, Recreation and Community Services Agency shared information about the Teen Excursion Program at Santa Ana High School. Dozens of students visited the table and about 20 teens signed up to get more information on this fun and free program.
The Teen Excursion Program takes youths on trips to exciting events and attractions. This month, the program visited San Diego Zoo, and on April 6 we're going to watch the Anaheim Ducks play. Participants must be ages 13-17 and must register through the website below. Download the registration packet and return it to the Salgado Community Center, 706 N. Newhope St., by 6 p.m. April 1. For more information, please contact the Salgado Community Center at (714) 571-4267.
Sign Up for Teen Excursions: https://secure.rec1.com/CA/santa-ana-ca/catalog
OCFA Girls Empowerment Camp registration opens April 1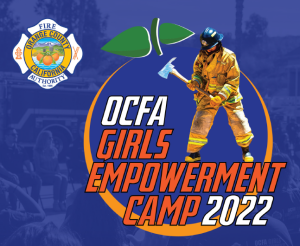 OCFA is offering a free, two-day camp for girls ages 14 to 18. The camp introduces teens to the fire service by providing a realistic, hands-on overview of firefighting and all aspects of public safety. More importantly, the Girls Empowerment Camp provides participants with valuable life skills that will serve as a foundation in their future careers and encourages them to pursue a career in public safety. The camp will take place Saturday, May 14, and Sunday, May 15, at OCFA Headquarters in Irvine. Online registration opens on April 1.
Apply for OCFA Girls Empowerment Camp: https://ocfa-gec-2022.eventbrite.com
Tales of the City
Children's Patio first step in library transformation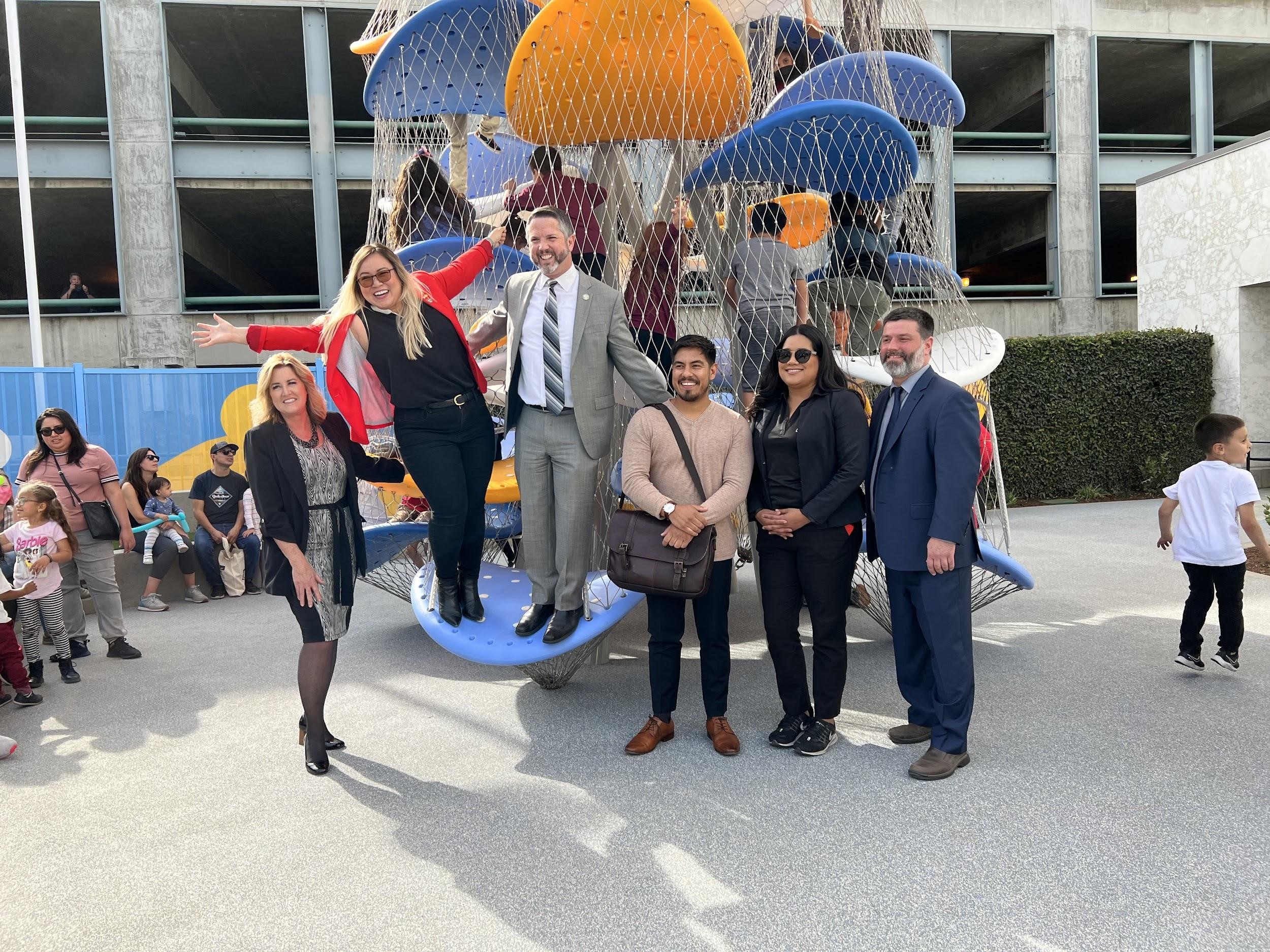 The Santa Ana Public Library opened the new Play and Learn Children's Patio on Tuesday, March 15, as the first step of a major renovation to create a modern and interactive learning ecosystem.
The Children's Patio includes a whimsical Luckey Climber play structure, outdoor reading areas, new landscaping and play surfaces, along with flexible activity spaces for library programming. It is located behind the Library with access from the children's area inside.
At Tuesday's ribbon cutting, City Councilmembers, City officials and library staff celebrated the opening as local children enjoyed the new space. The event also featured new library STEAM (Science, Technology, Engineering, Art and Mathematics) programs that are part of the Revive Santa Ana pandemic recovery initiative funded by the American Rescue Plan Act (ARPA.)
The $884,000 project is made possible by the City of Santa Ana's Cannabis Public Benefit Fund supported by taxes paid from legal recreational marijuana sales. Funding from the federal American Rescue Plan Act through the Revive Santa Ana initiative will be used for other planned major library renovations, technology and programming.
Watch the Children's Patio Ribbon Cutting Event: https://youtu.be/7f7HZH1n0CQ
City Council meetings
City Council meetings are typically held on the first and third Tuesdays of each month at 5 p.m. Meetings have both in-person and virtual participation and attendance and are live streamed on YouTube and CTV 3 (channel 3 on Spectrum.) If you'd like to provide public comments on agenda and non-agenda items, you can email, attend in person, or join the Zoom webinar online or by phone.
April 5 Meeting Agenda: https://www.santa-ana.org/cc/city-meetings
Events
Downtown Santa Ana Art Walk – April 2
Artwalk is like a free carnival happening across downtown Santa Ana from 6 to 10 p.m. on the first Saturday of each month. There are two main outdoor festival areas with vendors, pop-up artists and performances, over 20 art galleries and studios with rotating art shows and performances and live music.
6-10 p.m.

Downtown Santa Ana
Downtown Santa Ana Artwalk: https://www.dtsaartwalk.org/
Bowers Museum Cherry Blossom Festival – April 3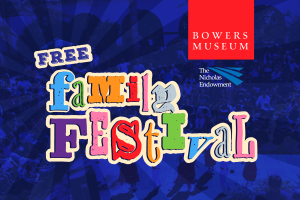 Welcome spring following the tradition of a Japanese Cherry Blossom Festival at Bowers Museum! The entire family will enjoy Taiko drums by Kishin Daiko, Japanese Jazz by Yu Ooka, traditional dance, and Shan, our favorite candy sculptor. Don't miss tasting samples from Asahi Beer. This event was supported by a donation from the City of Santa Ana's Arts & Culture Special Events Sponsorships.
11 a.m. to 3 p.m.

Bowers Museum, 2002 N. Main St., Santa Ana
Cherry Blossom Festival: https://www.bowers.org/index.php/programs/events-calendar/event/3063-japanese-cherry-blossom-festival
Tianguis Farmers Market – April 3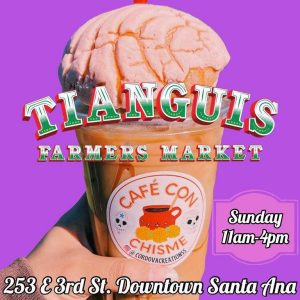 The Tianguis Farmers Market takes place every Sunday in downtown Santa Ana.
11 a.m. to 4 p.m.

253 E. 3rd St., Santa Ana
Tianguis Farmers Market: https://www.instagram.com/tianguis_market/
El Salvador Park Basketball Court opening – April 9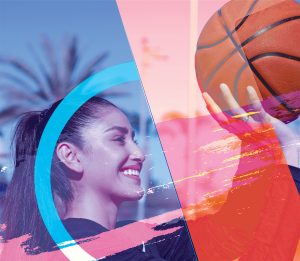 The City of Santa Ana is hosting a ribbon cutting ceremony for the newly redesigned basketball court as well as the opening of a brand new Fitness Court at El Salvador Park. The event will include basketball and handball tournaments hosted by the Raya Foundation and Victory Outreach respectively. An Exhibitors Fair hosted by the Artesia Pilar Neighborhood Association will provide outreach and resources to the community throughout the day.  Light refreshments will be served.
10 a.m.

El Salvador Park, 1825 W. Civic Center Drive, Santa Ana
El Salvador Basketball Court Opening: https://www.santa-ana.org/latest-news/fitness-basketball-court-ribbon-cutting-ceremony-el-salvador-park
CalFresh & Healthy Living Presentations – April 12-14

CalOptima is collaborating with the County of Orange Social Services Agency to host virtual CalFresh & Healthy Living presentations in English, Spanish and Vietnamese. Learn about how to qualify for the CalFresh program, which provides eligible Californians with over $800 per month to buy healthy food. Log in the day of the event.
Tuesday, April 12 | 6-7 p.m. (English)

Wednesday, April 13 | 6-7 p.m. (Spanish)

Thursday, April 14 | 6-7 p.m. (Vietnamese)
Join on Zoom: https://bit.ly/3rUOAlq
Webinar ID: 983 5406 6514
Passcode: 571309
Questions? Contact Shelly Manjarrez at shelly.manjarrez@caloptima.org or 714-450-5281.
---
Egg-cellent Adventure Egg Hunt – April 16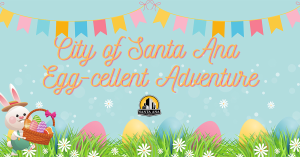 Join us for The Egg-cellent Adventure, with egg hunts, entertainment, pancake breakfast, pony rides, petting zoo, game booths, inflatables, and much more! Pre-registration for the egg hunts is not required; however, parents are encouraged to check in 30 minutes prior to their child's scheduled egg hunt time. Go to the link below for egg hunt times for each age group.
9 a.m. to 1 p.m.

Centennial Regional Park, 3000 W. Edinger Ave., Santa Ana
Egg-cellent Adventure Egg Hunt: https://www.santa-ana.org/EggHunt
---
Work Center Career Fair – April 21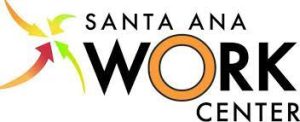 The Orange County Workforce Development Board and the City's Santa Ana Work Center, in partnership with County Supervisor Katrina Foley, are offering a career fair for job seekers. Military veterans get early access to the career fair.
10 a.m. to 2 p.m.

Discovery Cube Museum, 2500 N. Main St., Santa Ana
Register for the Career Fair: https://www.oconestop.com/jobfairs
---
Día de los Niños, Día de los Libros  – April 30

The City of Santa Ana will hold its 14th Annual Día de los Niños, Día de los Libros (Children's Day, Book Day) to celebrate the importance of children, literacy, and families. The free festivities will include a book giveaway for children, train rides, bungee trampoline sessions, a STEAM Museum, celebration of National Arbor Day, and meet-and-greets with book authors Ernesto Cisneros and Lilliam Rivera. Enjoy a variety of performance demonstrations with Hikari Taiko Drummers and local children from the community. There will also be a resource fair.
10:30 a.m. to 2 p.m.

Santa Ana Public Library, 26 Civic Center Plaza, Santa Ana
Find Library Programs and Events: https://www.santa-ana.org/library/monthly-programming