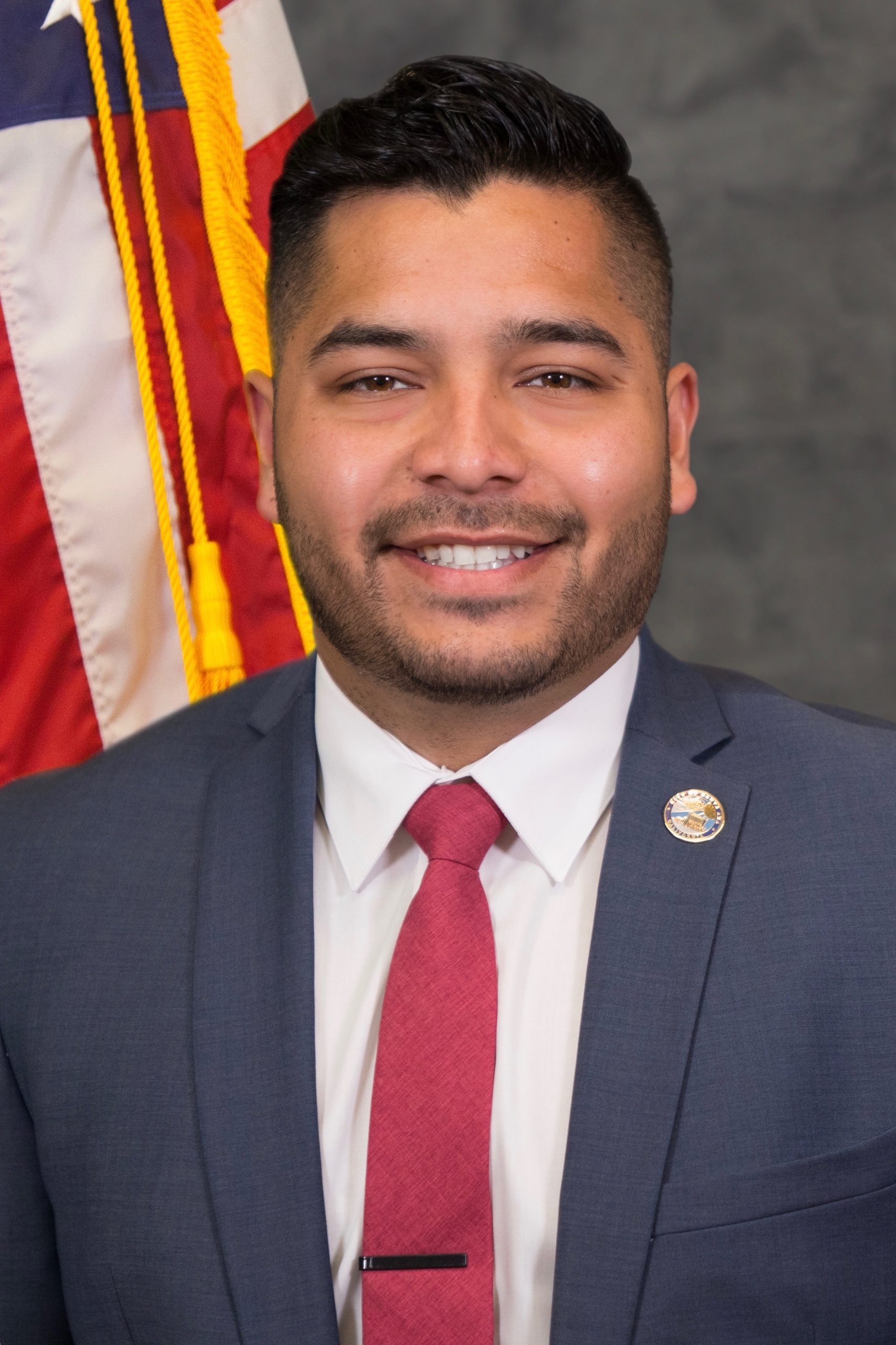 Email
Phone
Address
20 Civic Center Plaza
Santa Ana, CA 92701
Social Media
Position
Councilmember
David Penaloza
Councilmember David Penaloza, born and raised in Santa Ana, is a lifetime resident of the city. A product of the Santa Ana Unified School District, he attended Washington Elementary (1999), MacArthur Fundamental (2002), and Saddleback High School (2006). After attending Santa Ana College, he was accepted to California State University, Los Angeles and graduated in 2011 with a Bachelor of Arts degree in English. Councilmember Penaloza remains active in his community by supporting Santa Ana youth through his volunteer work at his local church.
During his college career, Councilmember Penaloza overcame several obstacles, including paying tuition and supporting his mother financially. While in college, he took acting classes as a hobby, which eventually led him to be booked on numerous national commercials. His success qualified him membership into SAG-AFTRA, the most distinguished performers' union in the world. In 2008, Councilmember Penaloza worked as a part-time office clerk at Color Science, Inc., a local company specializing in compounding raw materials and resins to produce plastic. He was a key player in the ISO accreditation of the company, which allowed him to move up to his current position as Senior Regulatory Engineer.
In 2018, Councilmember Penaloza was inspired by the students he was tutoring and the neglect he witnessed firsthand in Santa Ana. Penaloza had a strong desire to give back to the only place he has called home. For these reasons, he decided to run for Santa Ana City Council. Personally knocking on over 6,000 doors throughout Santa Ana, Councilmember Penaloza won 27 percent of the vote in a crowded field of six candidates, earning him a seat on the Santa Ana City Council to represent Ward 2. He was sworn in on December 11, 2018.
Councilmember Penaloza is working to make Santa Ana grow, thrive, and become the world class city it has the potential to be. On December 18, 2018, Penaloza was appointed to the Transportation Corridor Agencies, two joint powers authorities that manage and operate Orange County's toll roads. Councilmember Penaloza advocates for repairing our neglected and crumbling infrastructure, and is committed to increasing access to Santa Ana's parks and open spaces. With a strong support for public safety across the board and a commitment to improving the trust in our police department, his priorities for the future of Santa Ana include restoring our parks, streets, neighborhood associations, improving the local economy, and the overall quality of life for the city.
Penaloza is the youngest of three children to Mexican immigrant parents. After losing their father in a 1991 car accident, he and his brothers were raised by their mother in the Memorial Park neighborhood. In his spare time, he enjoys catching a hockey game and going for a run or hike with his dog Jax.
About Ward 2
Ward 2 is roughly located in the central, eastern, and southern portions of the City. Ward 2 stretches as far north as 17th Street, south to Warner Avenue, west to Bristol Street, and East to Grand Avenue. Use this tool to find out which ward you live in.