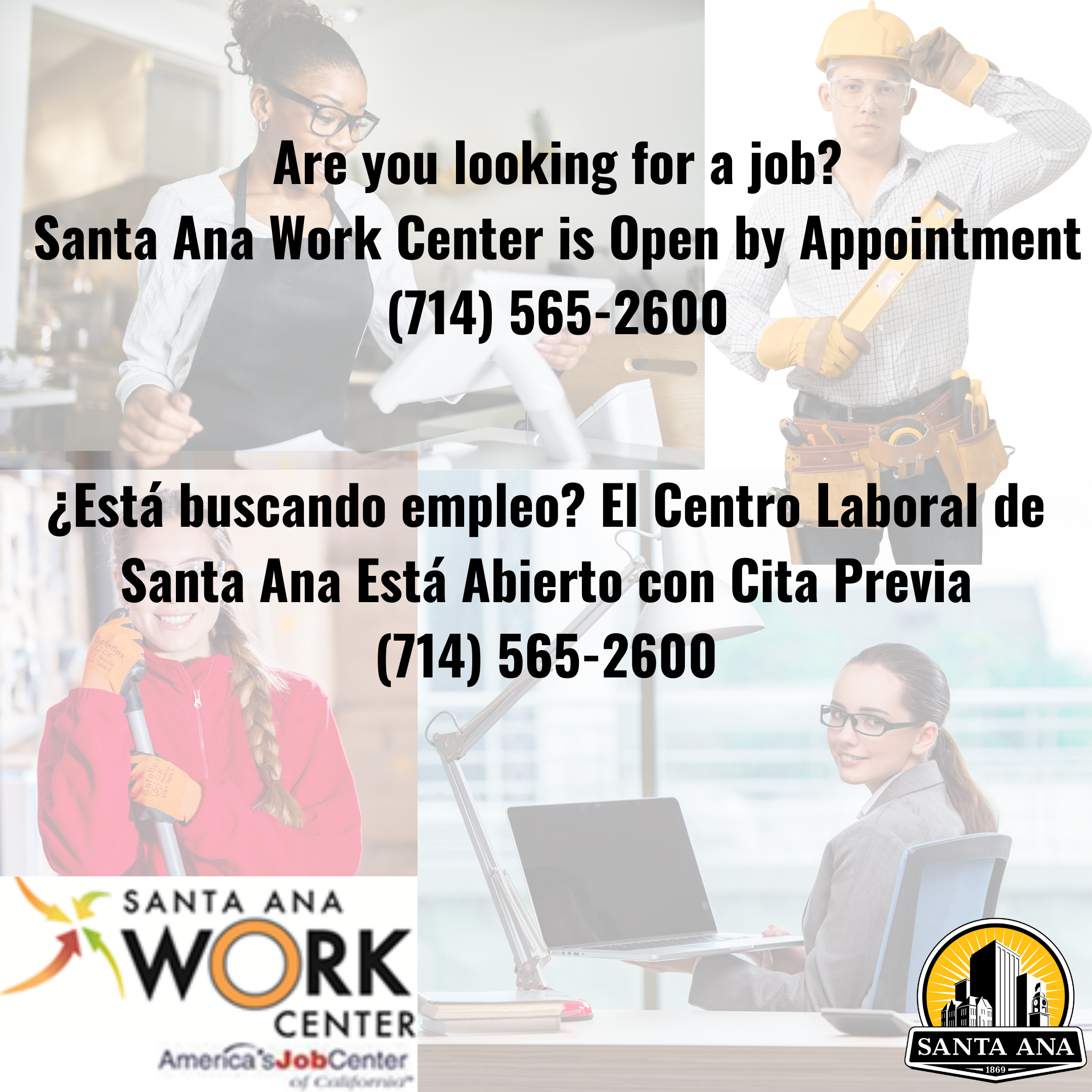 Are you looking for a job? The Santa Ana Work Center provides jobseekers with access to current job openings, internet, fax machine and copiers to use for your job search effort.
Services are now available by appointment only. Our office can be reached at (714) 565-2600. No walk-ins will be permitted.
Anyone entering the Work Center will be subject to temperature checks and must wear a face covering. The Work Center looks forward to seeing you back in our office.