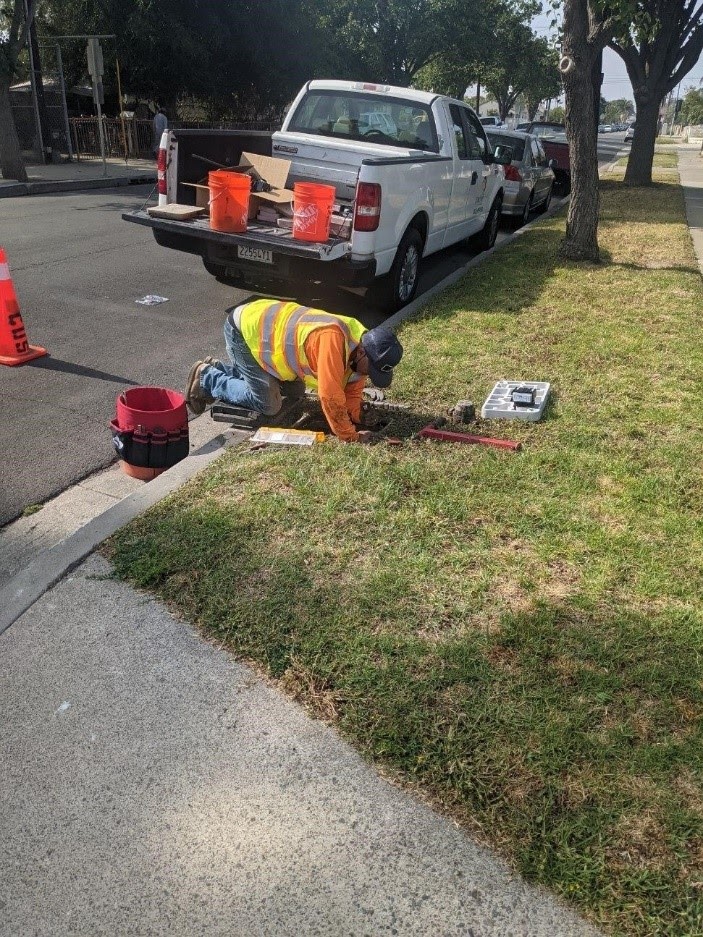 The City of Santa Ana won the Smart Cities North American Sustainable Infrastructure award for our Advanced Water Metering Infrastructure project. This "Smart Water Meter" project is a cutting-edge meter technology that will be installed for all Santa Ana customers over the next three years. The meters will wirelessly send usage information to the utility office, allowing the office to proactively notify customers of leaks, high usage or other potential events. Customers will also have access to around-the-clock water use information on their smartphones and computers to help save water and money by managing daily use.
The Sustainable Infrastructure Award will be presented to the City this October during the Smart Cities Conference in Maryland. Congratulations to the Water Resources Division for this recognition!
Visit our website to learn more about the Smart Water Meter Program.