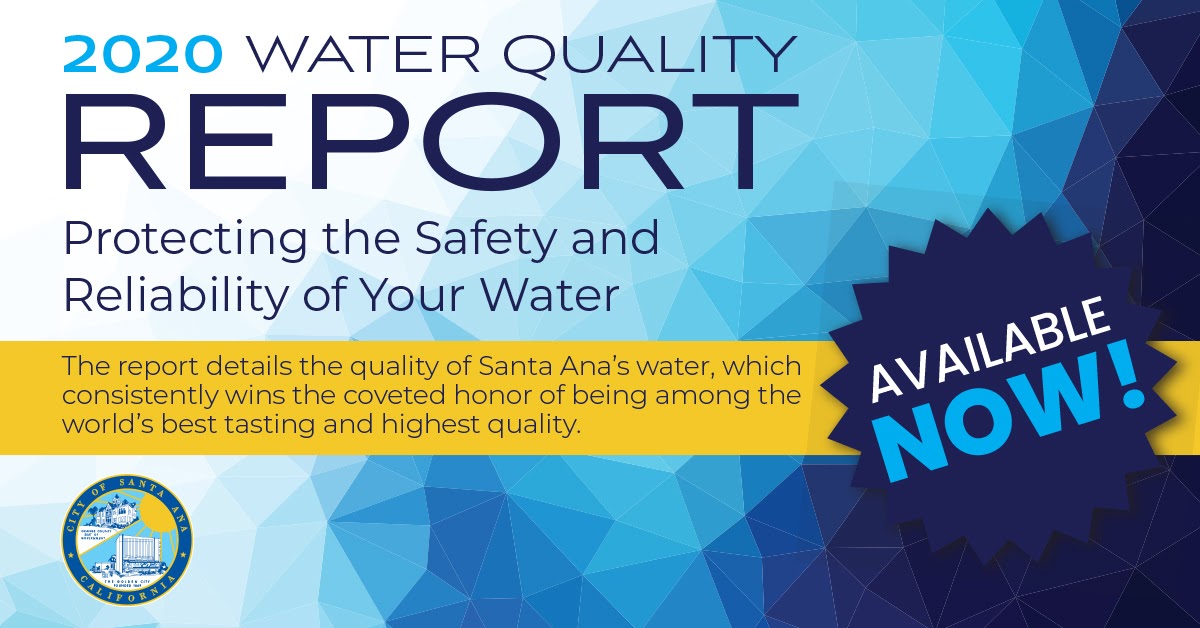 The Consumer Confidence Report (CCR) is an annual water quality report that informs  Santa Ana residents about where your drinking water comes from and what's in it. The 2020 CCR Water Quality Report details the quality of Santa Ana's water and confirms that the City continues to maintain the highest standards, surpassing all state and federal safety requirements. To view the report, select the link below. To request a printed copy, please contact the Water Resources Division at 714-647-3320.
To read the press release, please visit our website.
To view the full report, click here!