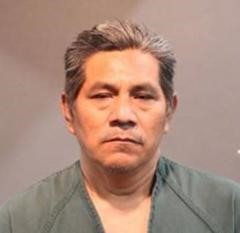 On March 3, 2022, Santa Ana Police detectives arrested Alejandro Heredia-Santana, a 51-year-old resident of Santa Ana, for child molestation. Detectives investigated allegations that Heredia-Santana was having a sexual relationship with a 17-year-old family member.
Shortly after police were notified, the victim ran away from home and went to live with Heredia-Santana. Detectives located the victim as she was still attending school and safely returned her to her mother. Detectives arrested Heredia-Santana as he arrived to pick up the victim from school.
Heredia-Santana was booked at the Orange County Jail on multiple sexual assault-related charges. Heredia-Santana's bail was set at $50,000 and he was released after he posted bail.
Detectives received information that Heredia-Santana was a soccer coach for an unknown league in Santa Ana.
Santa Ana Police Department detectives believe there could be additional victims. Detectives are asking for anyone with information to contact Detective Jorge Gaeta at (714) 245-8350, jgaeta@santa-ana.org or Orange County Crime Stoppers at 1-855-TIP-OCCS.