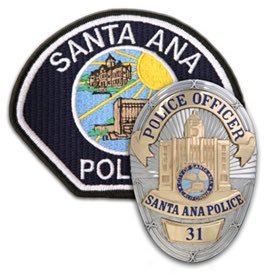 The Santa Ana Police Department is pleased to announce its commitment to the International Association of Chiefs of Police (IACP) Community Trust Building Campaign. The campaign announced by IACP in 2022 commits police organizations across the globe to implement key policies and practices. These policies and practices represent six key focus areas essential to enhancing the trust and collaboration between communities and police. The six focus areas are Bias-free Policing, Use of Force, Leadership and Culture, Recruitment, Hiring and Retention, Victim Services, and Community Relations. The campaign encompasses 24 performance metrics outlined in the attached IACP link.
"We are excited to announce this partnership commitment to enhance and sustain community trust building with our Santa Ana community. As a national leader in Community Oriented Policing and based on our clearly defined Five-Year Strategic Plan, Mission, Vision, and organizational Values, many of the IACP campaign performance metrics have already been completed. Other performance areas require contemporary leveraging and refocus. We look forward to further collaborating with our community, focus groups, and industry leaders to accomplish this campaign," said Chief David Valentin.
An IACP Community Trust Building Committee has been established, with Santa Ana Police Assistant Chief of Police Robert Rodriguez serving as the director of this initiative. Police organizations demonstrating a serious commitment to implementing the key action items in all six performance areas will become publicly recognized members of the IACP Community Trust Building Campaign. Agencies from various states across the country and beyond, including the Santa Ana Police Department, have been recognized for taking this pledge.
###