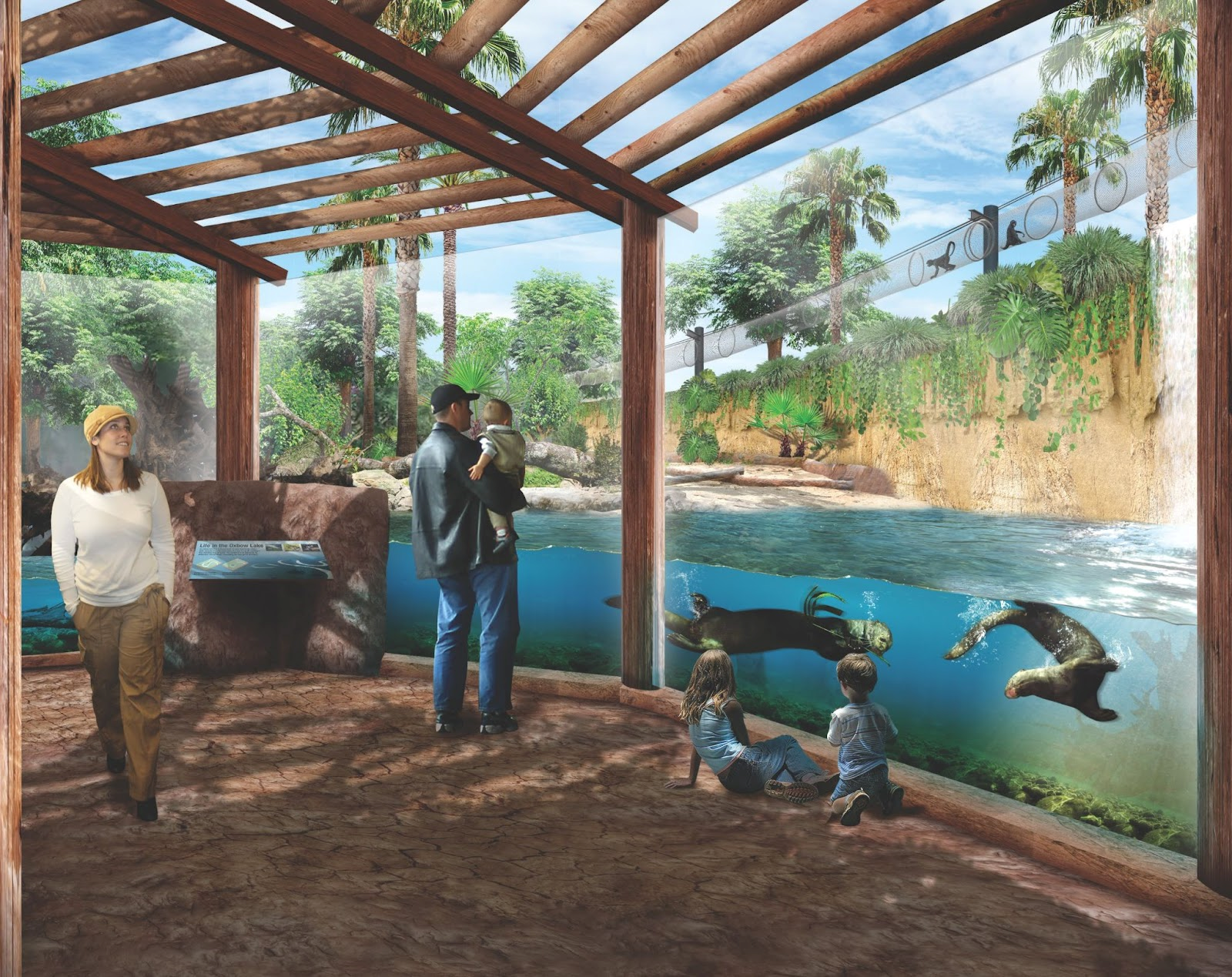 A new exhibit that will showcase giant river otters swimming through a waterfall while monkeys play above is coming to the Santa Ana Zoo at Prentice Park.
The Santa Ana Zoo had a ceremonial groundbreaking Friday, January 14, for the giant river otter habitat and primate trails renovation and expansion at the Amazon's Edge exhibit. The $6.6 million project is the most complex that the Zoo has undertaken and will bring new life and an immersive experience for guests and animals alike. It is expected to open in summer 2023.
The project is the first phase of the Zoo's Master Plan for further development and is made possible by $6 million in parks improvement funds from the Parks, Recreation, and Community Services Agency and $600,000 from the Friends of the Santa Ana Zoo in the form of grants and donations.
Zoo visitors will be able to venture to the river's edge to get up close with the otters in a new underwater viewing area, and get immersed with the monkeys as they trek overhead exploring a new treetop trail system and habitat. Via a series of enclosed exploration routes, the monkeys will have the ability to safely move through a network of see-through mesh trail ways.
Below the trail system, a 15-foot waterfall will spill into a crystal-clear pool where the otters frolic and play. The largest of the otter species, the endangered giant river otter is rarely displayed in zoos. Educational signage throughout the project will provide natural history and conservation information, and will give guests a better understanding of a resource often taken for granted – water.
The Santa Ana Zoo is home to more than 260 animals and is celebrating its 70th anniversary this year. The Zoo is open daily from 10 a.m. to 4 p.m. The Zoo is located at 1801 E. Chestnut Ave., Santa Ana, CA 92701.  For more information call 714-836-4000 or visit www.santaanazoo.org.
To learn more about the Santa Ana Zoo 20-Year Master Plan, please visit our website. Follow The Santa Ana Zoo on Instagram and Facebook.