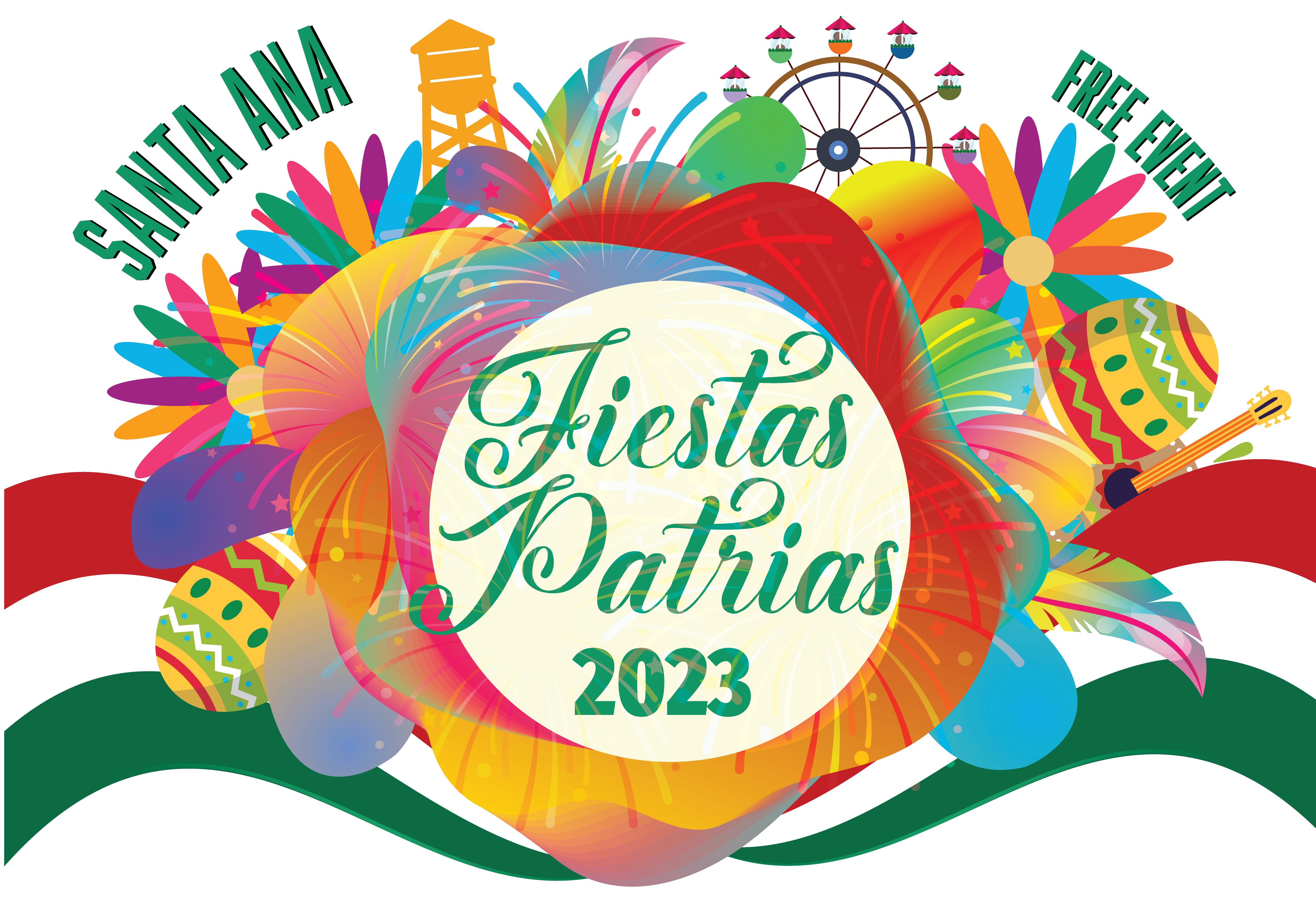 The City of Santa Ana will celebrate Mexican independence and commemorate Santa Ana's vibrant Hispanic and Latino cultures at the 43rd annual Fiestas Patrias festival and parade. 
The Fiestas Patrias festival will take place on Saturday, Sept. 16, from 12 to 11 p.m. and Sunday, Sept. 17, from 12 to 10 p.m. on Flower Street between Civic Center Drive and Santa Ana Boulevard, in Santa Ana. This year will bring back the Fiestas Patrias parade with the theme "Hispanic Heritage: Past to Present" on Sunday, Sept. 17, from 3 to 5 p.m.
This year's musical line-up has something for everyone to enjoy, ranging from cumbia and banda, to regional, pop and R&B. The exciting musical line-up includes headline performances by:
A.B. Quintanilla III y los Kumbia All Starz on Saturday

Banda los Sebastianes on Sunday

Marilyn Odessa on Saturday

Graciela Beltran on Sunday
Saturday events
On Saturday, Sept. 16, the City of Santa Ana along with the Consulate of Mexico will host a ceremonial El Grito de Independencia beginning at 7 p.m. on the festival's main stage. Mexico's official El Grito Ceremony takes place on Sept. 15 and honors the traditional call to arms on the eve of Mexican Independence Day. It is a synchronized call that dates back to 1810 and celebrates the anniversary of the fight for Mexican independence.
Following El Grito on Saturday, Marilyn Odessa will perform. Marilyn performs Mexican Regional music and is the daughter of Latin American music icon Marisela. Marilyn will be followed by headliners A.B. Quintanilla III y los Kumbia All Starz. The group originated in Corpus Christi, Texas, and their music genre consists of cumbia and latin pop. Kumbia All Starz talent has been recognized with nominations for Grammy awards and Latin Billboard music awards. The group began their music career in 2006 and actively continues to showcase their passion for music. 
Sunday events
The Fiestas Patrias parade will begin at 3 p.m. Sunday, Sept. 17 at the cross streets of Main Street and Washington Avenue, and will continue along Main Street to Civic Center Drive ending right before the Fiestas Patrias festival main stage.
Directly following the parade, the main stage will welcome the talented Mexican-American singer Graciela Beltran. She has been active in the music industry for over three decades and is known for her powerful voice and ability to sing different styles of regional music including ranchera, banda, and norteña. Graciela has released over 30 albums and has won several awards for her music, including a Latin Grammy nomination.
Closing out Santa Ana's 2023 Fiestas Patrias on Sunday will be Banda Los Sebastianes. The band originated in Mazatlán, Sinaloa, Mexico in the 2000s and are known for their unique blend of Mexican Traditions and Banda-style music. They have been recognized for their talent, having spent at least four weeks in the top 10 charts for Monitor Latino. Banda Los Sebastianes creates an amazing and lively atmosphere while performing.
Festival fun
Throughout the entire weekend, families can look forward to a complete carnival with exciting mechanical rides, food vendors and shopping. Tickets for carnival rides will be available for purchase on-site at ticket booths.
Visit the Fiestas Patrias website for parking, additional performance updates, and more information on the 2023 Fiestas Patrias festival and parade activities.
# # #
About Santa Ana
Santa Ana is downtown for the world-famous Orange County, California. It is the County Seat and home to a vibrant evening scene and arts community. Over 1,400 City employees work hard every day to deliver efficient public services in partnership with our community to ensure public safety, a prosperous economic environment, opportunities for our youth, and a high quality of life for residents. Learn more at www.santa-ana.org.