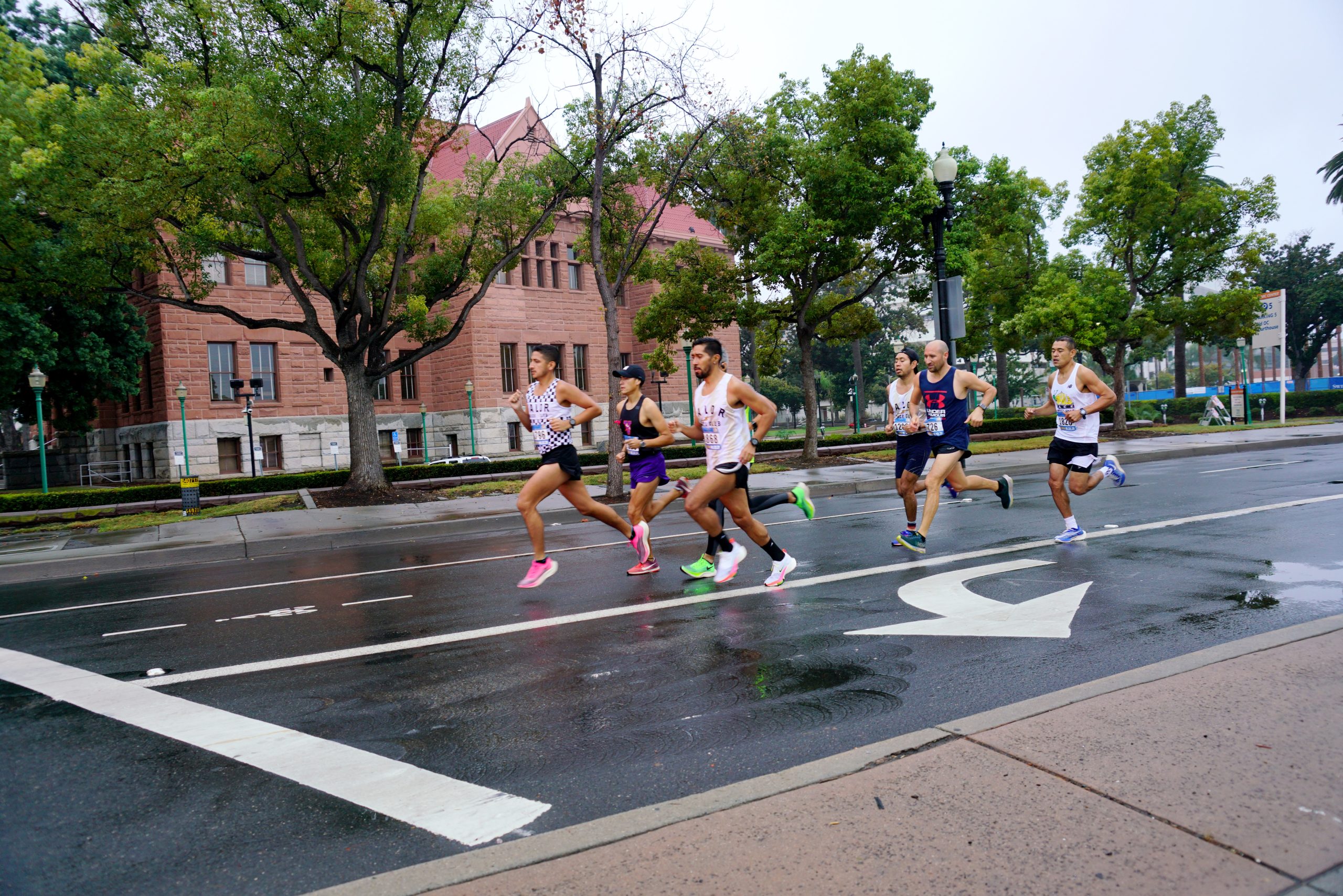 Registration is now open for April 21 and 22 events.
SANTA ANA, Calif. – The City of Santa Ana's annual 5K run has expanded to a two-day event with a 5K race, 10K race, Kids Dash and Fit Fest. Join us for the Santa Ana Fun Run as we celebrate an overall sense of health and wellbeing in the community on Friday, April 21, and Saturday, April 22, 2023.
This year, the Santa Ana Parks, Recreation and Community Services Agency has partnered with a number of different organizations to bring added event components to the annual race. We are excited to announce Northgate Market as a title partner for this year's event. Thanks to their generous contribution, the City of Santa Ana is able to add new elements and keep the event free to the public.
Registration opens Monday, March 13, for the Kids Dash, 5K and 10K! In addition, the entire community is invited to attend a health-focused expo, Fit Fest, directly following the race to learn more about wellness-related activities and organizations supporting healthy lifestyle choices.
Bib Pick-Up and Kids Dash
The events will kick off on April 21 during the 5K/10K bib pick-up, when children can join in the Kids Dash. Participants must register in advance at https://www.santa-ana.org/fun-run-fit-fest/. Bib pick-up will be open from 5 to 8 p.m. and Kids Dash check-in will begin at 5 p.m. by the main entrance of Santa Ana Stadium.
The Kids Dash is free for all participants ages 3 to 10 years. Four Kids Dash races will be divided by age groups and corresponding distances. All Kids Dash races will have 100 spots open per age division and registration will close once spots are filled. The schedule by age group is:
Ages 3-4 (100 yards): 6 to 6:45 p.m.
Ages 5-6 (200 yards): 6:45 to 7:15 p.m.
Ages 7-8 (300 yards): 7:15 to 7:45 p.m.
Ages 9-10 (400 yards): 7:45 to 8:15 p.m.
This family friendly Friday evening event will include food trucks, mascots and giveaways. Saturday's 5K/10K participants are welcome to join the festivities and check in early for their pre-race bib pick-up on April 21.
5K/10K Fun Run
The 5K/10K Fun Run will follow on April 22, with festivities scheduled from 8 a.m. to 1 p.m. Pre-race bib pick up will be located in the small parking lot on the east side of Santa Ana Stadium on Flower Street from 6 to 7 a.m. on Saturday. The run/walk will begin promptly at 8 a.m. Pre-registration is required for all runners/walkers, and spots will be limited. Participants will be divided by age groups ranging from 10 years old to 80-plus years old. Registration will be available on March 13 for all age divisions at https://www.santa-ana.org/fun-run-fit-fest/.
Fit Fest
Directly after the Fun Run, all attendees are welcome to enjoy the Fit Fest, where local health and wellness organizations will be offering a free resource fair. It will be located at the parking lot on Flower Street south of Civic Center Drive from 8 a.m. to 1 p.m. The Fit Fest will feature workout demonstrations, healthy food vendors, exhibitors, and Santa Ana organizations. For those adults, age 21 or older, looking for a post-race treat, you can even find a small beer garden to quench your thirst. Admission for this event is free of charge and is open to the general public.
Parking
Parking for the entire event will be located at P1 Stadium Parking Structure, 1020 W. Civic Center Drive, and at P6 Parking Structure, 601 W. Santa Ana Blvd.
For more information, visit www.santa-ana.org/fun-run-fit-fest.