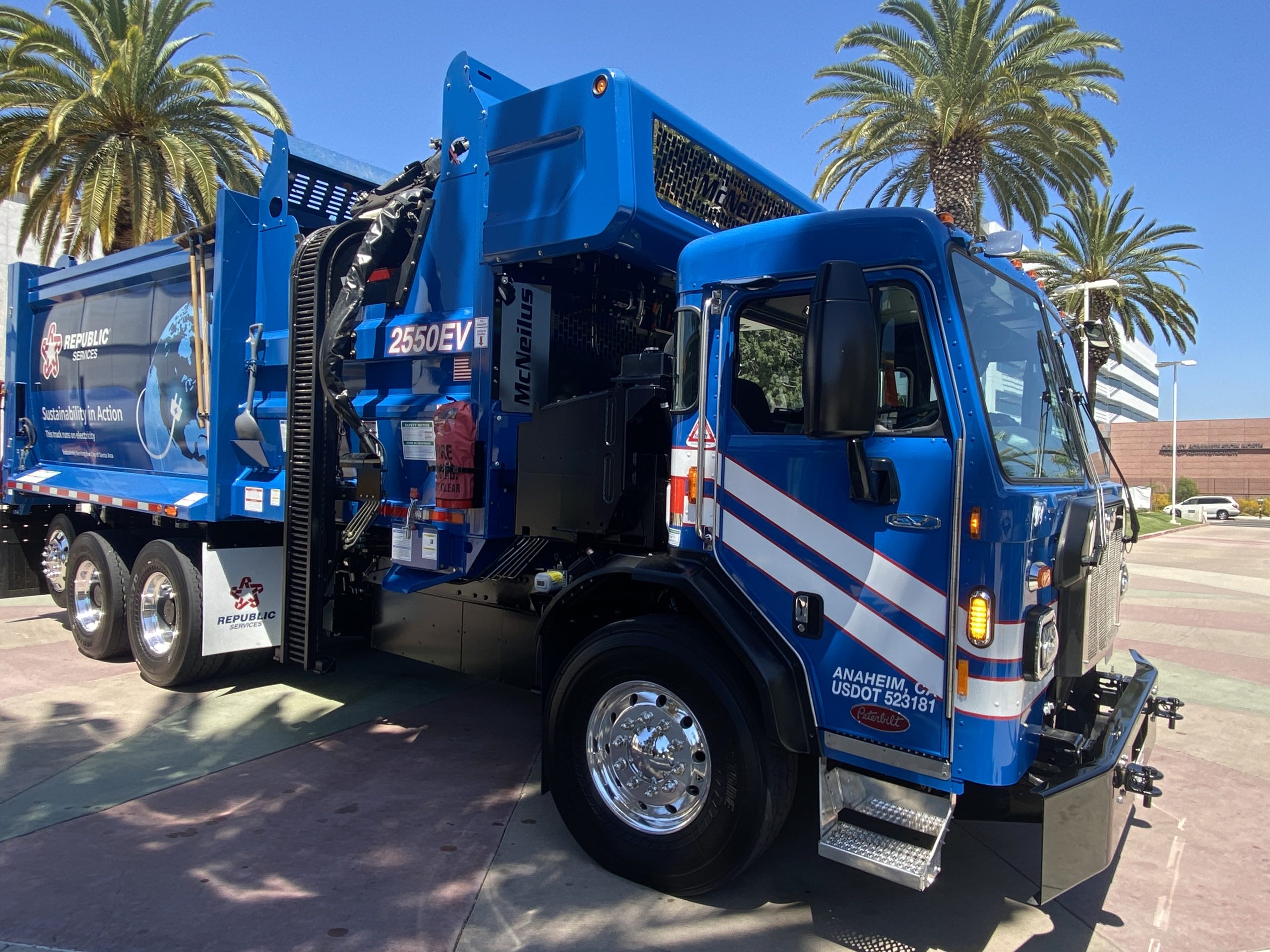 Company's First electric truck in California to service Santa Ana residents.
Republic Services, Inc. (NYSE: RSG), a leader in the environmental services industry, and the City of Santa Ana launched the company's first electric collection vehicle (EV) in Republic's California fleet. An industry first for Orange County, this automated side-load electric collection truck has been successfully collecting recyclables from residents throughout Santa Ana since June 13, 2023.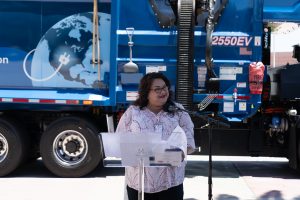 The zero-emission electric truck, manufactured by Peterbilt, will provide cleaner and quieter operations, and can service an entire route – approximately 1,200 homes – on a single charge. The truck fully charges in four hours overnight – when energy demand is lower – and is ready to begin service the following morning.
"This electric collection vehicle is an important step toward becoming a greener and more environmentally sustainable city," Mayor Valerie Amezcua said. "I applaud Republic Services for their investment in this new technology and for making Santa Ana the first California agency to see this truck providing service on its streets."
"The environmental services industry is well-suited for fleet electrification, and Republic Services is leading these efforts throughout the country and here in Orange County," said Republic Services Area President Javara Perrilliat. "Santa Ana is a forward-thinking municipality, and this electric collection truck will benefit residents, our employees and the environment."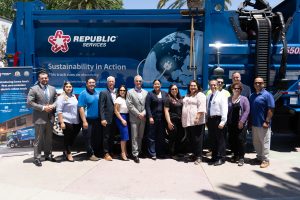 Republic Services already operates a low-emission renewable natural gas fleet in Santa Ana, and the new electric collection truck will further support the City's efforts to reduce greenhouse gas emissions.
Republic was selected as the City's environmental services partner in July 2022 based on a shared commitment to sustainability. Launching this electric vehicle strengthens the partnership and affirms mutual goals to reduce emissions.
Nationally, Republic Services has made the industry's largest commitment to fleet electrification. In addition to Santa Ana, the company operates EVs in Idaho and North Carolina, and expects to have more than 20 in operation across the country by the end of the year. By 2028, the company estimates that half of its new truck purchases will be EVs.
###