News and Updates
The allowable rent increase for the period effective September 1, 2023, through August 31, 2024, will be 2.54%. Click the links below to view the full Notice of Allowable Rent Increase, which can also be found on the City's website:
Sign up to receive important updates on the Rent Stabilization and Just Cause Eviction Ordinance by clicking the link below.
Repairs and Habitability
A rental unit must be fit to live in; that is, it must be habitable. In legal terms, "habitable" means that the rental unit is fit for occupation by human beings and that it substantially complies with state and local building and safety health codes that materially affect tenants' health and safety. California law makes landlords and tenants each responsible for certain kinds of repairs, although landlords ultimately are legally responsible for ensuring that their rental units are habitable.
Please refer to California Civil Code Section 1941 and 1941.1. for more information on Implied Warranty of Habitability under State law.
Resources
If you have questions about whether your rental unit "substantially complies" with building and safety as well as housing code standards that materially affect tenants' health and safety, please contact the City of Santa Ana's Building and Safety Division at (714) 647-5800.
The California Tenants Guide to Residential Tenants' and Landlords' Rights and Responsibilities includes helpful information on repairs and habitability pursuant to California Law. Click Here to view the booklet.
Retaliation is Against the Law
A property owner or property manager may not evict or threaten to evict a tenant for exercising a legal right, such as requesting habitability repairs per Section 1942.5 of the California Civil Code and Section 8-3122 of the Rent Stabilization and Just Cause Eviction Ordinance. Tenants may protect their contractual rights by filing civil action.
Resource Spotlight – Public Law Center
The Public Law Center (PLC) is a pro-bono law firm that provides access to justice for low-income residents of Orange County. PLC serves a wide range of clients, including immigrants, minorities, veterans, seniors, children, and low-income residents of Orange County.
PLC works to preserve and create affordable housing in Orange County, prevent homelessness, and assist tenants who are being unfairly evicted or who are subjected to sub-standard living conditions. PLC can assist with:
Subsidized Housing Terminations (Section 8 Vouchers)
Unlawful Detainer/Eviction Defense
Security Deposit Refunds
Housing Conditions
Enforcement of the Mobilehome Residency Law
Affordable Housing Advocacy
Training Tenants, Advocates, and Community Organizations on Housing Rights
Forming Tenant or Mobilehome Resident Associations
Housing Discrimination and Disability Rights
Enforcement of California Land Use Laws
Mobilehome Title Disputes
To schedule an appointment for assistance with Housing related issues, please call 714-541-1010 ext. 303. Please leave a voicemail with your name and phone number, and they will return your call within 5-6 business days.
To learn more about these services, call 714-541-1010 or visit www.publiclawcenter.org
Serving Our Residents
City staff serves the public on a daily basis by responding to telephone and email inquiries about the Rent Stabilization and Just Cause Eviction Ordinance and general landlord/tenant issues. Since the creation of the Rent Stabilization Program in November 2021, staff members have spoken with over 2,500 individuals. Persons contacting the City include landlords, tenants, real estate brokers, prospective tenants and prospective property owners. The most common topics of concern are evictions and allowable rent increases.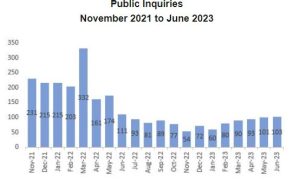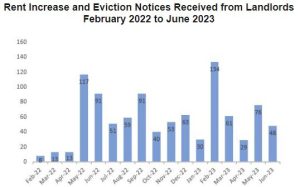 Know your rights
If you believe the owner or property manager for your rental unit or mobilehome may not be in compliance with the Ordinance, or you need assistance interpreting the Ordinance, please reach out to one of the City's community partners:
Fair Housing Council of Orange County
2021 E. 4th Street, Suite 122
Santa Ana, CA 92705
Phone: 714-569-0823 Option 4
Community Legal Aid SoCal
2101 North Tustin Avenue
Santa Ana, CA 92705
Phone: 714-571-5200
Public Law Center
601 Civic Center Drive West
Santa Ana, CA 92701
Phone: 714-541-1010 x 303
Latino Health Access
450 W 4th Street
Santa Ana, CA 92701
Phone: 714-542-7792
Please be advised, the City does not recommend or endorse any particular law firm or agency, but leaves it up to tenants to determine their best course of action and chosen representation, if necessary.
Contact us:
20 Civic Center Plaza
Santa Ana, CA 92702
Email: rso@santa-ana.org 
Tel: (714) 667-2209
Fax: (714) 547-5411
Quick links:
If you have any difficulty connecting with the links in this Newsletter, enter the following website address into an internet browser to explore the City's website – www.santa-ana.org/renter-protections