Counting to Bananas
by Tillotson, Carrie
A hilarious, mostly-rhyming picture book about a banana and narrator who can't quite agree on what their book is about.
---
The Sour Grape
by John, Jory
The Sour Grape holds grudges for every reason under the sun. Lime never returned a scarf they borrowed Grudge! Orange never called back Grudge! But when a friend holds a grudge against the Sour Grape without listening to an explanation, the Sour Grape realizes how unfair grudges can be. Could a bunch of forgiveness and compassion be enough to turn a sour grape sweet
---
Maggie and Pie and the Perfect Picnic
by Scoppettone, Carolyn Cory
Highlights Puzzle Readers offer an innovative approach to learning that integrates puzzles and stories to develop motivated, confident readers. These Level 1 books are perfect for kids who are reading simple sight words and sounding out decodable text.
---
Snail Finds a Home
by Peterson, Mary
Chuckle your way through this easy-to-read illustrated chapter book about a snail who's looking for a new place to hang his shell.
---
Flower Power
by Mews, Melody
When Itty learns that the royal gardens haven't been tended to for ages, she decides to take matters into her own paws. Itty's talking flower friends help her out by telling her exactly what they need to flourish. But there's one thing she can't seem to give them enough of: attention. Flowers simply love attention! That's when Itty comes up with a plan to throw a royal garden party. But will it be enough?
---
Apple Adventure!
by Berrow, G. M.
Join Miradero's favorite PALs as they explore the frontier and beyond in the first installment of an adventurous new original fiction chapter book series, inspired by DreamWorks Spirit Riding Free.
---
¡A Recoger Manzanas!
by Ransom, Candice F.
Celebra el otoño con este divertido álbum ilustrado en español lleno de manzanas. ¡Es perfecto para pequeños que comienzan a leer solos!
---
La Alimentación Saludable
by Gleisner, Jenna Lee
Emergent readers see and read about eating healthy options from each of the five main food groups. Carefully crafted text uses high-frequency words, repetitive sentence patterns, and strong visual references to support emergent readers and ensure reading success.
---
Fruits
by Rodriguez, Alicia
What is your favorite kind of fruit? In this book, young readers will be introduced to all kinds of fruits from many kinds of plants. Children will enjoy reading about how plants grow fruits, while also building confidence in their reading skills.
---
Let's Explore Apples!
by Colella, Jill
Do you like sweet or tart apples? Visit a farm to discover how apples grow, what the different types of apples are, and how they taste. Make some delicious applesauce, and discover how to find the star inside every apple. Includes a recipe for applesauce and ideas for an apple tasting party.
---
A Step-by-Step Guide to Botanical Drawing & Painting
by Kobayashi, Hidenari
In this lushly illustrated book, master painter and art teacher Hidenari Kobayashi provides step-by-step instructions showing you how to create botanical drawings and paintings in the popular French botanical style.
---
Any Size, Anywhere Edible Gardening
by Moss, William
his book covers container gardening, vertical gardening, raised-bed gardening, and traditional methods to help gardeners everywhere bring a taste of homegrown freshness to their gardening experience.
---
Chew on This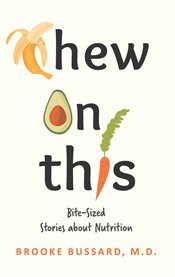 by Bussard, M. D., Brooke
A fun and refreshing approach to learning how food choices impact our health. Confusion around nutrition leads consumers down a variety of paths in search of optimal health. Dr. Brooke Bussard presents information with clarity and a new down-to-earth approach.
---
Plant Science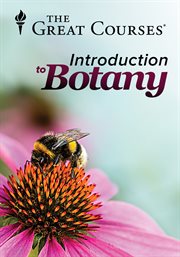 by Kleier, Catherine
Look around right now, chances are there is a plant. It could be a succulent in a pot on a desk, grasses or shrubs just outside the door, or trees in a park across the way. Proximity to plants tends to make people happy, even if they don't notice, offering unique pleasures and satisfactions. Open the eyes to the phenomenal and exciting world of botany!
---
Braiding Sweetgrass for Young Adults
by Kimmerer, Robin Wall
Drawing from her experiences as an Indigenous scientist, botanist Robin Wall Kimmerer demonstrated how all living things–from strawberries and witch hazel to water lilies and lichen–provide us with gifts and lessons every day in her best-selling book.