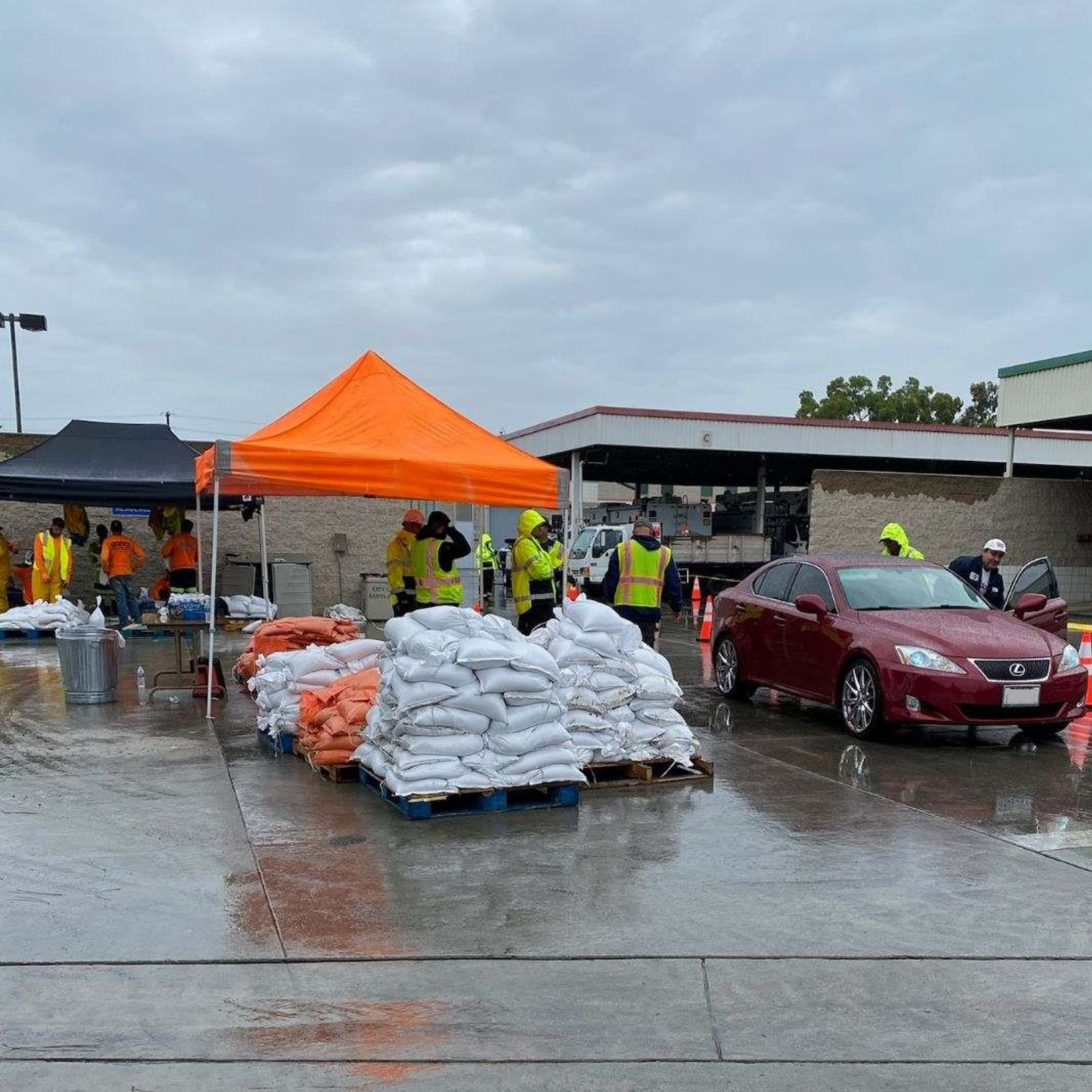 The City of Santa Ana Public Works team stayed busy during Tropical Storm Hilary's passing over Southern California this weekend. From Friday through the weekend, up to 40 City employees and contractors responded by assisting over 1,100 Santa Ana households, distributing 11,000 sandbags and over 200 tons of sand. 
The City received over 70 reports relating to fallen trees, tree limbs, and other minor flood-related requests. Staff continue to actively clear debris and fallen trees from our neighborhoods. No major flooding was reported and all water and sewer systems are operating as normal.
Please continue to report flooding, downed trees and blocked catch basins to Public Works dispatch at 714-647-3380 or through the mySantaAna app.