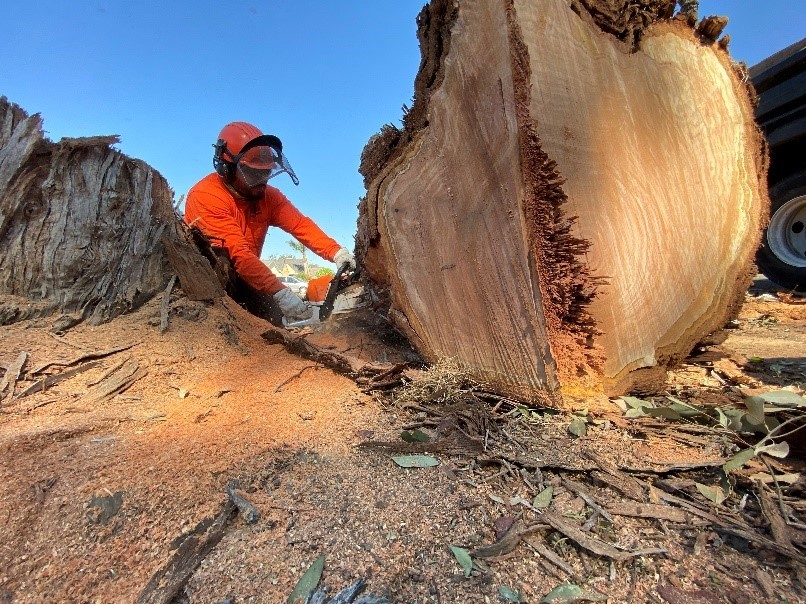 On Monday, Oct. 26, 2020, the city experienced strong Santa Ana winds with speeds in the range of 25 to 35 mph and with gusts exceeding 50 mph. The City's Public Works Agency – Maintenance Services Division team was prepared and quickly responded to over 250 service calls from the public for fallen trees, tree limbs and tree brush citywide. Staff worked through the day and late evenings Oct. 26-29, 2020, to ensure the streets and sidewalks were safe, accessible and clean. The core areas of the wind impacts were located in the central and eastern parts of the City.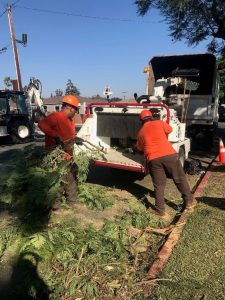 On Oct. 26, Maintenance Services staff responded to 258 calls for tree services, including:
162 tree work orders
31 fallen trees
53 tree limbs down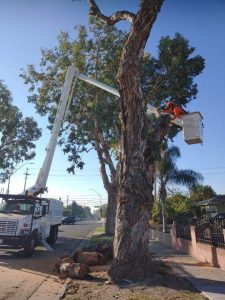 Staff also increased street sweeping services to lessen the delays experienced from the large amount of debris the wind produced by adding four additional sweeper trucks to assist in expediting the street cleaning.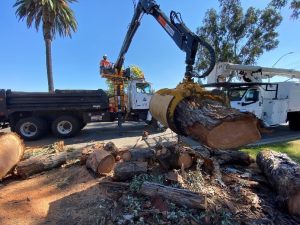 To report downed trees and debris, call the Santa Ana Public Works Agency at (714) 647-3380, e-mail PWADispatch@santa-ana.org or simply download the mySantaAna app.