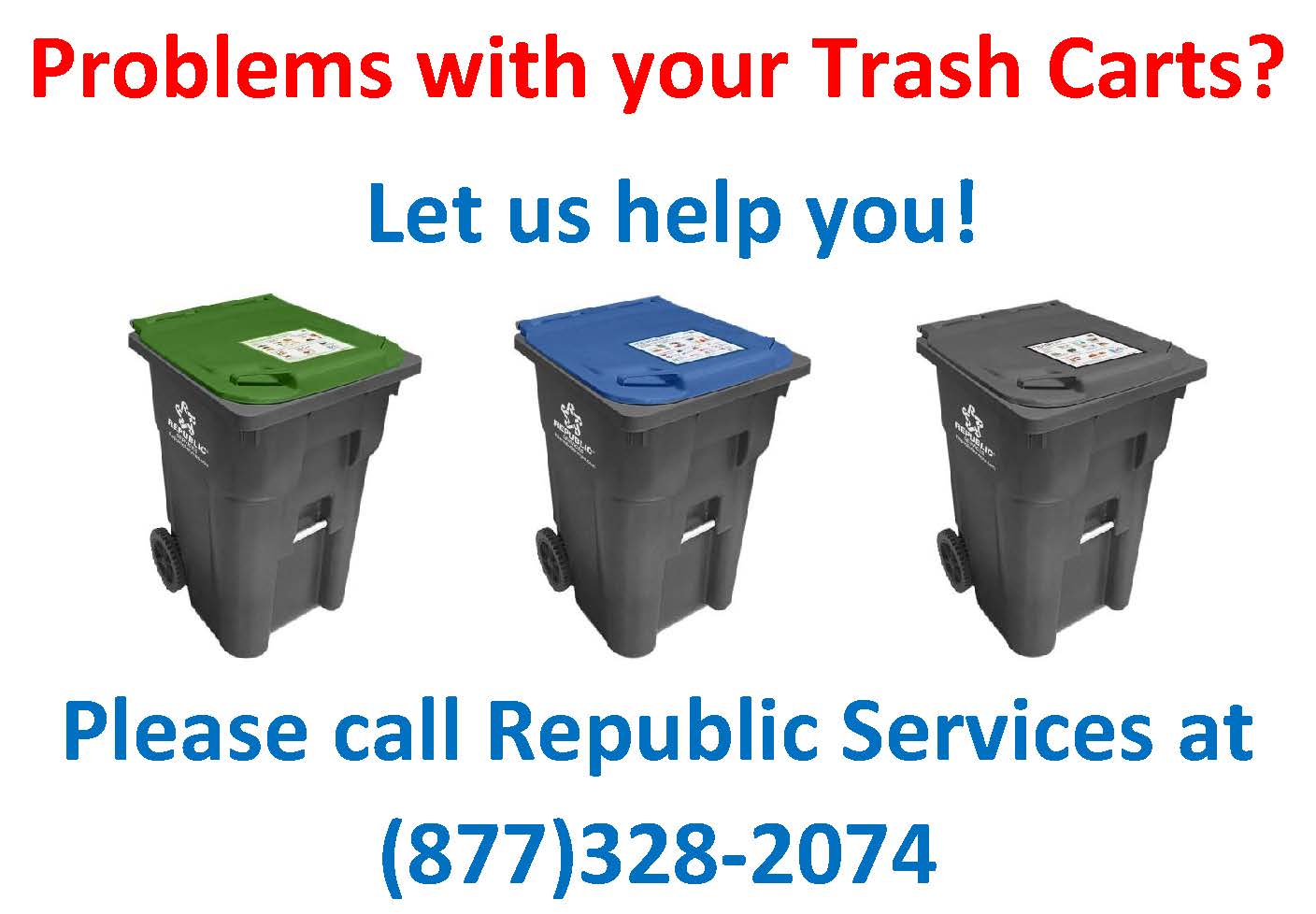 Residential cart removal and replacement continues through June 30, 2022. Are you still waiting to receive your new Republic Services carts? Visit the following link to see when your exchange is scheduled https://www.republicservices.com/santaanaca.
If your exchange has already occurred and you need assistance or have questions, contact Republic Services at (877)328-2074 to:
Adjust the number or size of carts
Deliver or remove additional carts
Collect your old Waste Management carts
Waste Management will be servicing your new carts through June 30, 2022. Service calls through June 30, 2022, should still be directed to Waste Management at (714)558-7761.