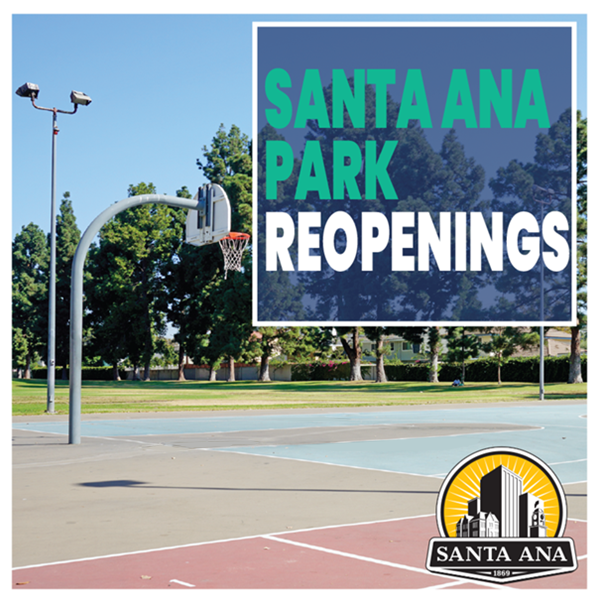 The City of Santa Ana is reopening most park amenities to the public on Monday, June 29, 2020.
Park amenities were closed in March due to COVID-19. Most amenities will open to the public following State-mandated safety measures and guidelines.
Park users will again be able to enjoy the following amenities:
Parking lots
Restrooms
Park open space/grass areas for general recreation and fitness activities
Sport fields by permit only for youth sports practices
Outdoor basketball and volleyball courts for walkup play only
Handball courts for walkup play only
Centennial and Mariposa Skate Parks
Centennial and Thornton Park Lakes
Lawn bowling greens while adhering to social distancing guidelines
Memorial Park Pool – Public Recreation Swim Times are 11 a.m., 1:30 p.m. and 3:30 p.m.
In accordance with the State mandate, the following amenities will remain closed until further notice:
Playgrounds
Fitness Zones
Picnic shelters/tables
Recreation and senior centers
The archery range is currently closed due to Public Works projects.
Residents are still encouraged to minimize their time outside the home, wear a mask, avoid gathering in groups and practice social distancing when out in public and while using City parks. Masks are required by the State when outdoors if you are unable to keep at least 6 feet from others.
For further information on specific park locations and amenities, please visit www.santa-ana.org/parks/parks-and-facilities or call (714) 571-4200.