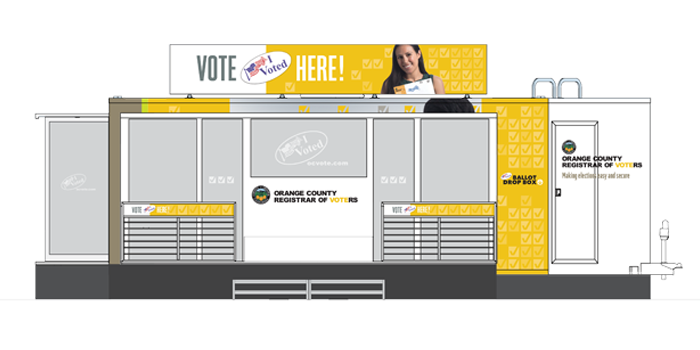 The 2020 General Municipal Election is on November 3, 2020. Below are some important dates to make sure you're ready:
October 19: last date to register to vote
October 5: ballot mailed to registered address
November 3: Election Day
November 13: campaign signs must be removed
December 3: deadline to certify election results
You will have three ways to vote: Vote Center, vote by mail, and ballot drop box.
To learn more, visit the County of Orange Registrar of Voters website.