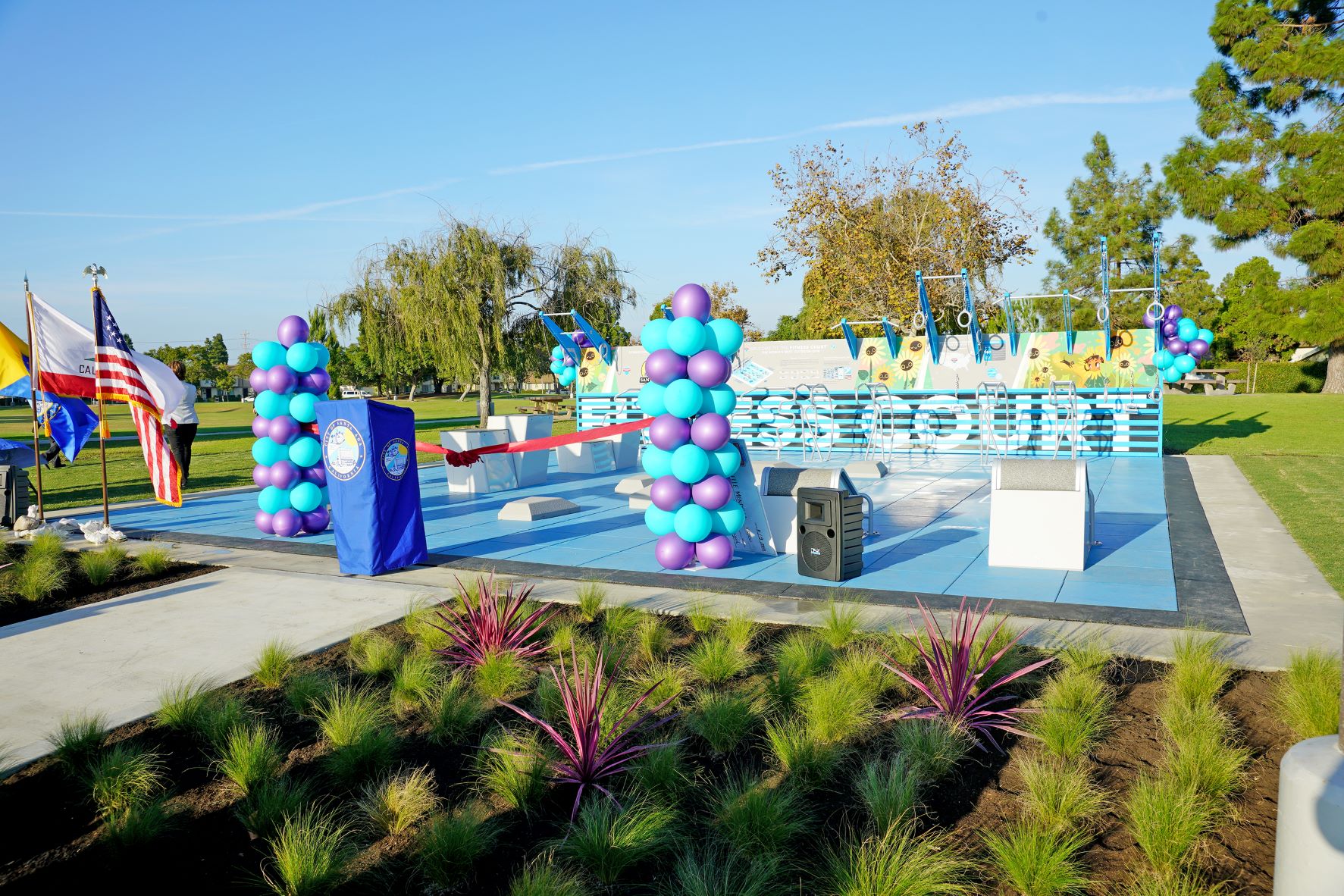 The City of Santa Ana held ceremonial ribbon-cuttings for our newest fitness courts on November 9, 2021, at Lillie King Park and Cabrillo Park. Mayor Vicente Sarmiento and Councilmembers Jessie Lopez and Phil Bacerra joined in the celebration and invited the community to take full advantage of these new park amenities.
The Fitness Court is an outdoor bodyweight circuit training system that supports 28 simultaneous users on 30 separate pieces of equipment that are grouped into seven stations. The 7 movement, 7-minute system, provides a full-body workout to people of all ability levels. Additionally, each court is wrapped in murals by local artist and will soon have shade structures installed to provide a more comfortable workout experience.
Gene Jimenez is the artist for the Cabrillo Park Fitness Court mural titled "Together We Go": Community and togetherness is a supportive aspect to any commitment, including health. Crisselle Mendiola is the artist for the Lillie King mural titled "Sunflower Power 2": There is no doubt that Santa Ana has a colorful personality unmatched by the rest of Orange County. The intention of "Sunflower Power 2" is so that young girls of Santa Ana see themselves in the work and feel seen and represented.