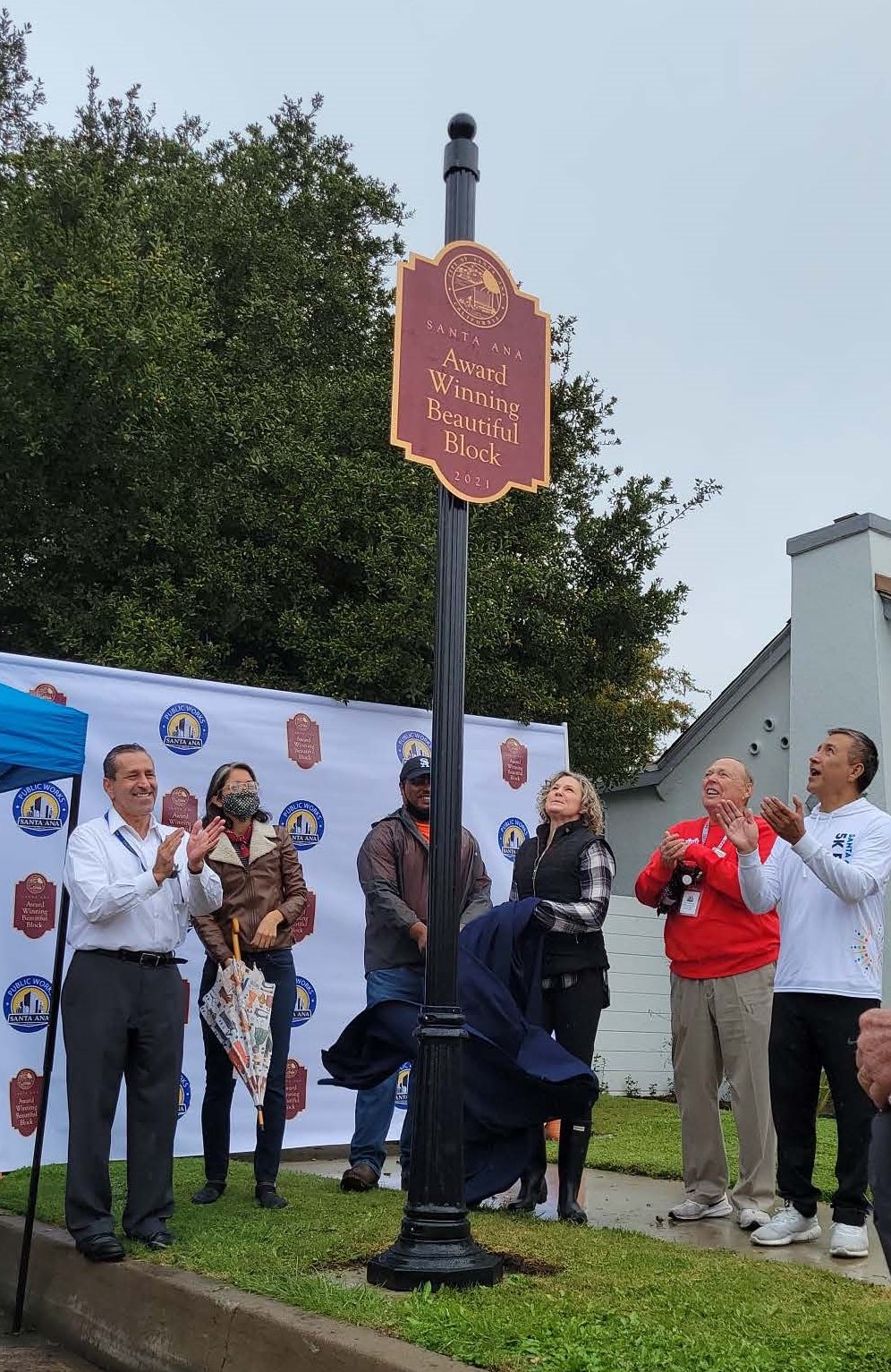 The City of Santa Ana Public Works recognized winners of its 2021 Neighborhood Block Transformation Contest on Saturday, October 23, 2021 during three separate ceremonies. The contest is designed to engage the community in transforming Santa Ana into a more beautiful place to live, work and play.
Public Works Executive Director Nabil Saba attended each ceremony to personally recognize participating residents of each winning block, present them with $100 gift cards and to unveil their "Award Winning Beautiful Block" signs. Congratulations to this year's award winning blocks:
East Avalon 700 – 1000 block
Greenleaf 1900 – 2200 block
West 18th Street 300 – 400 block
These blocks demonstrated improvements that helped transform the aesthetic appearance of their neighborhood and the beautification of the Santa Ana community.  Improvements included those made to street facing landscaping, particularly the parkways areas, fencing and the exterior of the home – all designed to increase the property's curb appeal.
For more details and to download contest materials for 2022, please visit our website.