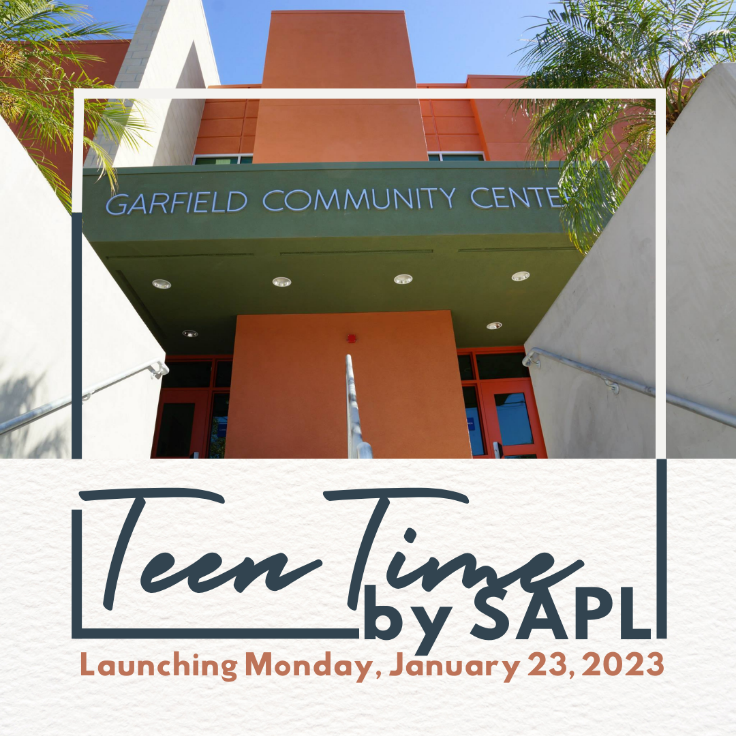 The Santa Ana Public Library is excited to announce the expansion of our teen-focused programming! TeenTime by SAPL opened on Jan. 23 at Garfield Community Center, 501 N. Lacy St.
Designed as a safe space for homework and hanging out, teens will have access to study stations with charging ports, Chromebooks and iPads, games, supplies to get creative, and much more! Weekly programs will engage teens and expose them to Science, Technology, Reading, Engineering, Arts and Media (STREAM), monthly workshops will tackle important personal topics such as finances, wellness, self-care, and time management, as well as broader social concepts of food security, local history, and cultural competency. Most importantly, teens will be able to help shape their programs and resources by participating in weekly Teen Leadership Committee meetings.
TeenTime by SAPL runs Monday through Friday from 3 to 6 p.m. on the second floor of the Garfield Community Center. Look out for a special grand opening along with a second TeenTime center at El Salvador Community Center this spring!