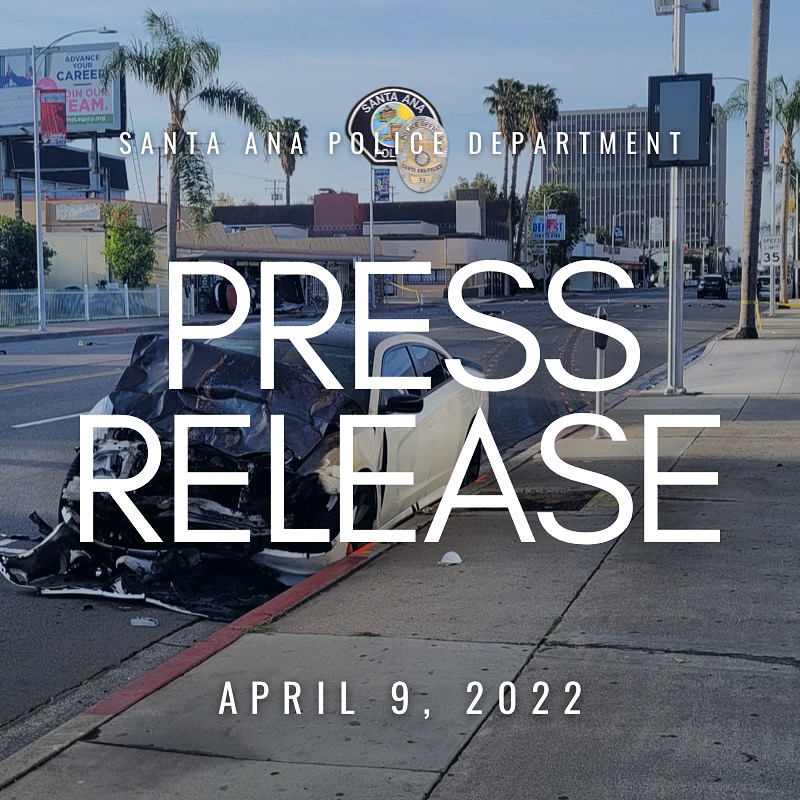 On 04/09/2022, at 0212 hours, the Santa Ana Police Department received several calls regarding a two-vehicle traffic collision at the intersection of Main Street/14th Street. Citizens had reported that one of the vehicles was overturned and the driver was trapped.
When officers arrived on scene, they located the overturned vehicle, a 2005 Chevrolet Colorado. It was occupied by one individual who had succumbed to his injures. The other involved vehicle, a 2021 Dodge Charger was located unoccupied.
The Collision Investigations Unit responded to the scene to investigate. They learned the Charger was driving northbound on Main Street at a high rate of speed when it struck the Colorado at the intersection of 14th Street. After the collision, driver of the Charger and his passenger fled the scene. The driver of the Charger was last seen entering a red SUV type vehicle. The driver is described as male Hispanic, approximately 30 to 35 years old, 506, 200 lbs.
Investigators are actively searching for the driver of the Charger. Anyone with information regarding the collision is encouraged to contact Investigator Bao at 714-245-8217.