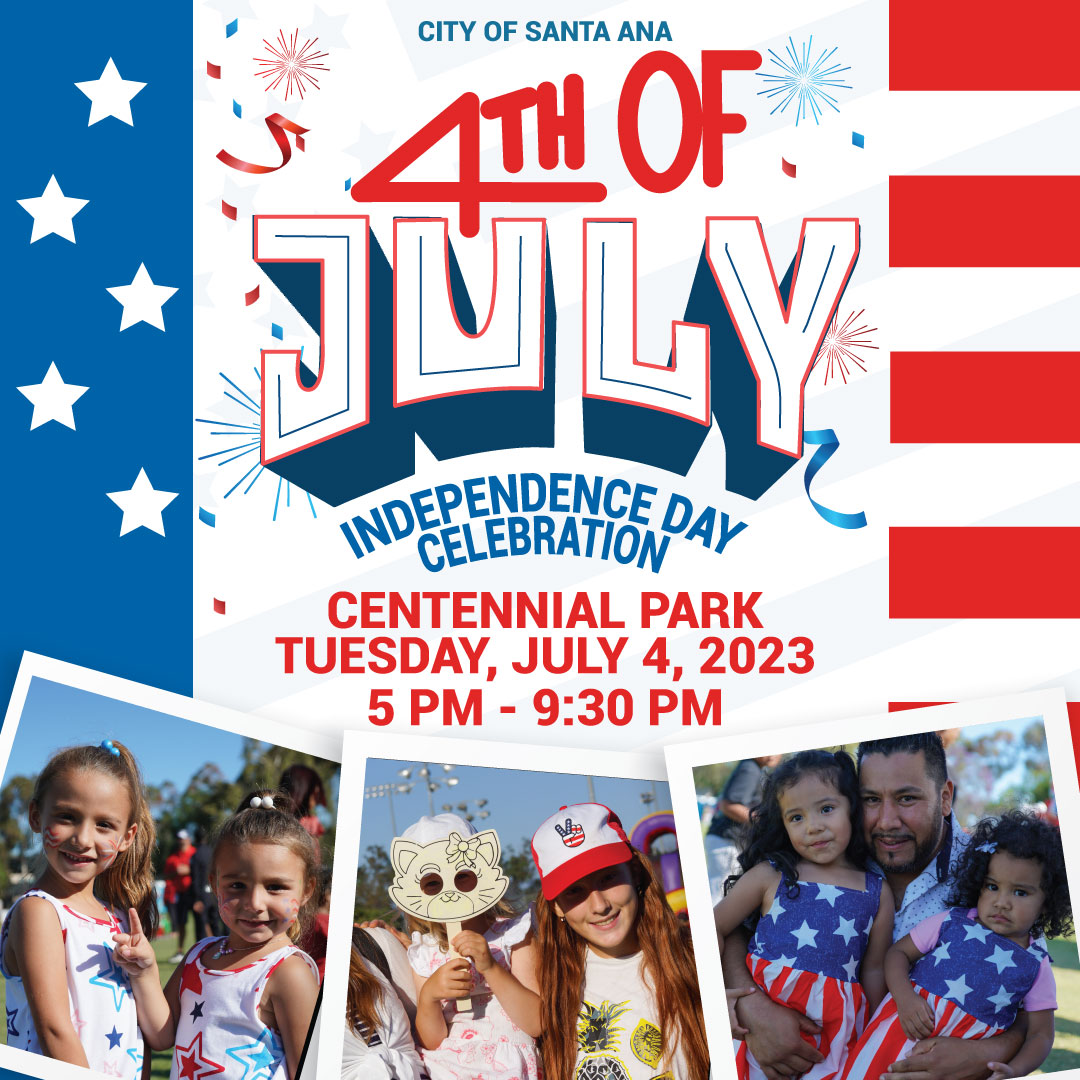 Santa Ana is celebrating the 11th annual Fourth of July celebration on Tuesday, July 4, 2023 at Centennial Park.
The Santa Ana Fourth of July celebration is back! The annual celebration is taking place on July 4, 2023 from 5:00 p.m. to 9:30 p.m. at Centennial Park. This free community event will include live entertainment, kid's activities, food trucks, BBQ food vendor, and a spectacular 20-minute firework show. The firework finale is scheduled to start at 9:00 p.m. and will conclude with a brief community glow-stick dance party that will mark the end of the celebration.
This year will feature two exciting new elements:
Beer Garden for adults 21 years and older, brought to you in partnership with Frida Cinema. No outside alcohol is permitted.
First annual Santa Ana Patriotic Pup competition will be held at 7:15 p.m. Bring your furry friends dressed in their most patriotic gear for a chance to win a prize.
Guests can look forward to a full program with live entertainment, celebratory speeches, and patriotic themed raffles and contests. Community vendors will be on site with resources and activities.
Centennial Park is located 3000 W. Edinger Ave., Santa Ana, CA 92704. On-site event parking is available at no cost. Guests are encouraged to bring their own lawn chairs, blankets, and picnics. Additional information regarding the 2023 Fourth of July Celebration can be found at https://www.santa-ana.org/fourth-of-july/