Santa Claus visits the fire station
11:00am - 1:00pm
Fire Station 75
120 W. Walnut Street, Santa Ana , CA 92701
---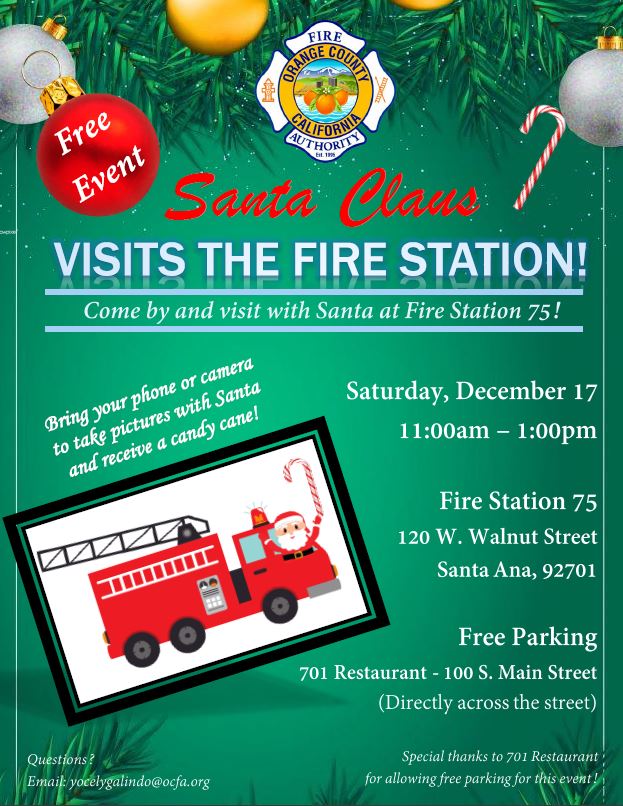 Stop by and visit with Santa Clause at Station 75! Bring your phone or camera to take photos with Santa and receive a candy cane!
This is a Free Event with Free Parking located at 701 Restaurant (across the street).
When: Saturday, December 17 from 11:00am to 1:00pm
Location: Fire Station 75 – 120 W. Walnut Street, Santa Ana 92701
Parking Location: 701 Restaurant – 100 S. Main Street, Santa Ana 92701
Special thanks to 701 Restaurant for allowing free parking for this event!
Questions?
Email: yocelygalindo@ocfa.org