Santa Ana Work Center Career Fair
10:00am - 2:30pm
Discovery Cube Orange County
2500 N Main Street, Santa Ana, CA 92701
---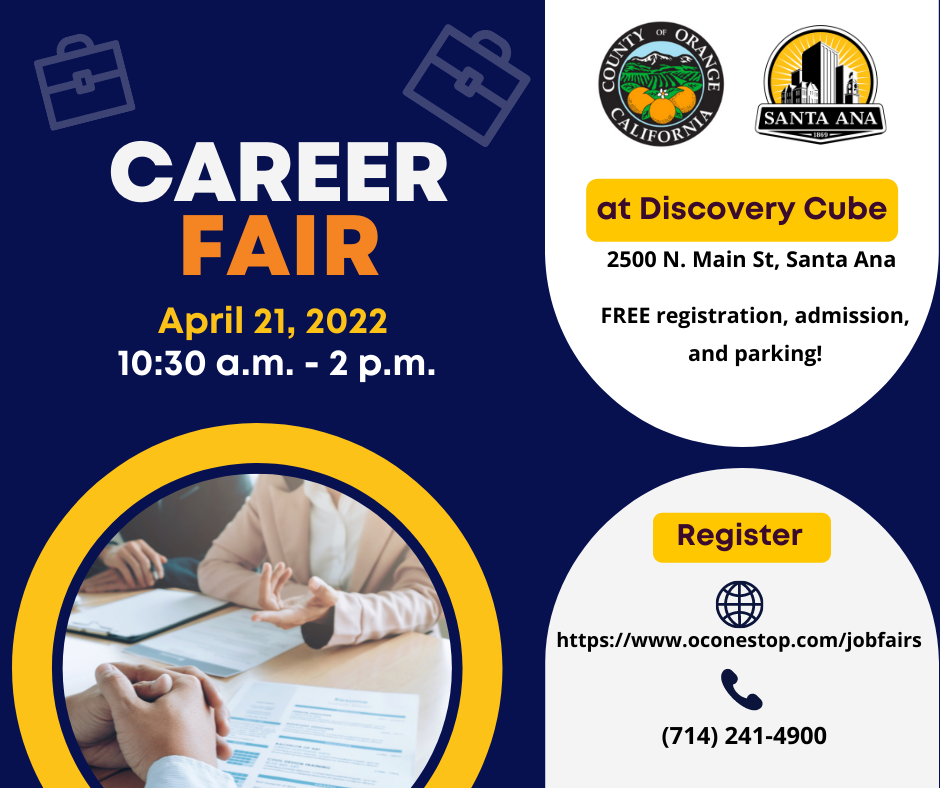 The Santa Ana Work Center and the Orange County Workforce Development Board, in partnership with County Supervisor Katrina Foley, are offering a career fair for job seekers on April 21. Free registration, admission and parking.
The event is 10:30 a.m. to 2 p.m. at Discovery Cube, 2500 N. Main St., Santa Ana. Early access for military veterans is 10 to 10:30 a.m.
Job seekers can connect with businesses, submit resumes and get in-person job interviews.
Employers who need workers are encouraged to sign up and participate.
Register at https://www.oconestop.com/jobfairs.