Shakespeare by the Sea Presents: Romeo & Juliet
7:00pm - 9:00pm
Birch Park
400 W. 3rd Street, SANTA ANA, CA 92701
---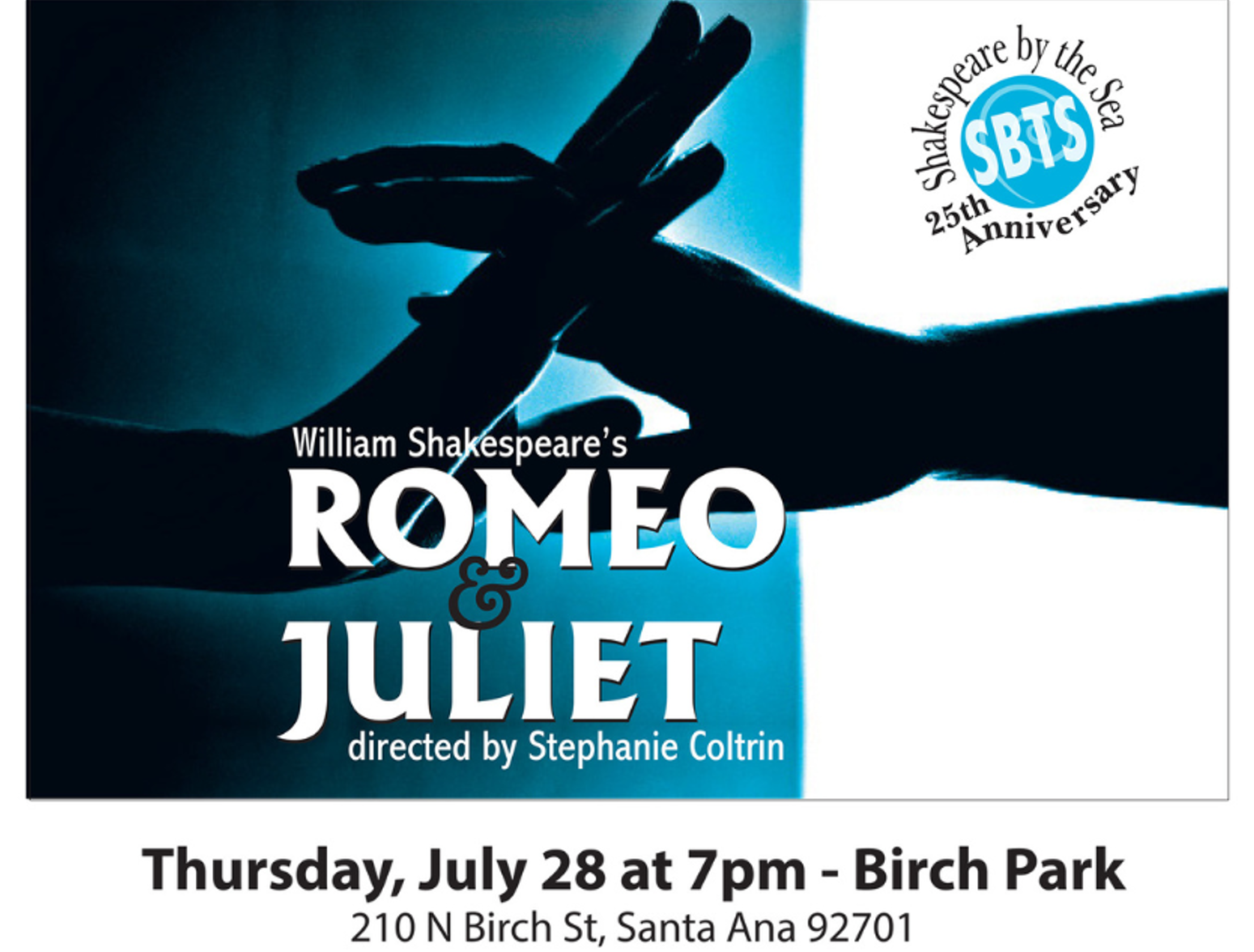 Shakespeare by the Sea, a non-profit professional acting troupe, presents the iconic romantic tragedy, 'Romeo & Juliet.'
Thursday, July 28th at 7 p.m.
Birch Park, 210 N. Birch St.
Parking is available at the 3rd and Birch Street parking structure.
Bring your picnic baskets, blankets and lawn chairs and enjoy this outdoor performance. Admission is free, so arrive early to secure your spot before the 7 p.m. start time.