Public Meeting: Santiago Creek Flood Channel Proposed Improvements
6:30pm - 8:30pm
OC Public Works County Conference Center
601 N Ross Street, Santa Ana, CA 92701
---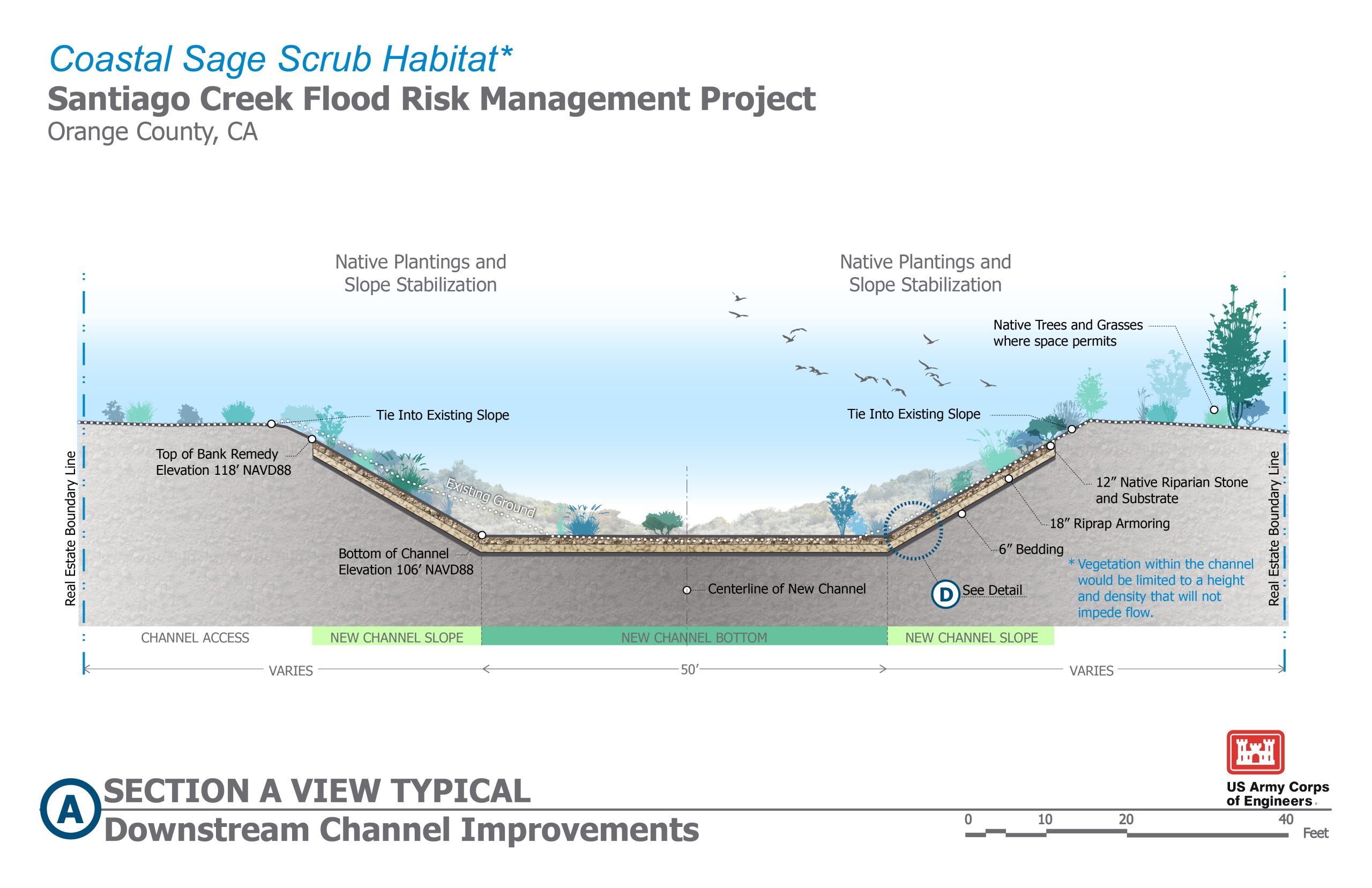 The Orange County Public Works and the U.S. Army Corps of Engineers are hosting a hybrid Virtual and In-Person Public Meeting on Thursday, January 26, 2023 at 6:30 p.m. at OC Public Works County Conference Center located at 601 N. Ross Street, Santa Ana, CA 92701.  Zoom meeting information will be posted soon on the OC Public Works Event Page here.  The public Notice Meeting Flyer is available here.
At this meeting, Orange County Public Works and the U.S. Army Corps of Engineers will share and obtain public input on the proposed conceptual design of the Santiago Creek channel improvements with affected property owners and nearby residents.  City of Santa Ana Public Works Agency staff will also attend, participate, and answer any questions. Improvements planned for this project include re-grading, vegetation removal, planting of native plants, and stabilizing channel and flood walls.
Meeting Contact:
Please contact Mr. Michael Padilla of the U.S. Army Corps of Engineers at the email address michael.c.padilla@usace.army.mil or phone (312) 259-3461, for inquiries regarding this public meeting.
Background:
The Santiago Creek Channel Improvements are part of the Santa Ana River Mainstem (SARM) Project that was authorized by Congress in 1980. The Lower Basin project, which includes Santiago Creek improvements, is the last segment that will help complete this decades-long major flood control project.
Project Area:
The Santiago Creek channel improvements project area starts at the I-5 freeway to the Santa Ana River at the golf course property.