Parks and Recreation job fair
1:30pm - 4:00pm
Santa Ana Zoo
1801 E Chestnut Avenue, Santa Ana, CA 92701
---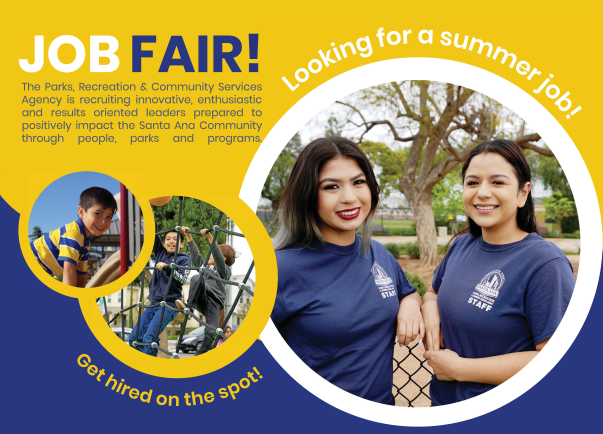 Looking for a summer job?
The Parks, Recreation, and Community Services Agency is recruiting innovative, enthusiastic and results-oriented leaders prepared to positively impact the Santa Ana community
through people, parks and programs.
Join us on Wednesday, May 18, 2022 from 1:30 pm to 4:00 pm and get hired on the spot! Our job openings include the following positions:
Part-Time Program Leader
Part-Time Maintenance Attendant
Part-Time Cashier
Part-Time Animal Keeper
Part-Time Community Center Aide
Questions
Call (714) 571-4200.
How to apply
Visit our website: https://www.governmentjobs.com/careers/santaana.
Follow us on social media
Follow us on social media: