Parks and Recreation job fair!
1:00pm - 7:00pm
Jerome Center
726 S Center St, Santa Ana, California 92704
---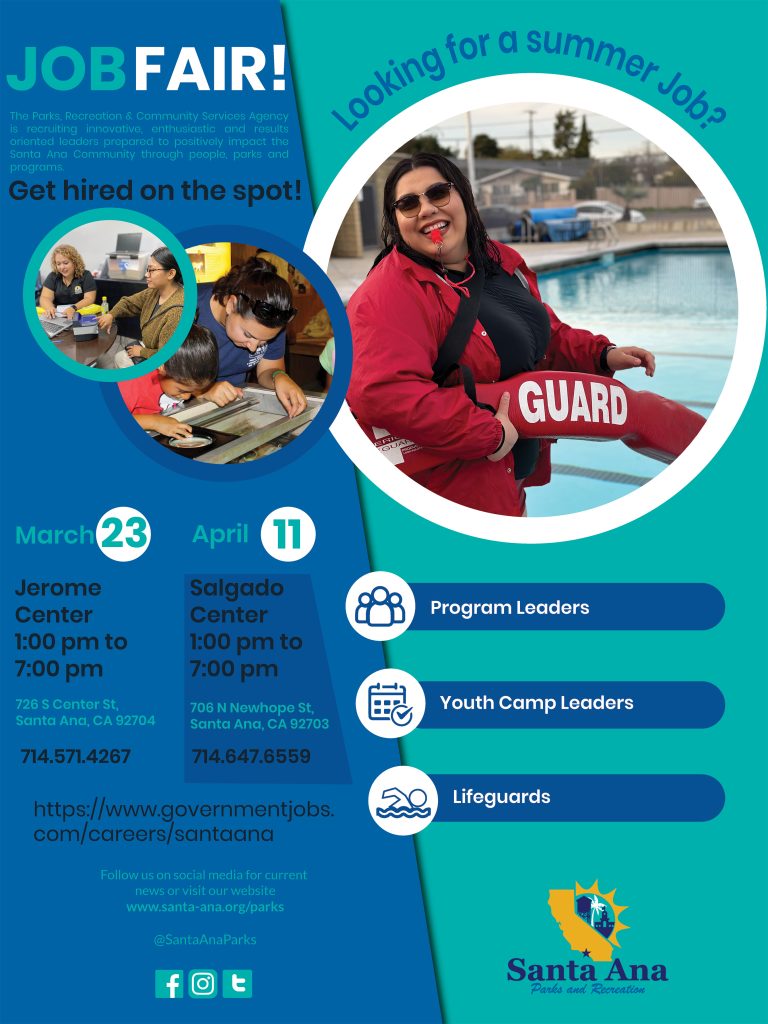 Ready to start making a positive impact in the community?
The Santa Ana Parks, Recreation & Community Services Agency (PRCSA) will be hosting a job fair on March 23 from 1 p.m. to 7 p.m. at the Jerome Center. The agency is looking to hire individuals for the summer who are passionate and driven to serve through people, parks, and programs.
Apply-in person and get hired on the spot!
Our job openings include:
Part-Time Aquatics Program Specialists
Part-Time Program Leaders
Part-Time Youth Camp Leaders
Questions
Call (714) 571-4200.
How to apply
Visit our website: https://www.governmentjobs.com/careers/santaana.