Orange County Fire Authority Open House
---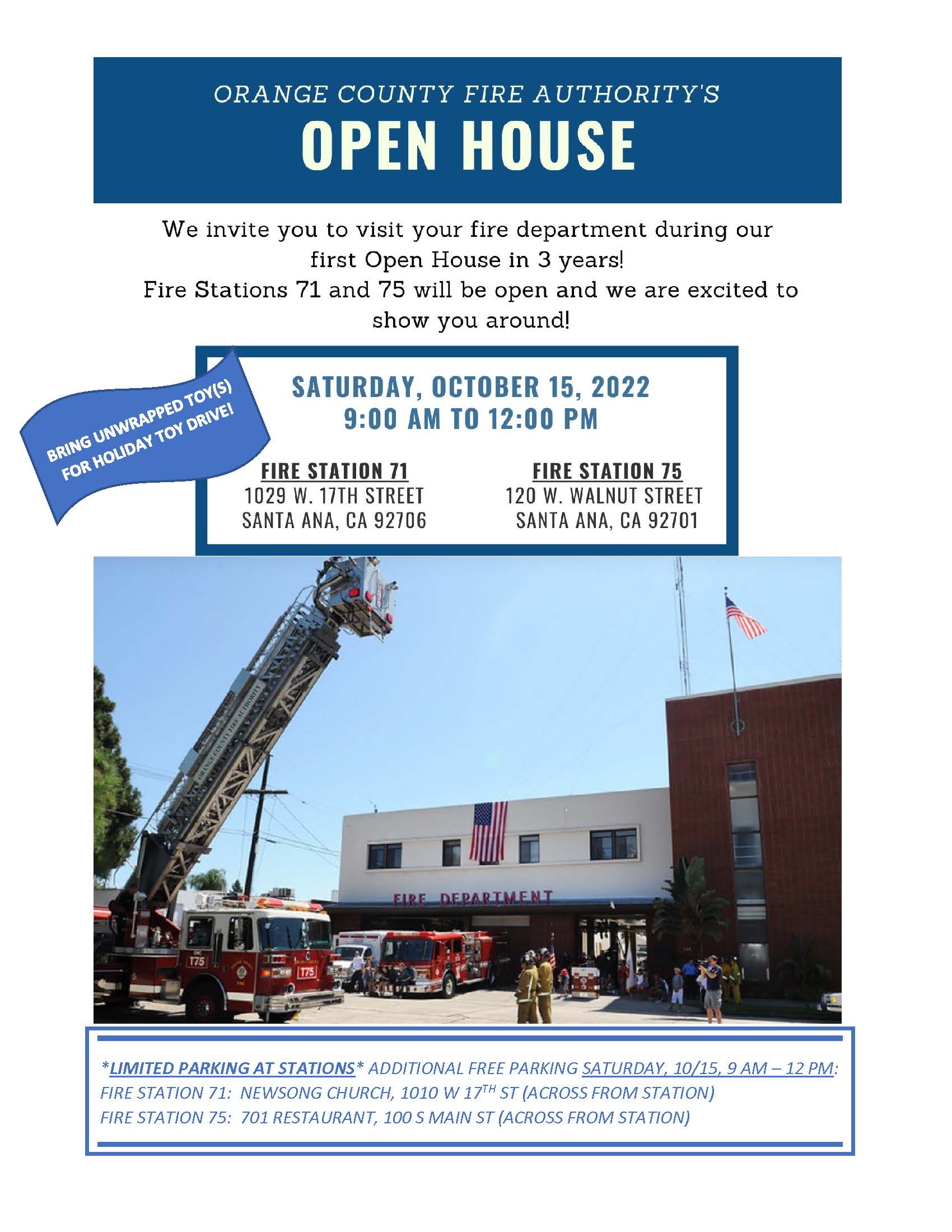 We invite you to visit your fire department during our first Open House in 3 years! Fire Stations 71 and 75 will be open and we are excited to show you around!
** Please bring a new and unwrapped toy to one of these fire stations to support our Holiday Toy Drive!
Date
Saturday, October 15, 2022
Time
9 a.m. to 12 p.m.
Fire Station 71
1029 W. 17th Street, Santa Ana, CA 92706
Free Parking: Newsong Church, 1010 W 17th St (across from station)
Fire Station 75
Fire Station 75, 120 W Walnut St, Santa Ana, CA 92701
Free Parking: 701 Restaurant, 100 S Main St (across from station)