Ceremonial street sign topper unveiling honoring Helen M. Shipp and Black History Month
---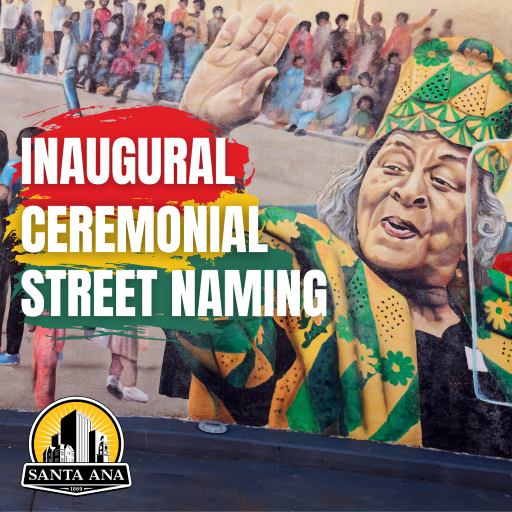 Join us for the unveiling of our first ceremonial street name sign toppers. We're kicking off this new program created by the City Council with two streets honoring Santa Ana's African-American heritage during Black History Month. Willits Street from Fairview to Bristol streets will get the honorary name Helen M. Shipp Way, for the founder of the Orange County Black History Parade & Cultural Faire. The intersection of Willits and Raitt streets will be designated Black History Square. These are ceremonial names that don't change the official names of the streets or local addresses.
The ceremony will take place on Thursday, February 16, at 11 a.m. at the corner of Raitt and Willits.
Learn more about the ceremonial street sign topper program here.