Free Household Hazardous Waste Drop-off Event
8:00am - 2:00pm
Saddleback High School
2802 S. Flower Street, Santa Ana, CA 92707
---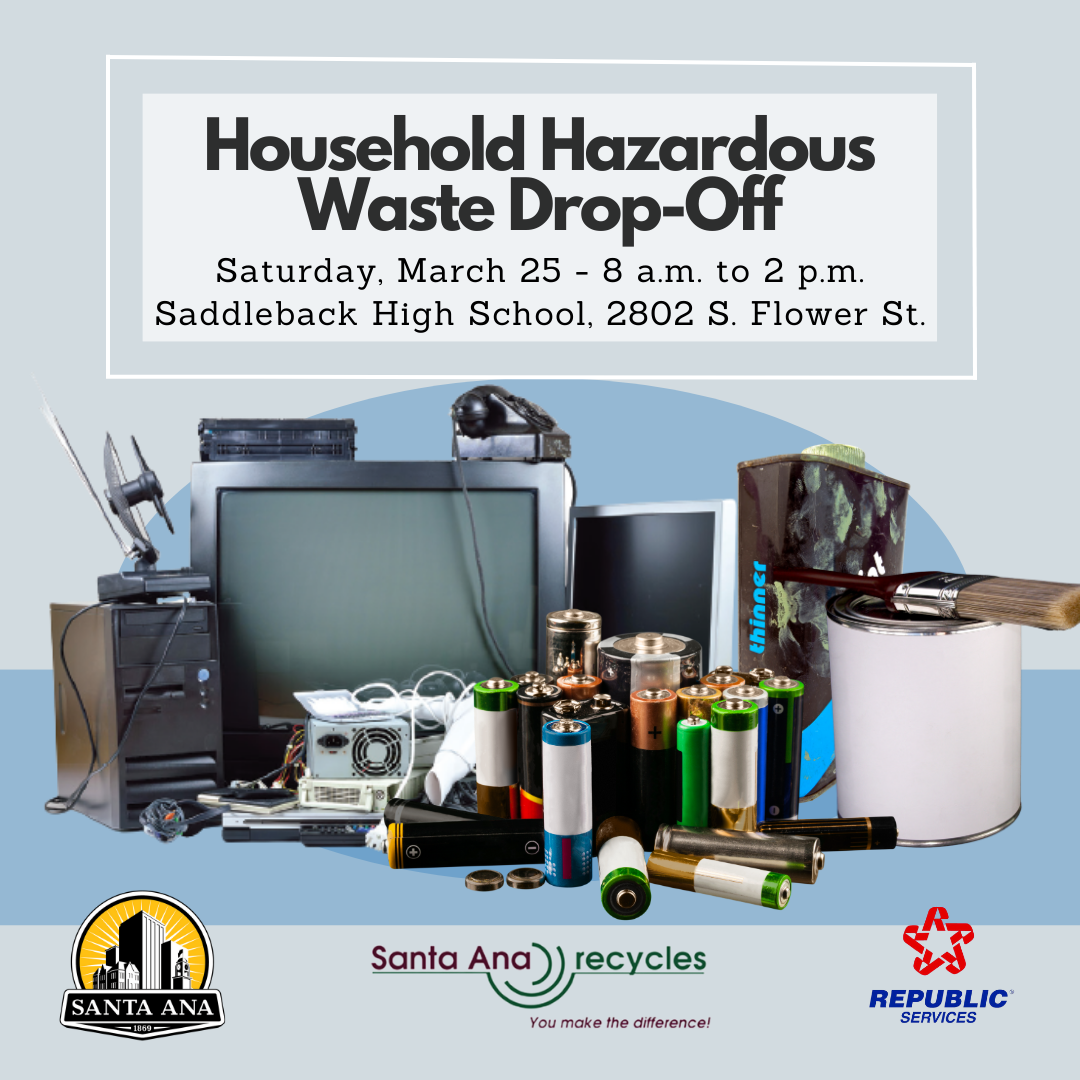 The City of Santa Ana Public Works is sponsoring a free household hazardous waste collection on Saturday, March 25, 2023 from 8 a.m. to 2 p.m. at Saddleback High School located at 2802 S. Flower Street. The event is free to Santa Ana residents and no appointment is required. This is a wonderful opportunity for you to safely dispose of unwanted household chemicals that cannot be disposed of in the regular trash.
What can you bring to the household hazardous waste collection?  Automotive products, adhesives, aerosols, art supplies, batteries, garden chemicals and fertilizers, household cleaners, flammables, paint, and electronics are accepted. Up to four tires per vehicle are also accepted (no commercial tires accepted). Proof of Santa Ana residency is required (CA driver's license, water bill, utility bill, etc.).
Do not bring ammunition, asbestos, explosive, radioactive, biological, or business waste, commercial chemicals, construction materials, fire extinguishers, gas cylinders, paper, newspaper, glass, trash, pharmaceutical products, appliances, road flares, smoke detectors, wood, or metal.
For details on what items are acceptable to bring to the household hazardous waste collection click here.