Community Meeting: New Park at Standard-McFadden Construction Update
6:30pm - 7:30pm
Kennedy Elementary School
1300 E McFadden Avenue, Santa Ana, CA 92705
---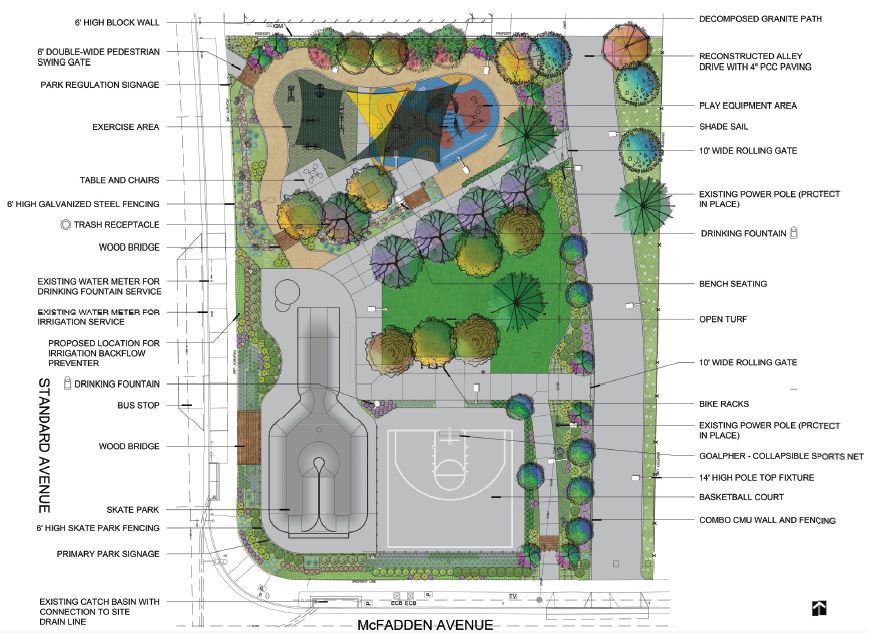 Learn about the new park we're building at the northeastern corner of Standard and McFadden avenues! Santa Ana residents are invited to participate in an engaging community meeting with the City of Santa Ana Public Works Agency to hear an update on the construction progress.
The meeting will take place on Wednesday, November 15, 2023, at 6:30 p.m. at Kennedy Elementary School, 1300 E. McFadden Ave., Santa Ana. Spanish translation services will be available.
We value your attendance at the meeting for an update on the construction activity for the new Standard-McFadden Park. Should you have questions, please contact Public Works Agency Community Liaison Michelle Micallef at (714) 647-5091 or mmicallef@santa-ana.org.