City Council Installation Special Meeting
6:00pm - 7:00pm
City Council Chambers
22 Civic Center Plaza, Santa Ana, California 92701
---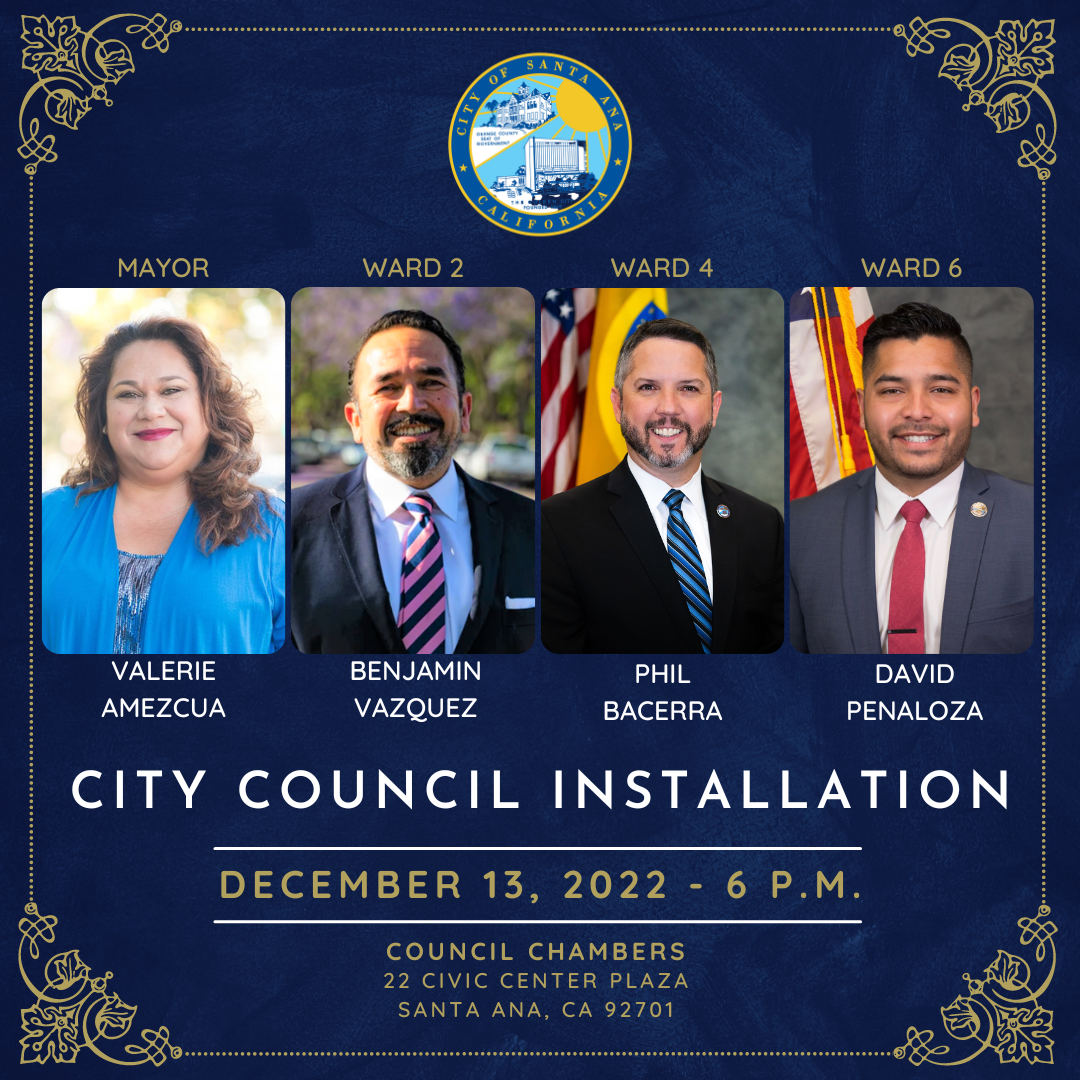 For the first time in Santa Ana's 153-year history, a woman will be sworn in as mayor, along with three City Councilmembers.
In the Nov. 8, 2022, General Municipal Election, Santa Ana voters elected Valerie Amezcua as mayor, Benjamin Vazquez to represent City Council Ward 2, Mayor Pro Tem Phil Bacerra to serve another term for City Council Ward 4, and Councilmember David Penaloza to again represent City Council Ward 6.
On Tuesday, Dec. 13, the City Council will have a special meeting to certify the results, install the newly elected mayor and councilmembers, and elect a new mayor pro tem. The public is invited to attend. The meeting begins at 6 p.m. in the City Council Chambers, 22 Civic Center Plaza, at Santa Ana City Hall.
To watch the meeting online in English or Spanish, go to the City's YouTube channel at
www.youtube.com/cityofsantaanavideos
. The meeting will be broadcast live on the City's television channel, CTV3, available on Spectrum channel 3.