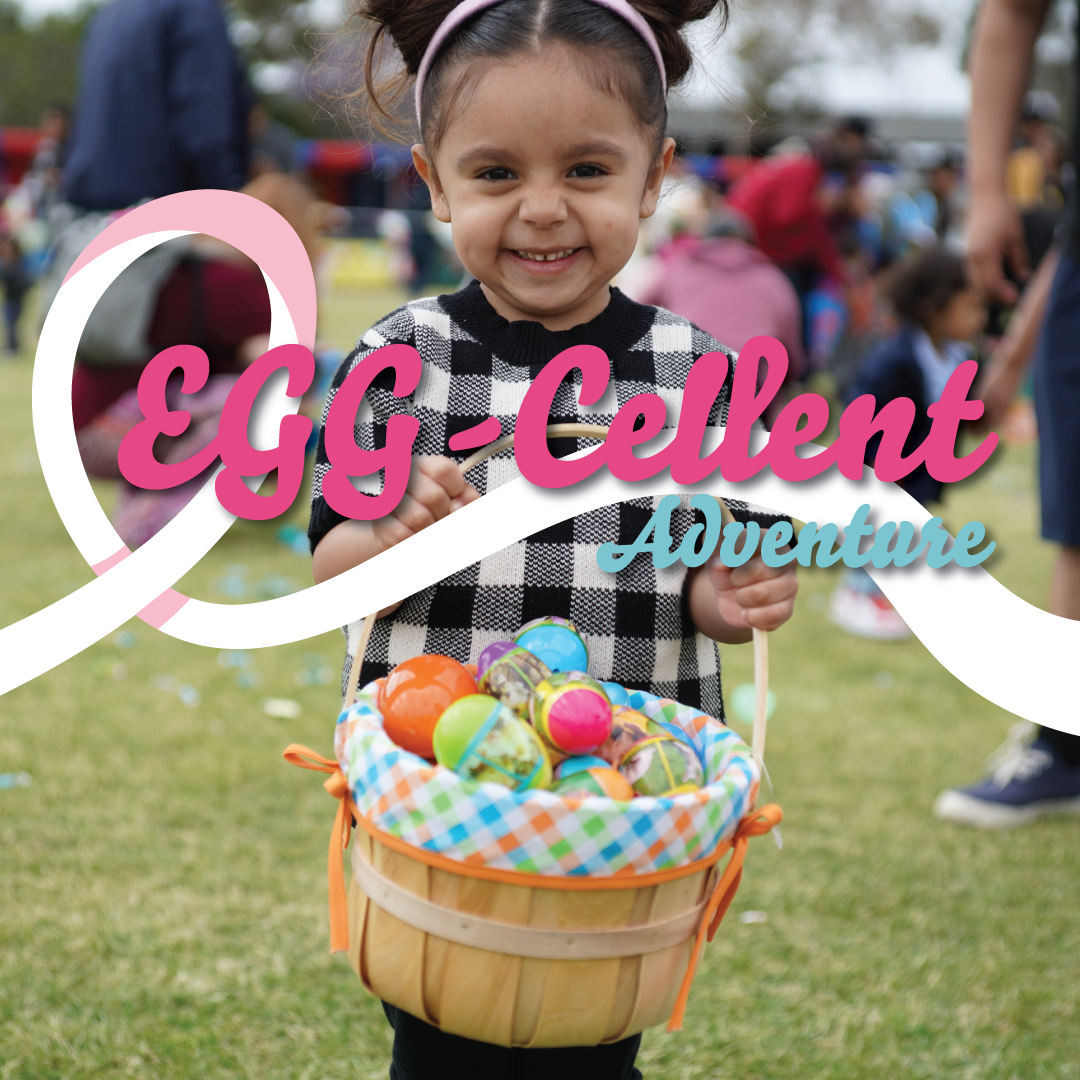 Hop on over to Centennial Park on April 8, 2023, from 9 a.m. to 1 p.m. for a day of egg hunting and festivities as the City of Santa Ana hosts the annual EGG-cellent Adventure.
The Santa Ana Parks, Recreation and Community Services Agency is hosting another free community event with egg hunts, inflatables and entertainment. This year, the egg hunt activities will feature separated areas for different ages and have one hunt start time, beginning promptly at 11 a.m., for all groups. Additionally, we are excited to introduce a designated area for children with therapeutic needs this year. The EGG-cellent Adventure will be a family-friendly event with several activities including a trackless train, petting zoo and more!
The egg hunts will be divided into five separate sections with over 5,000 eggs each. The sections will be divided by ages 0-3 years old, 4-5 years old, 6-7 years old, 8-10 years old, and therapeutic needs. All children participating must bring their own baskets. Adults are welcome to assist children 0-3 years of age. To ensure an inclusive area for children who might need more space and time to enjoy the egg hunt, the therapeutic needs area will have ample space and alternative prizes. Each of the five areas will have a hidden golden egg, which if found, can be exchanged for special prizes. All areas will be open for hunting from 11 to 11:45 a.m.
Prior to the egg hunting festivities, the City is offering a special pancake breakfast, hosted by the Santa Ana Lions Club. Breakfast is scheduled from 8:30 to 11:00 a.m. and tickets will be available on site for $5 per person. The menu will consist of pancakes, sausages and a choice of coffee or juice. No pre-registration is required and ticket proceeds will go toward the Santa Ana Lions Club.
Admission for this event is free of charge and it is open to the general public. Parking will also be free at Centennial Park located at 3000 W. Edinger Ave. in Santa Ana.
Visit www.santa-ana.org/eggstravaganza on the Parks and Recreation Annual Events website for more information on the EGG-cellent Adventure.