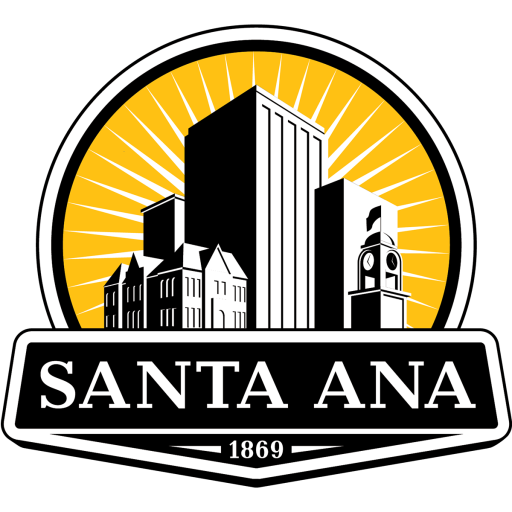 An Orange County judge granted the City's anti-SLAPP motions.
A court has ruled that the Santa Ana Police Officers Association (SAPOA) and its president, Gerry Serrano, filed frivolous claims to silence City of Santa Ana executive employees and stop them from doing their jobs to ensure compliance with City rules and State law.  The court also ordered the plaintiffs to pay the City's legal fees.
On Dec. 13, Orange County Superior Court Judge Lon Hurwitz granted anti-SLAPP motions filed by the City and Police Chief David Valentin against SAPOA and Mr. Serrano. Judge Hurwitz awarded the City $25,087 for Chief Valentin's attorneys' fees and set a hearing for Jan. 24, 2023, to rule on how much additional attorneys' fees will be awarded to the City.
An anti-SLAPP motion is designed to dispose of Strategic Lawsuits Against Public Participation, known as SLAPP. The motions are filed to dismiss claims that are used to intimidate and harass individuals who are merely doing their jobs or exercising their free speech rights and that are so obviously meritless that they should be dismissed at the start of a lawsuit. The court's ruling has relieved the City from the burden of defending such meritless claims and proves that Mr. Serrano and SAPOA should never have filed them in the first place.
In this case, Mr. Serrano filed a lawsuit alleging the City retaliated against him by discussing issues of public interest, including:
The Santa Ana Police Department's request to the Orange County District Attorney's Office for an investigation into Mr. Serrano for interfering with an investigation into stolen City Council recall campaign signs;
the City's communications with CalPERS about Mr. Serrano's pension credit for premium pays that could be seen as pension spiking; and
the City Attorney's request to the California Fair Political Practices Commission, as directed by the City Council, inquiring into whether a conflict of interest would prevent Mr. Serrano from attempting to negotiate a side letter agreement relating to his pension.
"It is only proper that the Court make SAPOA and President Gerry Serrano pay the City's attorney fees for a frivolous and completely baseless lawsuit that should have never been filed. The money SAPOA and Mr. Serrano must pay further vindicates Chief David Valentin and sends a strong message that the legal system cannot be used to intimidate public servants and create political leverage for personal financial gain," said Seymour B. Everett, a partner with the law firm Everett Dorey who represented Chief Valentin.
"The City of Santa Ana has stated from day one that it would aggressively fight this frivolous lawsuit, and today's result is the first step toward that objective," said Jeff Ranen, a partner with the law firm Lewis Brisbois Bisgaard & Smith LLP who represented the City of Santa Ana.
The Anti-SLAPP motion was also filed on behalf of City Manager Kristine Ridge, City Attorney Sonia Carvalho, and Executive Director of Human Resources Jason Motsick, who plaintiffs dismissed with prejudice from the lawsuit before the Court ruled on the Motion. The dismissal with prejudice means the case is permanently ended for these City officials and cannot be re-filed.
City Attorney Sonia Carvalho said: "The City has consistently prevailed in this case.  It is a shame that rather than paying for improved lighting for neighborhoods, new parks or services for taxpayers, the City has incurred legal fees to defend against a lawsuit that should never have been filed in the first place."