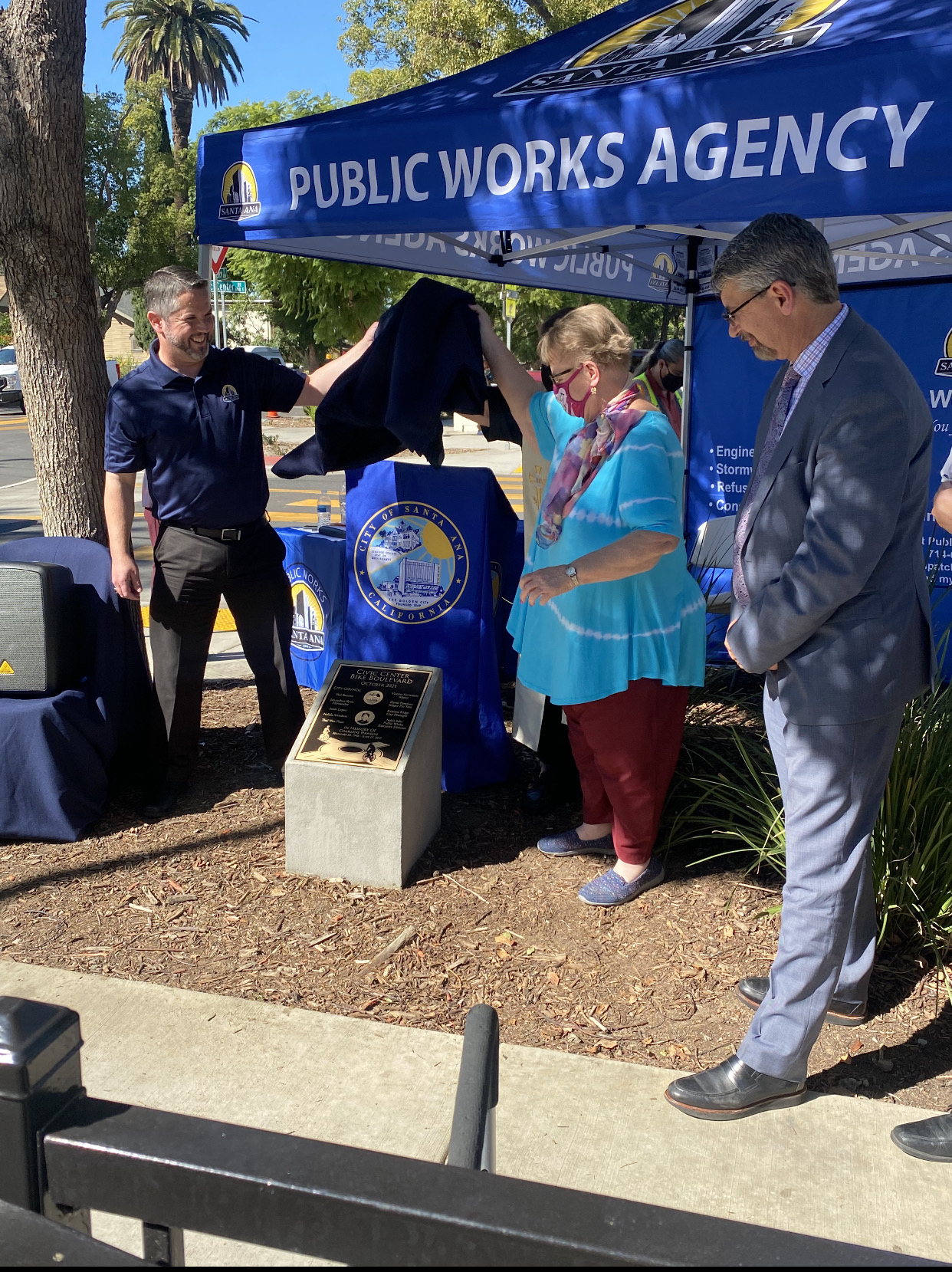 Our Public Works Agency held a special plaque unveiling ceremony on Wednesday commemorating the completion of the Civic Center Bike Boulevard Project safety improvements and in memory of Charlene Hanson, who was fatally struck by a car as she was crossing the street at this intersection. Charlene was a devoted and highly regarded community member and U.S. Postal Service employee.
This project is the result of a collaborative community effort involving the development of the Complete Streets Plan for Downtown Santa Ana and surrounding areas. The project improvements consist of traffic safety for pedestrians and bicyclists, and street beautification for the entire community, including traffic circles/mini roundabouts with bulb-outs at the intersections of the following streets: Minter, Lacy, Garfield, and Poinsettia. The City of Santa Ana is fortunate to have this project, which was made possible by engineering staff securing a $4.7 million grant.
We hope the plaque will be constant visual reminder of the importance of pedestrian and bicyclists safety in our community. The plaque is located at the southeast corner of Civic Center Drive and Lacy Street.