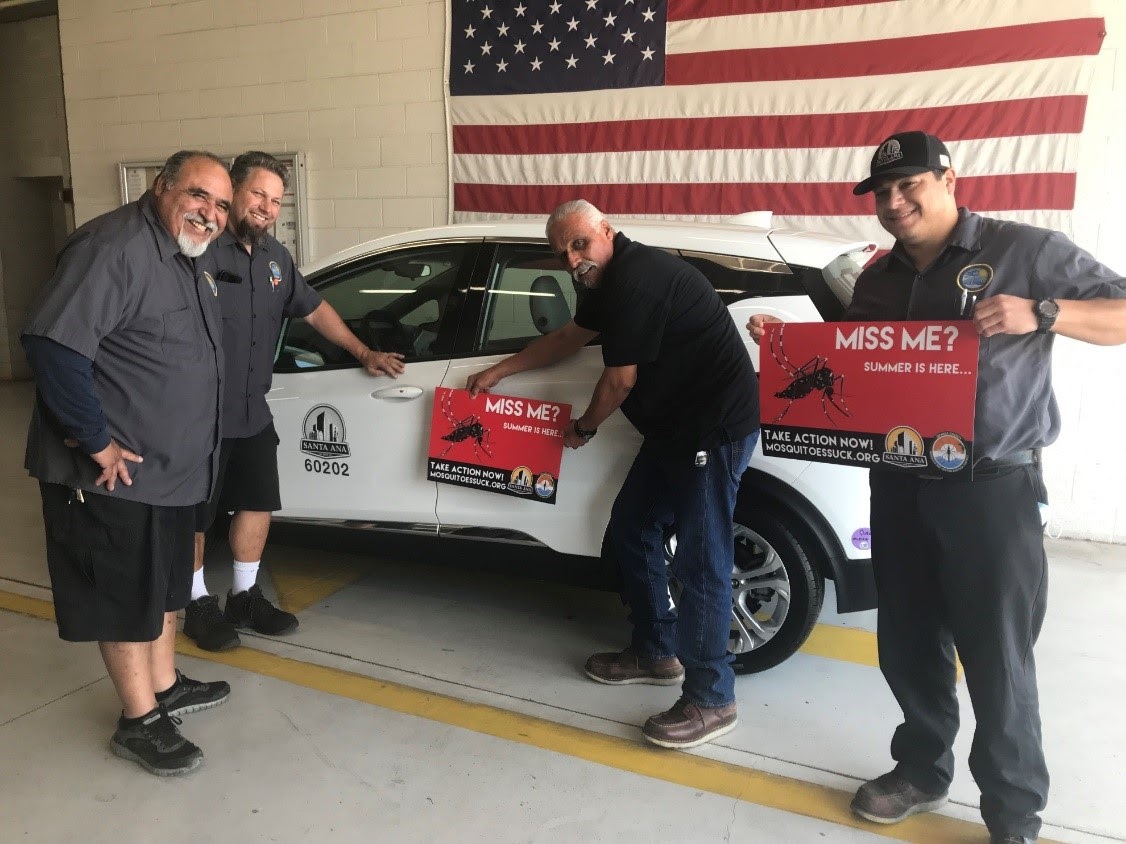 This summer is anticipated to be another heavy mosquito season. The City is partnering once again with the Orange County Mosquito and Vector Control District to educate the Santa Ana community on mosquito prevention. OC Vector Control provided 200 mosquito prevention magnet signs with the City's logo, which have been placed on our Public Works Agency vehicles to create awareness. The sign reads, "Miss Me? Summer is here…Take Action Now!  Mosquitoessuck.org."
Eliminating standing water is one of the best ways to limit mosquito populations. Just one small bottle cap of water can result in hundreds of mosquitoes. Our mosquito prevention goal is to protect public health and maintain enjoyment of backyards and the many recreational facilities within Santa Ana.
For more information, visit the OC Mosquito and Vector Control District's website.