News and updates
Sign up to receive important updates on the Rent Stabilization and Just Cause Eviction Ordinance by clicking the link below.
Sign up to receive updates. 
Coming soon – Santa Ana rental registry
On February 7th, 2023, our City Council approved an agreement with a consultant to implement, operate, and maintain a rental registry portal that supports the City's Rent Stabilization and Just Cause Eviction Ordinance ("Ordinance").
What is a rental registry?
The Rental Registry is a database or portal where landlords will be required to register their rental unit(s), update their rental unit(s) information, update tenancy information, submit notices, and pay the annual rental registry fee.
Why does the City need a rental registry?
A rental registry is a database that would allow the City to compile key data on rent-stabilized apartments, track allowable rent increases, monitor compliance with the City's Rent Stabilization and Just Cause Eviction Ordinance, and communicate rental unit data on a regular basis to both owners and tenants. Through collection, monitoring and dissemination of allowable rents and rent increases, a rental registry clearly establishes and makes accessible the rent limits for each covered unit. This in turn eliminates doubt regarding rent maximums and provides a clear basis for both owners and tenants to verify that their rents and rent increases align with the Ordinance's requirements. The information collected will also assist in monitoring compliance with "just cause" eviction provisions by ensuring notices are in compliance with all aspects of the Ordinance, and informing tenants who have received eviction notices of their rights and responsibilities.
A rental registry will provide a thorough picture of our City's housing and will provide the means to make informed, data-driven policy decisions to address affordability, livability, and displacement. City staff will be able to keep track of where renters are living, what issues they are facing, and how well programs are working.
How will a rental registry support landlords and tenants?
A Rental Registry will help landlords and tenants better understand their rights, stay informed of important policy updates, and increase transparency. Cities with rental registries report more expedient resolutions of landlord tenancy complaints, because the registry is a source of accurate information, which tenants and landlords did not always maintain. This will allow both parties to have shared understanding of limitations on the unit's rent, and to make informed decisions regarding allowable rent increases.
When will the rental registry be accessible?
The Rental Registry will be launched on July 1, 2023. Sign up to receive important updates on the Rental Registry by clicking the link below.
From the community
"Since its adoption, the City's Rent Stabilization and Just Cause Eviction Ordinance has brought much-needed protections for Santa Ana's families by keeping housing affordable and reducing the displacement of residents. From our work as community promotores focused on housing and tenant rights, we have seen that residents of Santa Ana have greatly benefited from this law, particularly in comparison to residents in other jurisdictions that do not have these ordinances or similar protections. In Santa Ana, families do not have to worry about rent increases while dealing with the country's inflation which has increased food prices and basic necessities. These laws have also awakened the civic participation of many families throughout the City. It has motivated them to be more present in the decisions that affect Santa Ana families. Santa Ana residents all over the City are pleased that the City Council and the staff listened and took action on the housing situation in the City, prioritized the need of the community, and honored that housing is a human right."- Araceli Robles, Latino Health Access
Resource spotlight – Latino Health Access
At Latino Health Access (LHA), tenant counselors provide various services to mitigate housing instability in Orange County. Following LHA's promotor model, tenant counselors use a holistic approach to service delivery with community residents, understanding the multiple factors that can impact housing instability in families.
Specifically, tenant counselors may be able to assist with the following:
Application support to access rental assistance funds.
Referral to legal services regarding unjust and illegal evictions and threats.
Communication support to request reasonable accommodations and housing repairs.
Navigation and referrals to programs such as Medi-Cal enrollment, food pantries or food delivery, and connections to mental health services, among other services.
Serving our residents
City staff serves the public on a daily basis by responding to telephone and email inquiries about the Rent Stabilization and Just Cause Eviction Ordinance and general landlord/tenant issues. Since the inception of the Rent Stabilization Program in November 2021, staff members have spoken with over 2,000 individuals. Persons contacting the City include landlords, tenants, real estate brokers, prospective tenants and prospective property owners. The most common topics of concern were evictions and allowable rent increases.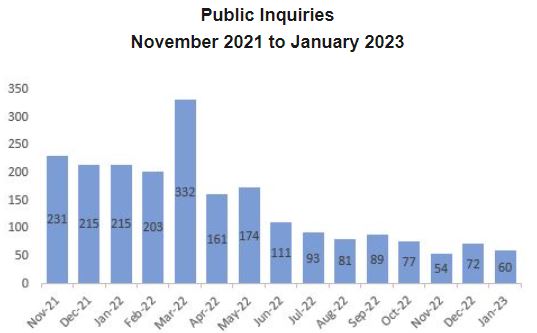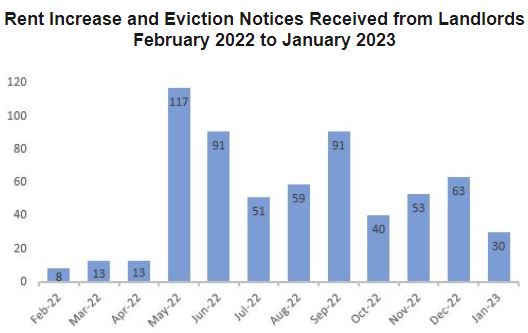 Know your rights
If you believe the owner or property manager for your rental unit or mobilehome may not be in compliance with the Ordinance, or you need assistance interpreting the Ordinance, please reach out to one of the City's community partners:
Fair Housing Council of Orange County
2021 E. 4th Street, Suite 122
Santa Ana, CA 92705
Phone: 714-569-0823 Option 4
Public Law Center
601 Civic Center Drive West
Santa Ana, CA 92701
Phone: 714-541-1010 x 303
Community Legal Aid SoCal
2101 North Tustin Avenue
Santa Ana, CA 92705
Phone: 714-571-5200
Latino Health Access
450 W 4th Street
Santa Ana, CA 92701
Phone: 714-542-7792
Please be advised, the City does not recommend or endorse any particular law firm or agency, but leaves it up to tenants to determine their best course of action and chosen representation, if necessary.
Contact us:
20 Civic Center Plaza
Santa Ana, CA 92702
Email: rso@santa-ana.org
Tel: (714) 667-2209
Fax: (714) 547-5411
Quick links:
If you have any difficulty connecting with the links in this Newsletter, enter the following website address into an internet browser to explore the City's website – www.santa-ana.org/renter-protections/.