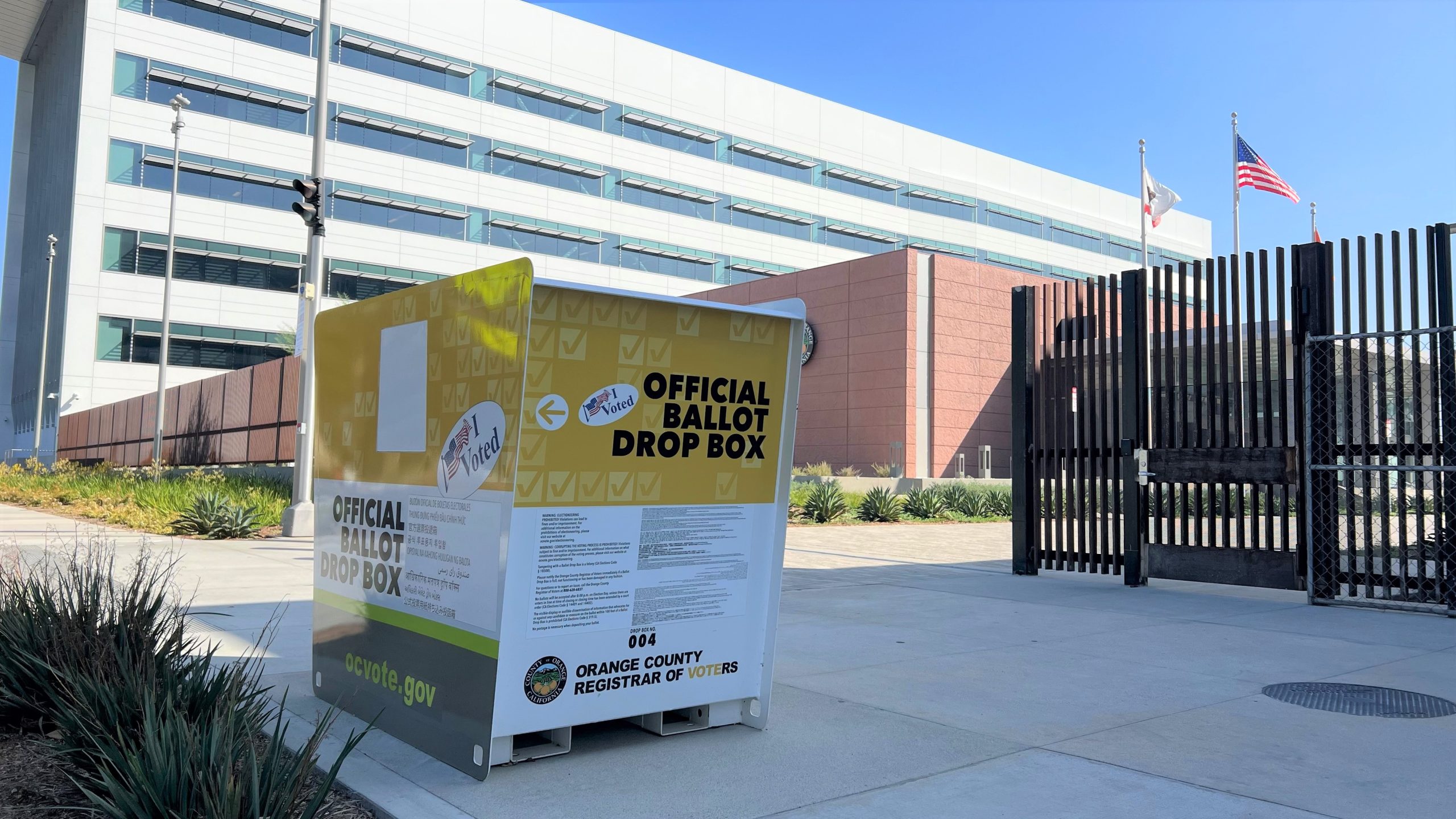 The following persons have been nominated for the offices designated below to be filled at the General Municipal Election to be held in the City of Santa Ana on Tuesday, the 8th of November, 2022:
Candidates for Mayor
Candidates for City Council, Ward 2
Candidates for City Council, Ward 4
Candidates for City Council, Ward 6
The official list of candidates with ballot designations and copies of nomination documents for each nominee are available at www.santa-ana.org/elections.
Also, the following proposed ballot measures were approved by the Santa Ana City Council on June 21, 2022 and August 2, 2022, respectively, and will be placed on the ballot for voter consideration:
MEASURE W: SANTA ANA BUSINESS LICENSE TAX


EQUITY AND FLEXIBLE TAX HOLIDAY MEASURE

Yes
Shall Chapter 21 of the Santa Ana Municipal Code be amended to restructure non-cannabis business license tax rates within the City of Santa Ana to improve tax equity among all business sizes, reflect current best practices, recognize the impact of home-based  businesses and the new "gig" economy, and to provide a flexible tax holiday period for unlicensed, past due, or under-assessed businesses, with the intent to have a revenue-neutral fiscal impact to the City?
 No
| | |
| --- | --- |
| MEASURE X: CHARTER AMENDMENTS | Yes |
| Shall the Santa Ana City Charter be amended to update the Charter by imposing a lifetime ban for the Mayor after 4 terms and a lifetime ban for Councilmembers after completion of 3 terms, requiring approval of 2/3 of the City Council to adopt a budget, expanding the application of the Code of Ethics, utilizing gender neutral language throughout the Charter, changing references to the "Clerk of Council" to "City Clerk" and making other minor updates? |  No |
Copies of Text, Impartial Analysis and Arguments on the proposed measures are available on the City of Santa Ana's website at www.santa-ana.org/elections  and will be included the Voter Information Guide to be provided by the Orange County Registrar of Voters Office.
Remember to vote during the Election Voting Period by Vote-by-Mail from October 10, 2022 through November 8, 2022.  In addition, select Vote Centers will be open for 10 to 3 days until Election Day. For additional election details, please visit https://ocvote.gov/voting/current-election-info. Register to vote by October 24, 2022. Verify your voter registration at https://ocvote.gov/registration.
View and download the notice document in other languages