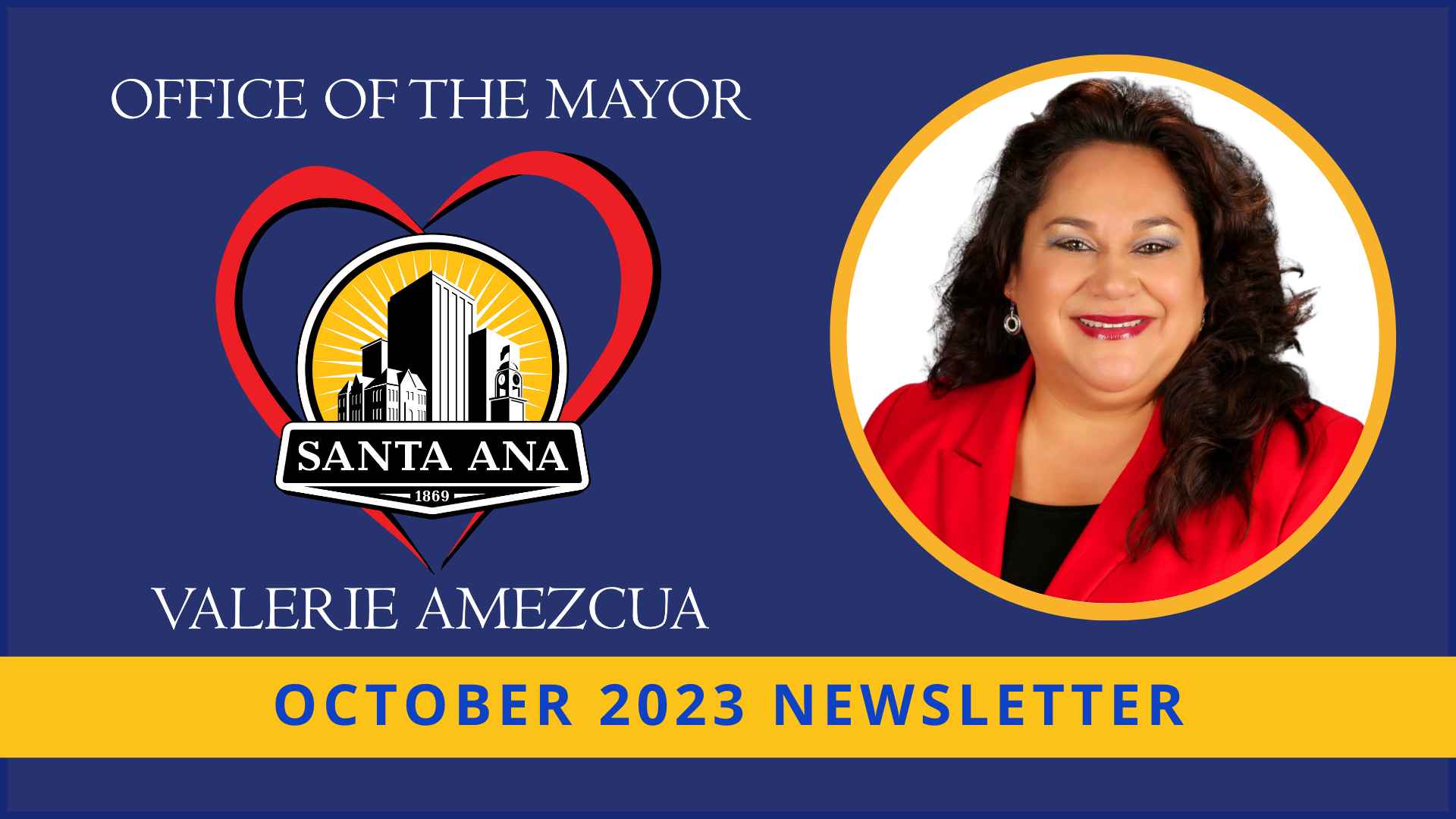 Official newsletter of Santa Ana Mayor Valerie Amezcua.
Keeping the community informed about local events, City news, and resources.
Dear Community,
September was another memorable month in Santa Ana. I enjoyed attending the NHBWA's Tacos en Tacones event, Santa Ana's first International Older Adults Celebration, and my monthly Coffee with the Mayor in West Floral Park, to name a few unforgettable moments. On September 16, our city celebrated the return of the Fiestas Patrias parade for the first time since 2019, and I thoroughly enjoyed being out amongst the community at these beloved events.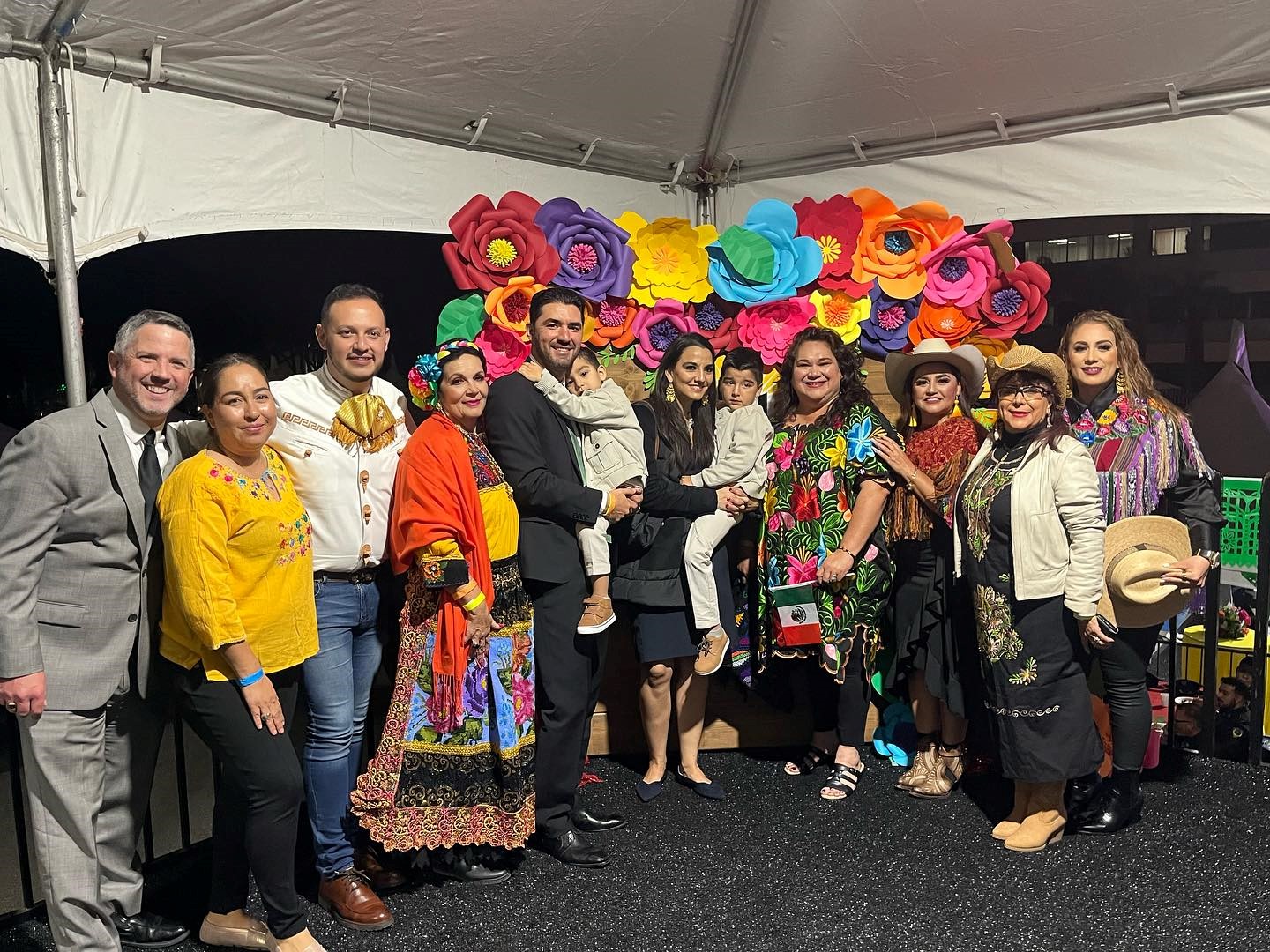 I also had the honor to welcome back Dr. Manuel Gálvez Sánchez, the mayor of Sahuayo Michoacán, Mexico, and his wife, two children, three Sahuayo City Council members, and representatives of their city. Our Sister City delegation, interested in promoting international communication and understanding through exchanges of people, ideas, and culture, partook in meetings and tours at our police headquarters, a local fire station, and the City's executive management team. They also participated in the city's Grito ceremony and rode in the Fiesta Patrias parade.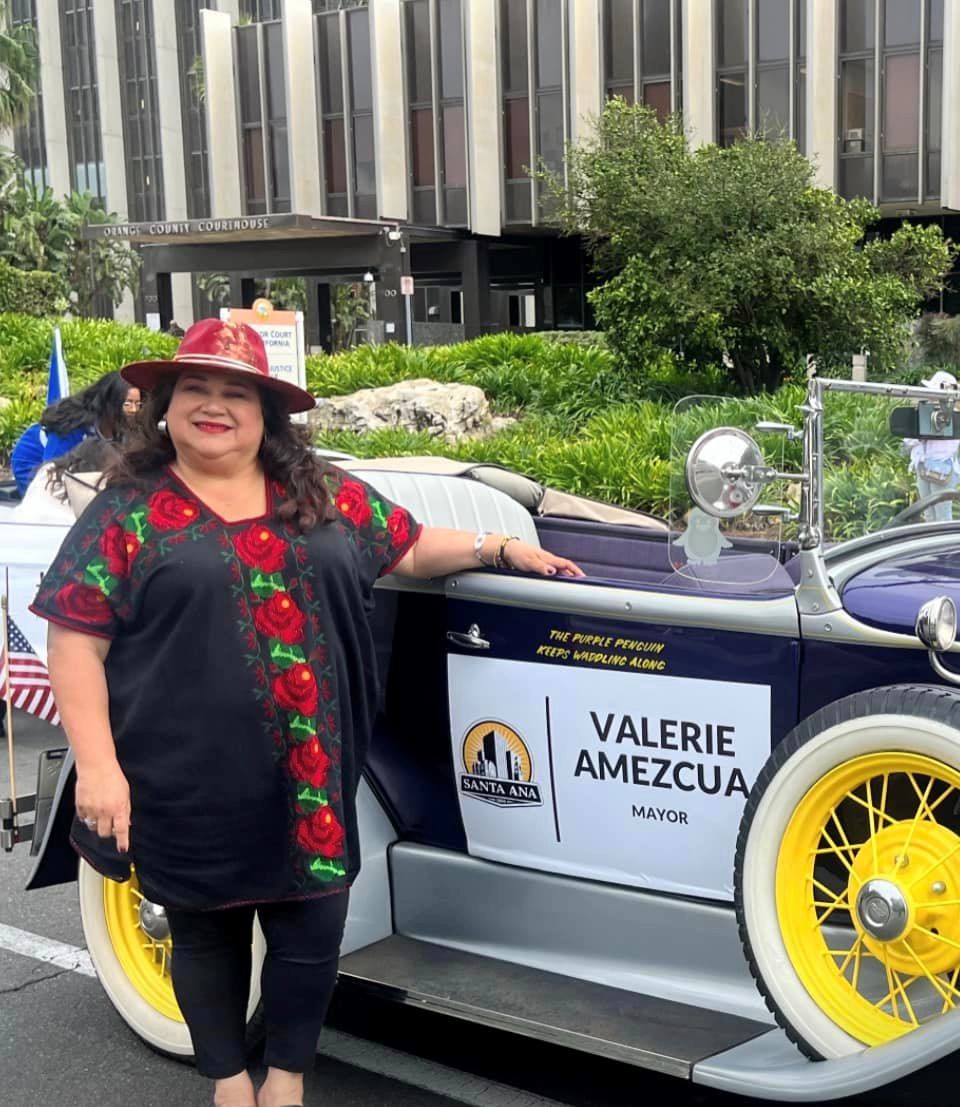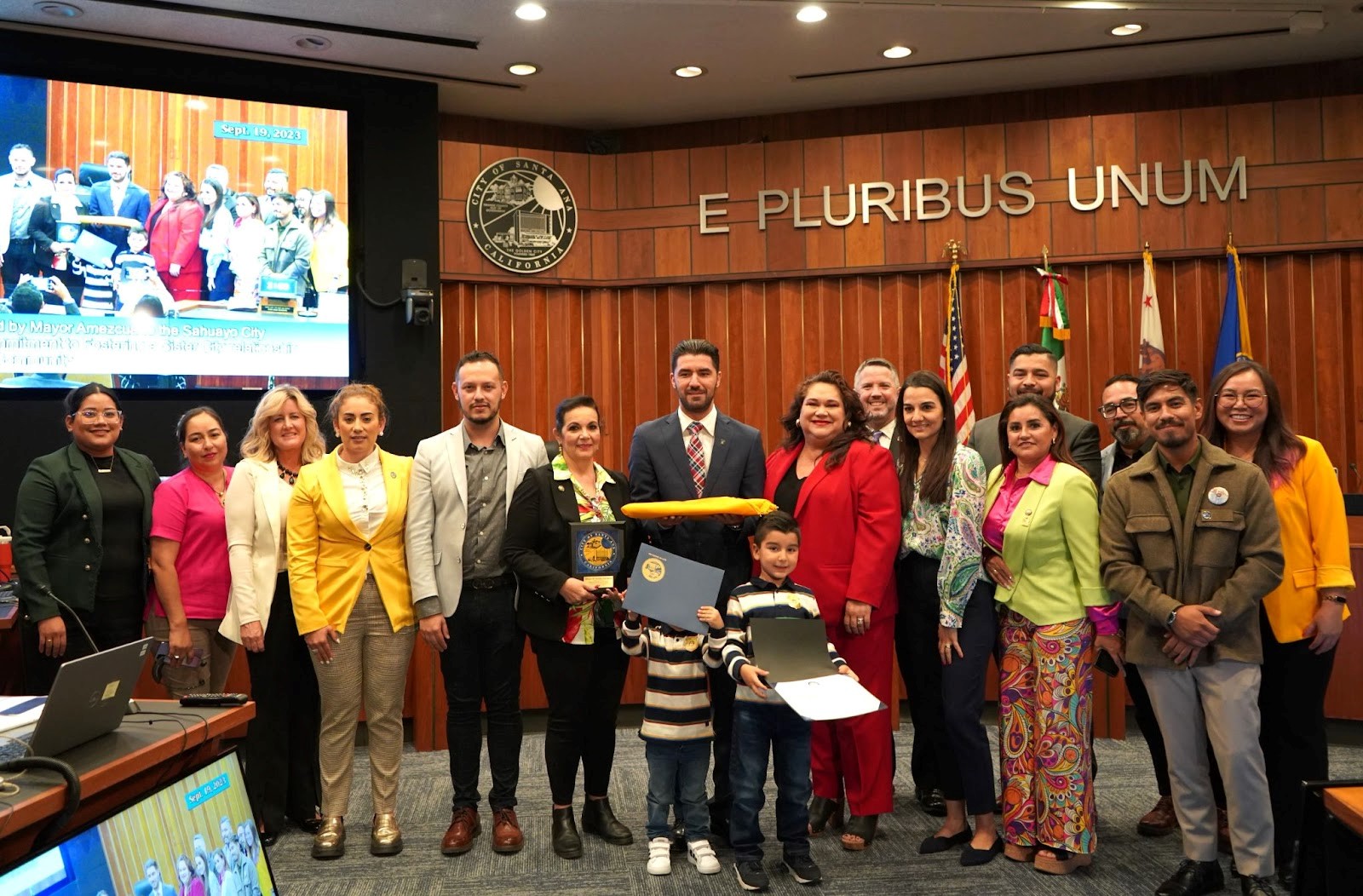 The Sahuayo delegation wrapped up their visit by joining us at the September 19 City Council meeting. I presented a Santa Ana City Tile and City Flag to them for their commitment to fostering a sister city relationship with the Santa Ana community.
Moving into October, one of the best parts about fall is participating in the great activities around this time of year. The return of Santa Ana Birch Park Movie Series, Boo at the Zoo, and 2nd annual Mid-Autumn Festival – each event is the perfect opportunity to come together with our community and create lasting memories with family and friends!
I trust you have enjoyed these past few weeks as thoroughly as I have, and anticipate even more in the near future. As always, thank you for subscribing and reading my newsletter so that you can learn more about what is happening in our wonderful City.
Sincerely,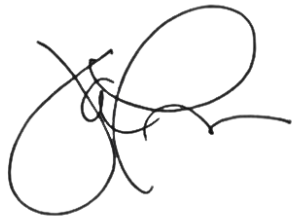 Mayor Valerie Amezcua
Email: vamezcua@santa-ana.org
---
Mayor in the News
Gov. Newsom's homeless advisor visits shelter in Santa Ana
Kaka, along with Mayor Valerie Amezcua and other city and state staff … "That's what the city of Santa Ana is doing in partnership with Illumination Foundation,…
Fairhaven Memorial Park remembers 9/11 first responders…
Santa Ana Mayor Valerie Amezcua talks about her recent experience visiting the 9/11 memorial in New York City as she reads "9/11 Remembered" during the Walk to…
California revokes approval of proposed needle-exchange program in Santa Ana
'Take it somewhere else," Santa Ana Mayor Valerie Amezcua said in an interview. "My biggest fear is that one of our children picks up a needle, a used…'
---
City Hall
Upcoming Holiday and Closed Friday schedule: (City Hall non-essential offices are closed on alternating Fridays throughout the year):
Friday, October 13, 2023 – City Hall closed
Friday, October 27, 2023 – City Hall closed
The next City Council meeting will be held on Tuesday, October 17, at 5 p.m. at Santa Ana Council Chamber, 22 Civic Center Plaza, Santa Ana. Official City meetings are open to the public and I encourage you to participate. Council agendas and minutes may be accessed here.
---
City resources
City Hall main line

Code Enforcement

Emergency Water Services

Graffiti Hotline

mySantaAna app

Report various issues: (714) 647-6900

Public Works dispatch (street sweeping, trees)

Homeless Services

SMART program for non-emergency homeless-related issues
(714) 242-3706

The city will offer down payment assistance loans to first-time home buyers to aid in the purchase of a home within the City of Santa Ana.

Employment Opportunities
Have you downloaded the mySantaAna app?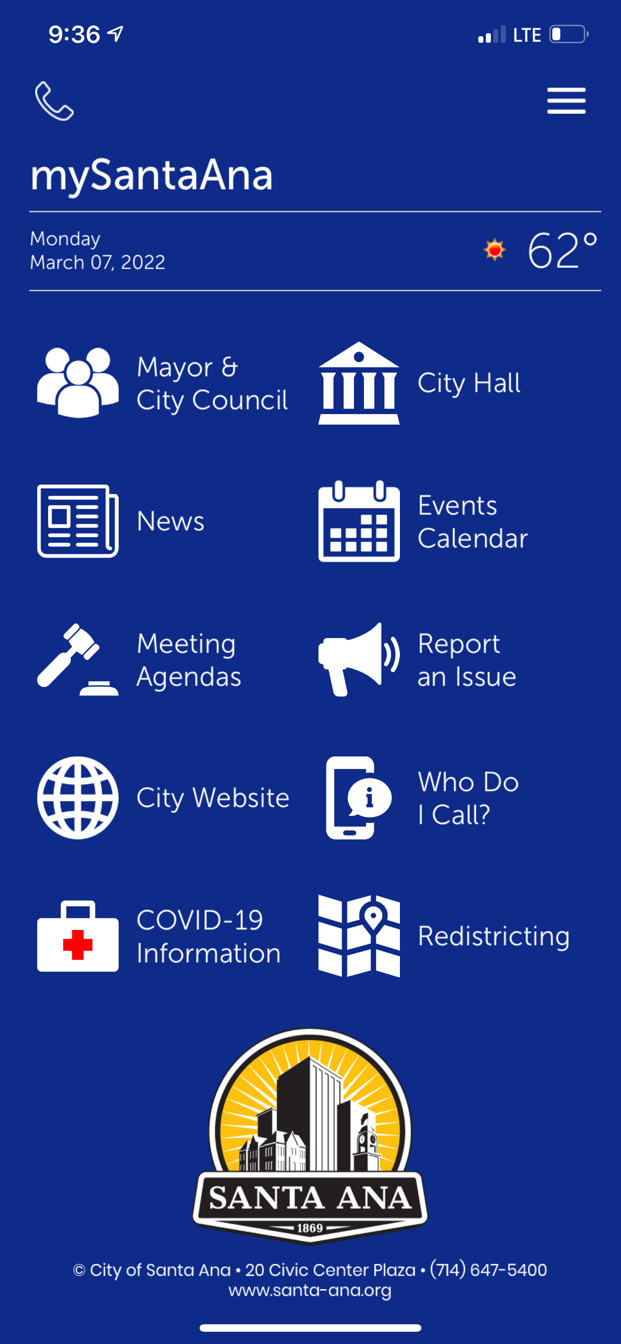 Report issues like:
illegal dumping, graffiti removal
homeless encampments
trash and recycling missed pickups
park issues
potholes
and more!
Community Resources
Homelessness support for families and children.

Provides assistance with housing placement.

Free Drive Through Food Pantry

Revive Santa Ana Business Program

Open positions available at Irvine locations.

Provides and ships nutritious, farm fresh produce to communities who need it most.

Homelessness support for families and children.

LIHEAP is a federally funded program that helps low-income households pay for heating or cooling in their homes.
---
City Council Meetings Highlights
Highlights of the September City Council meeting:
Presented a City Tile and City flag to Dr. Manuel Gálvez Sánchez, the mayor of Sahuayo and the Sahuayo City Council for their commitment to fostering a sister city relationship with the Santa Ana community.
Awarded a $540,000 construction contract to Hardy & Harper, Inc. for traffic calming projects (speed cushions, wheelchair ramps, crosswalks, etc.) in five locations.
Approved an agreement with ELS Architecture and Urban Design for architectural design services of the Memorial Park and aquatics facility renovation.
Awarded a $3.3 million construction contract to Legion Contractors, Inc. for the Standard-McFadden Park Project.
Approved a cooperative cost reimbursement agreement with the City of Garden Grove and awarded a $1.6 million construction contract to R.J. Noble Company for the Westminster Avenue Rehabilitation Project from Newhope Street to Harbor Boulevard
---
Community Spotlights
Non-profit Spotlight: Habitat for Humanity of Orange County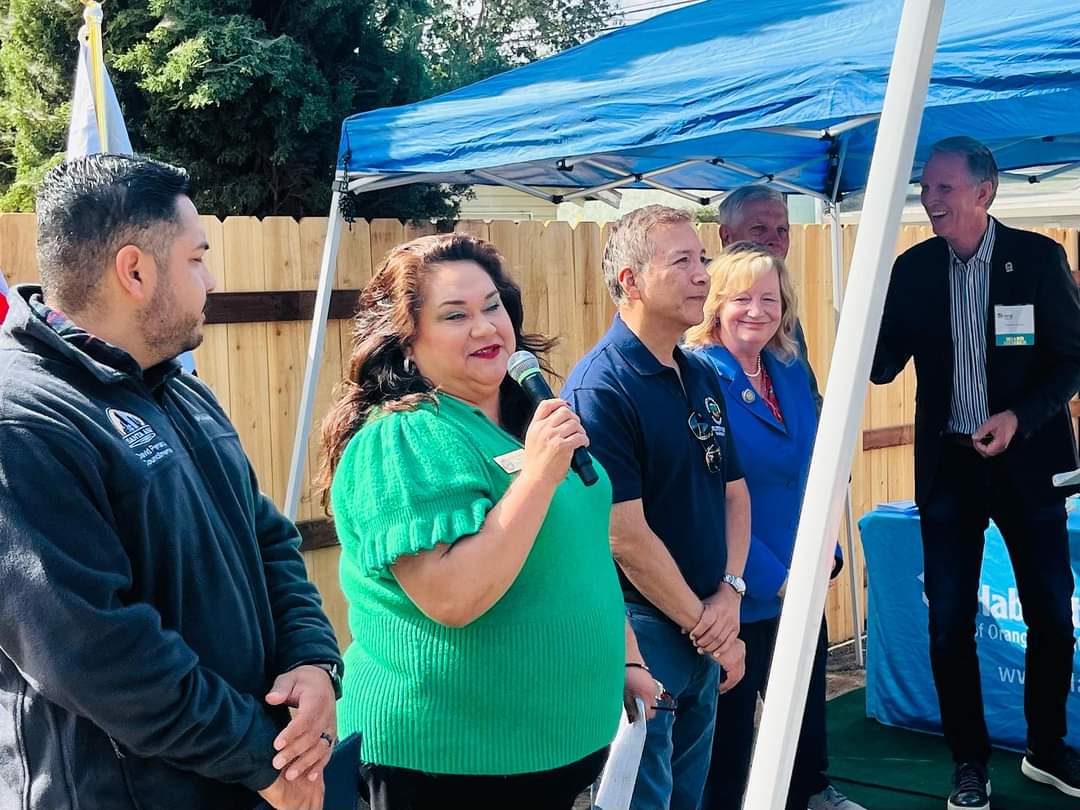 Habitat for Humanity of Orange County changes lives by bringing people together to create affordable homes, community and hope. I recently joined Habitat for the ribbon cutting of two new houses on North Lacy Street in Santa Ana that will give two deserving families a place to call home.
Habitat for Humanity of Orange County
---
Small business spotlight
La Super Birria, 1041 W. First St., Santa Ana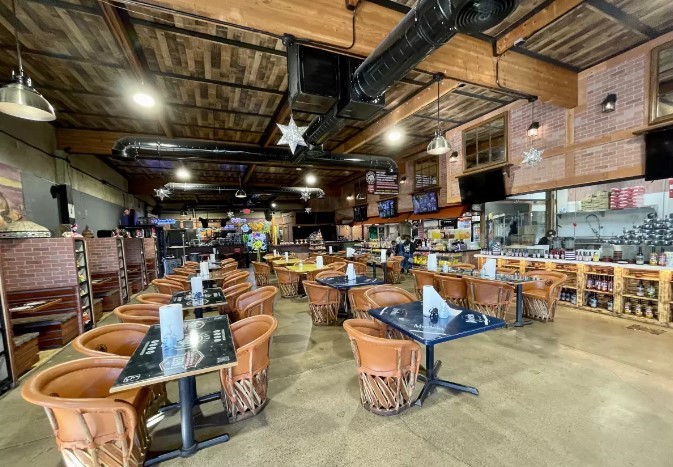 I  love supporting local Santa Ana businesses! Owners Rosie and Edgar Navarrete are not only welcoming but have a delicious menu that includes everything birria-related. Try the birria ramen!
---
City News and Recognitions
Rove breaks ground on first charging center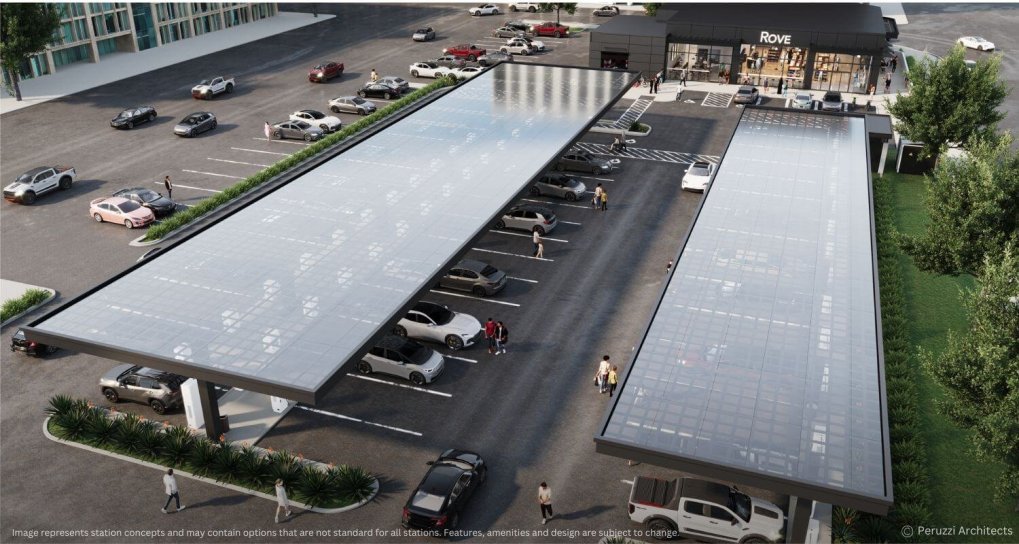 Once again, Santa Ana is leading the way in alternative transportation! Electric vehicle charging company Rove broke ground today at 1008 E. 17th St. on its first of 20 public charging centers planned for Southern California. Rove's full-service charging center will feature 40 DC fast chargers capable of charging any electric vehicle in as little as 20 minutes. While drivers wait for their charge to complete, they can enjoy onsite amenities that include a 5,000-square-foot Gelson's market, an eco-friendly car wash, restrooms, a lounge and wi-fi. The charging center is expected to open next year (see the rendering above of how it will look when finished.)
I'm proud that Rove chose Santa Ana for its very first location in Southern California. Welcome to the Golden City!
---
Street Lighting Master Plan shines light on safety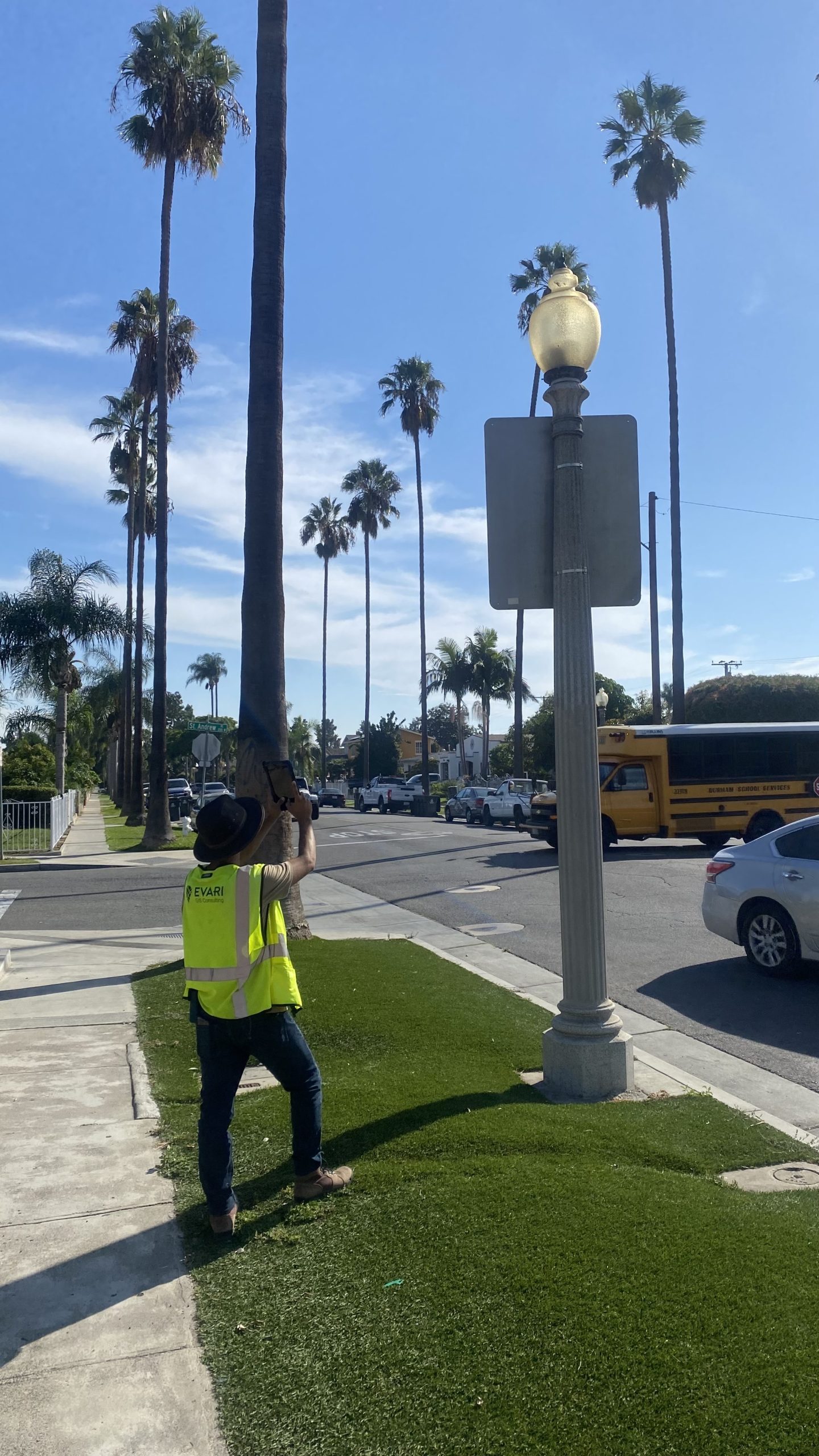 The City of Santa Ana Public Works Agency is developing the first Citywide Street Lighting Master Plan. The purpose of this plan is to improve lighting throughout the city for better visibility and safety on our streets and sidewalks.
As part of the scope of the project to develop the master plan, Evari GIS Consulting, Inc. is currently conducting a field inventory of all the existing streetlights in Santa Ana.  You may see the Evari staff taking pictures and measurements of all the lights on roadways and alleys, within the Public Right of Way. These workers drive vehicles identifiable with the Evari name. Should you have questions about the street light assessment being conducted, please call the Public Works street lighting team at (714) 647-5046.
---
Save the Date and Join Me
Coffee with the Mayor – October 7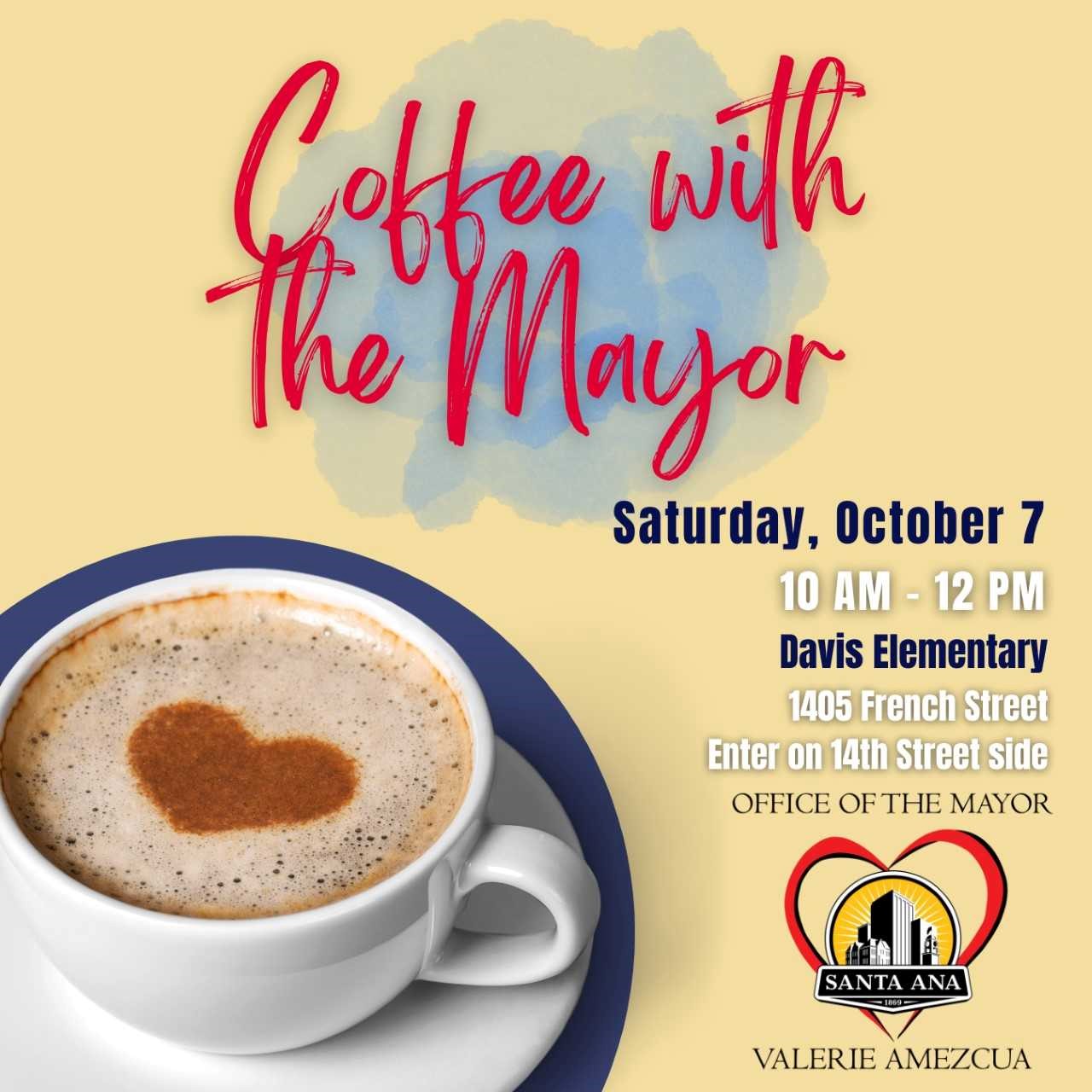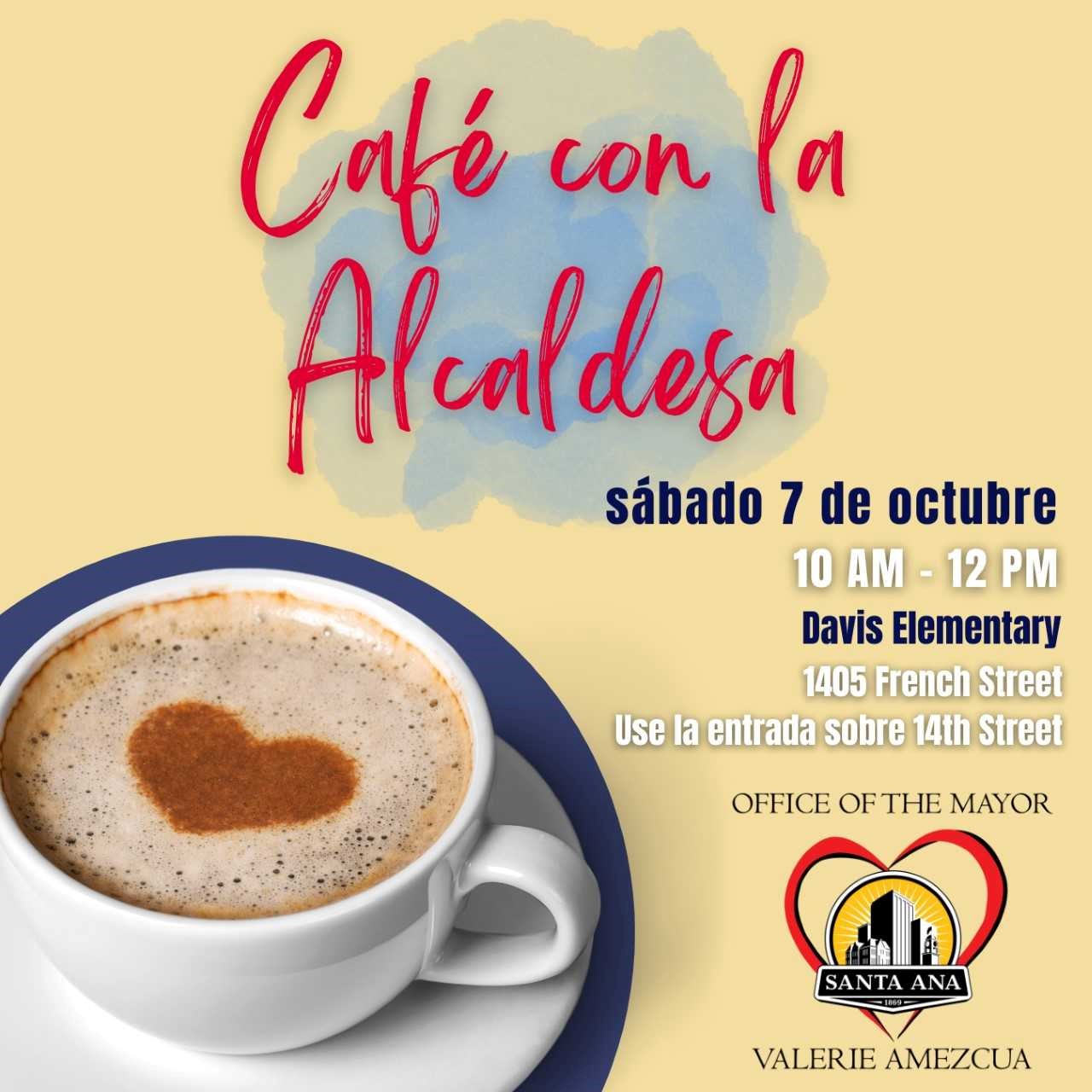 10 a.m. – 12 p.m.
Davis Elementary, 1405 French Street – Enter on 14th Street side.
---
Coffee with the Mayor – October 28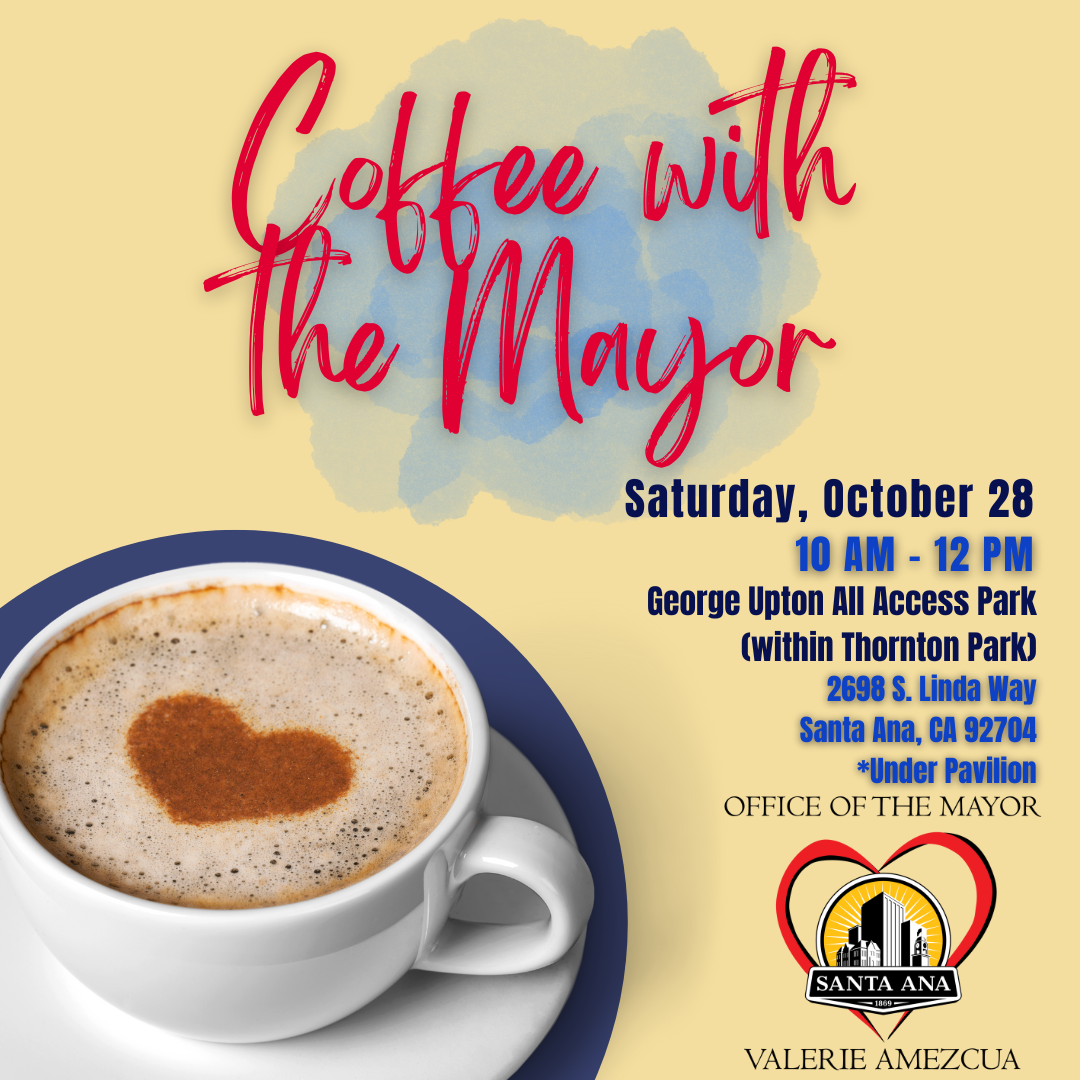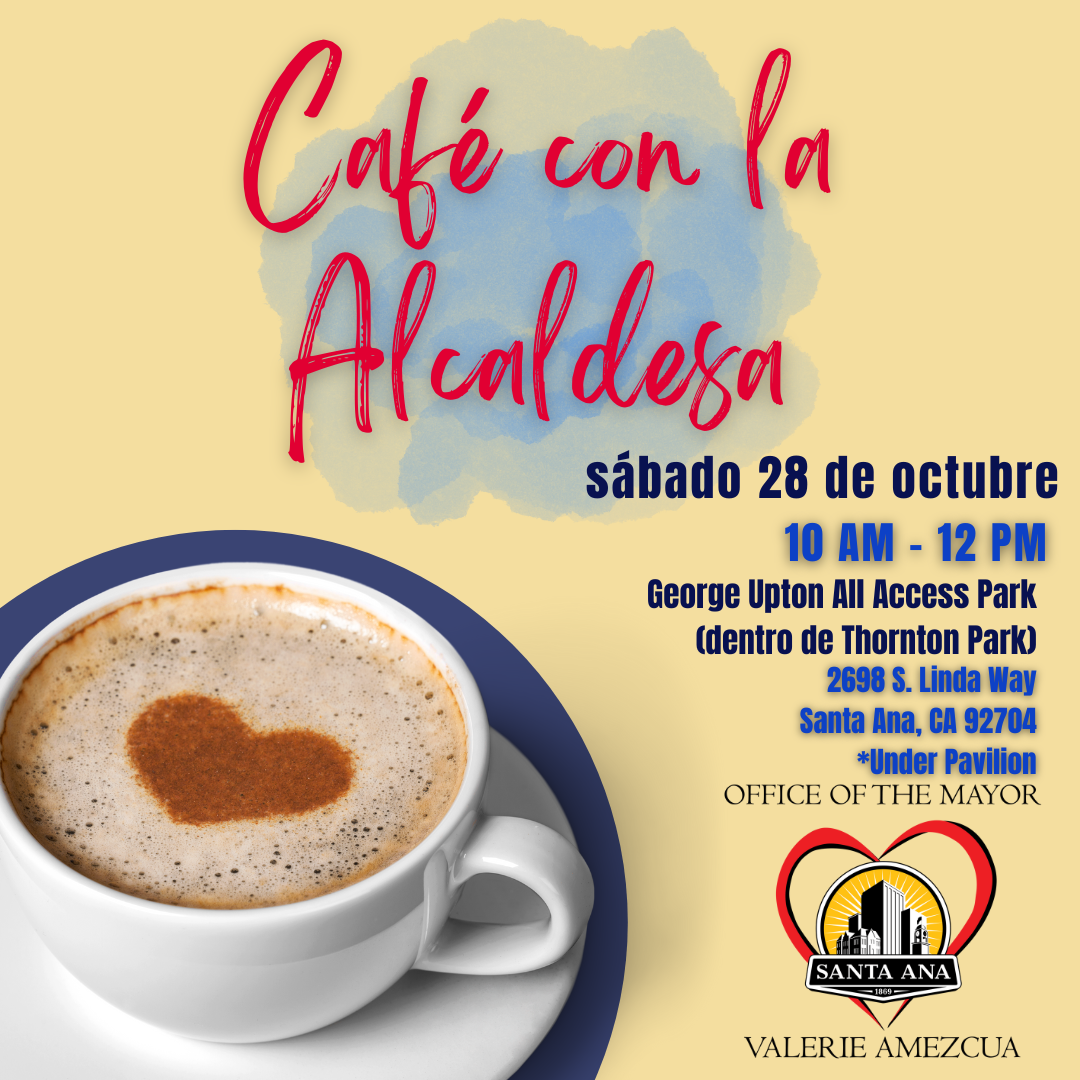 10 a.m. – 12 p.m.
George Upton All Access Park (within Thornton Park), 2698 S. Linda Way – (*under Pavilion)
---
InfluenceHER Girls Summit – November 4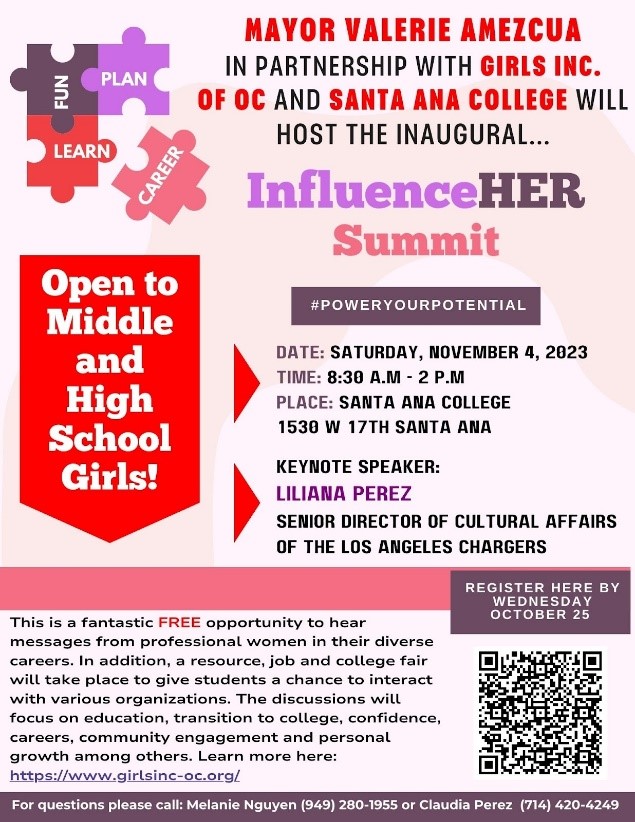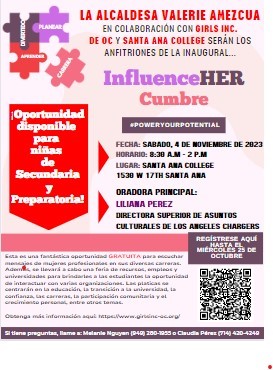 On behalf of Santa Ana Mayor Valerie Amezcua and Girl's Inc. of Orange County, we are excited to share with you about our upcoming Girls Conference this fall. Our InfluenceHER Summit will bring 200 girls, in middle through high school, together for a day of inspiration, learning, education, and fun all at the same time.
Saturday, November 4
8:30 a.m. – 2 p.m.
Santa Ana College, 1530 W. 17th St.
---
Upcoming Community Events
The Santa Ana Birch Park Movie Series – Thursdays in October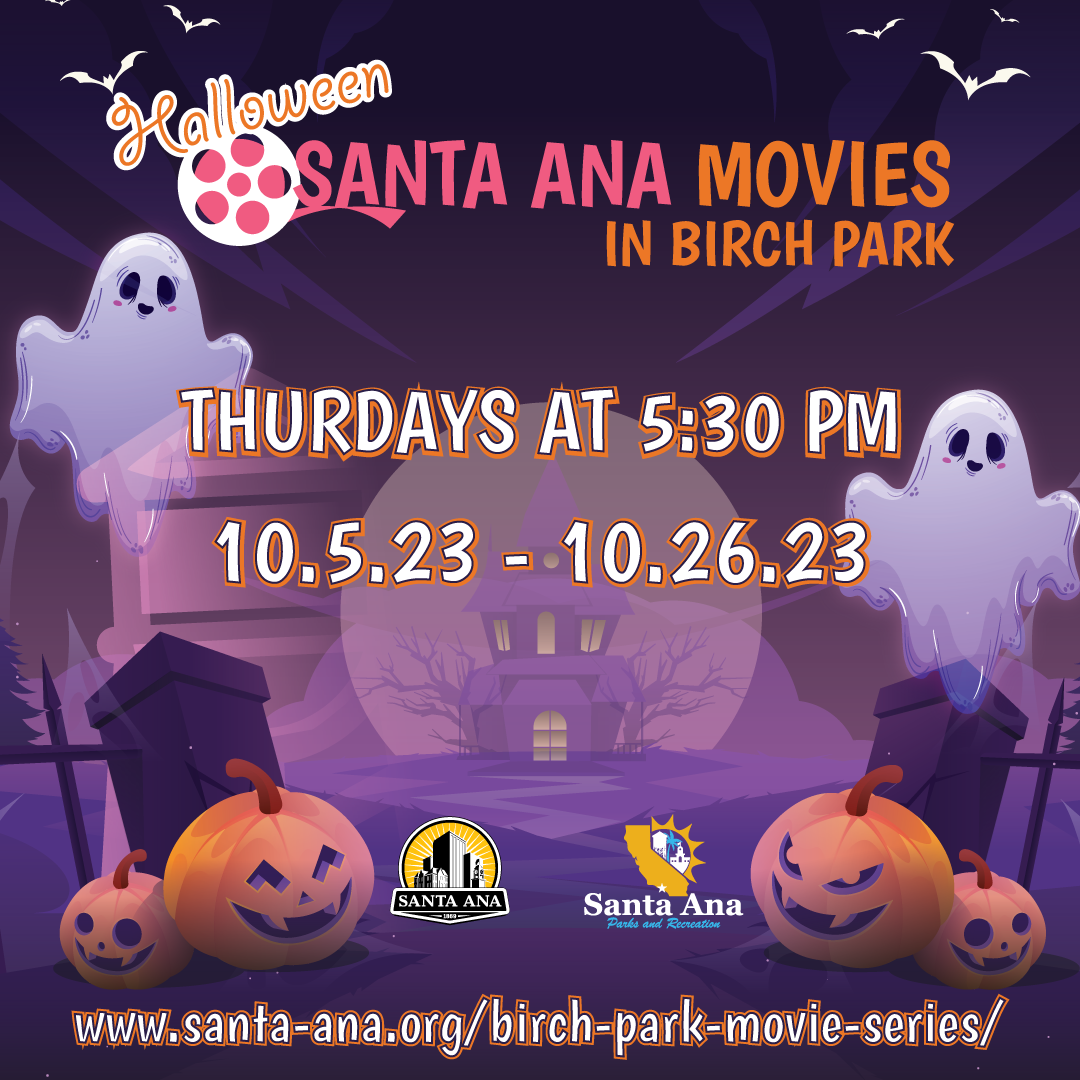 The Santa Ana Birch Park Movie Series will begin on October 5th. Get ready to enjoy classic films every Thursday in October with themed activities and family-friendly fun. Movie screenings and concession booths will be coordinated in partnership with The Frida Cinema. Doors open at 5:30 p.m. with movies scheduled to begin promptly after sunset.
Thursdays in October
5:30-9:30 p.m.
Birch Park, 400 W. 3rd St.
---
Mid-Autumn Festival – October 7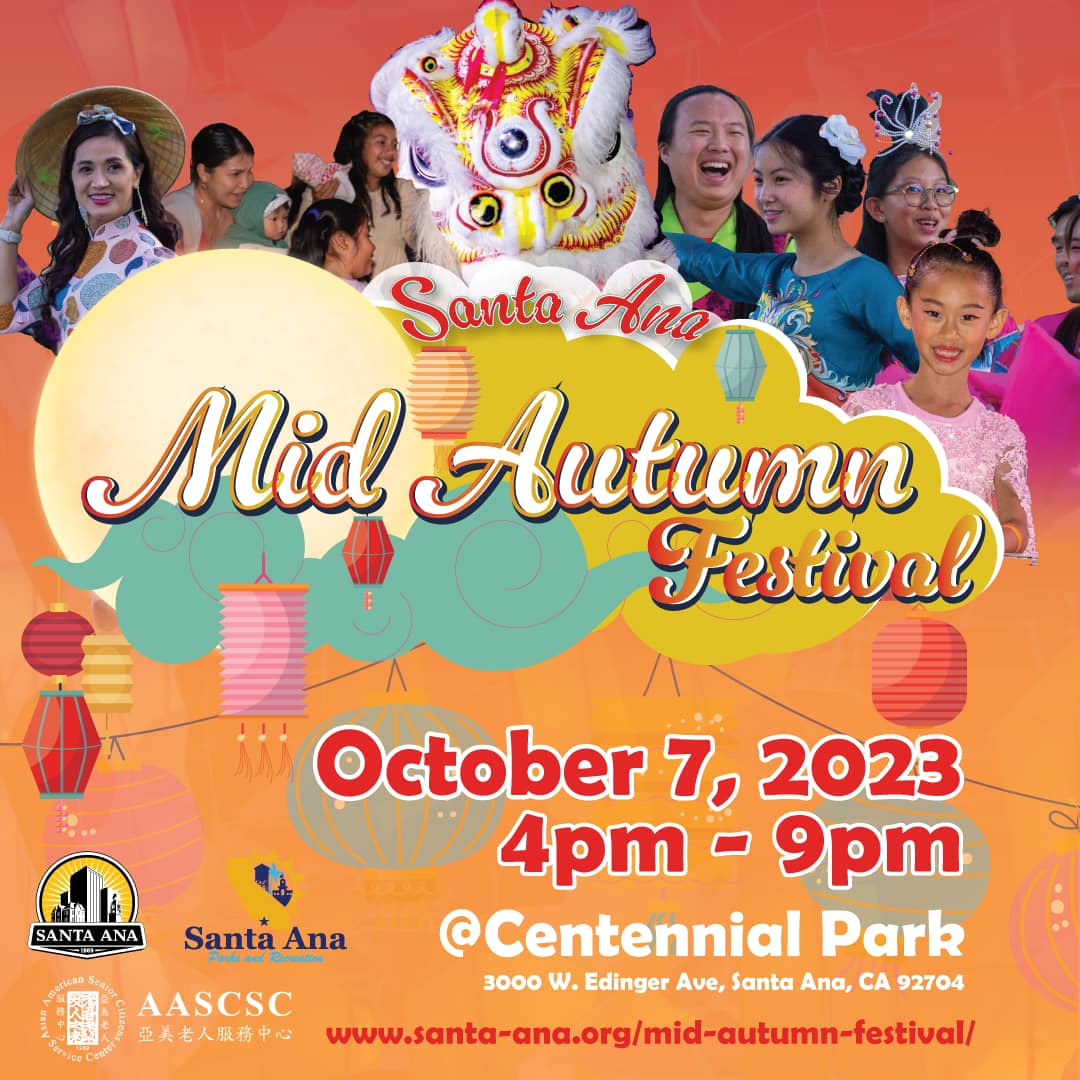 Join the City of Santa Ana at our second annual Mid-Autumn Festival. Also known as the Moon Festival, this free event highlights Asian cultures and the Vietnamese members of our community. Guests can look forward to cultural performances, exhibitors, a kids zone, fashion show, and food vendors. Mooncakes and lanterns will be distributed while supplies last, starting at 5 p.m.
Saturday, Oct. 7
 4-9 p.m.
Centennial Park, 3000 W. Edinger Ave., Santa Ana
---
Santa Ana Pet Vaccine Clinic – Every Saturday and Sunday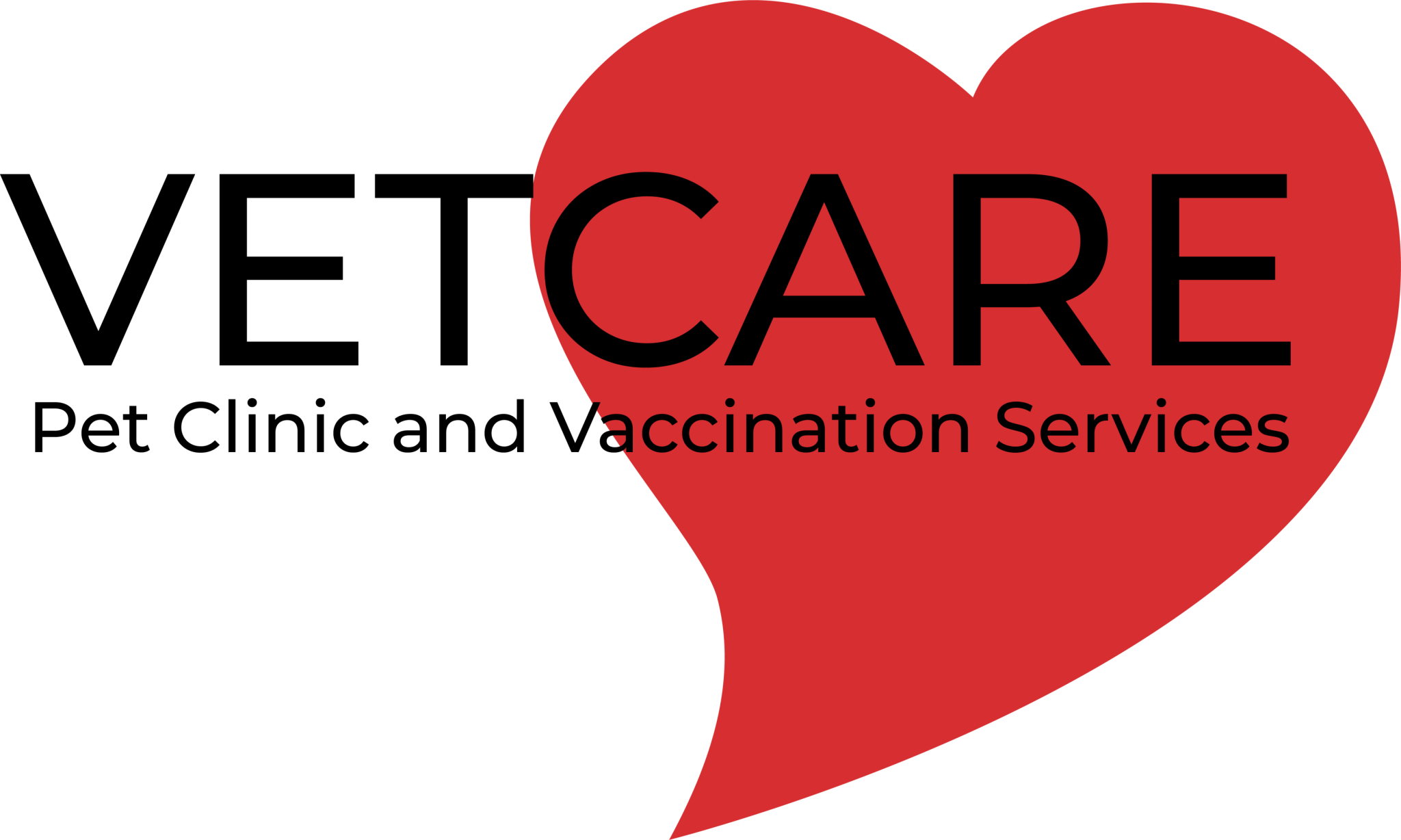 The City of Santa Ana offers low cost vaccinations for all dogs and cats every Saturday and Sunday.
Saturdays
9-11 a.m.
310 N. Birch St.
Sundays
1-2:30 p.m.
310 N. Birch St.
---
Taste of Santa Ana – October 14

The City of Santa Ana is the presenting sponsor for the Santa Ana Chamber of Commerce's 8th annual Taste of Santa Ana. The event features over 40 local restaurants, craft breweries, wineries, and distilleries, as well as live music, a kids zone, photo booth, lawn games, charity raffle, and more. Businesses who are interested in being a vendor at this event can sign up here. For more information and to purchase tickets, click on the link below.
Saturday, October 14

5-9 p.m.

MainPlace Mall, 2800 N. Main St.
---
Free Resident Day at Santa Ana Zoo – October 15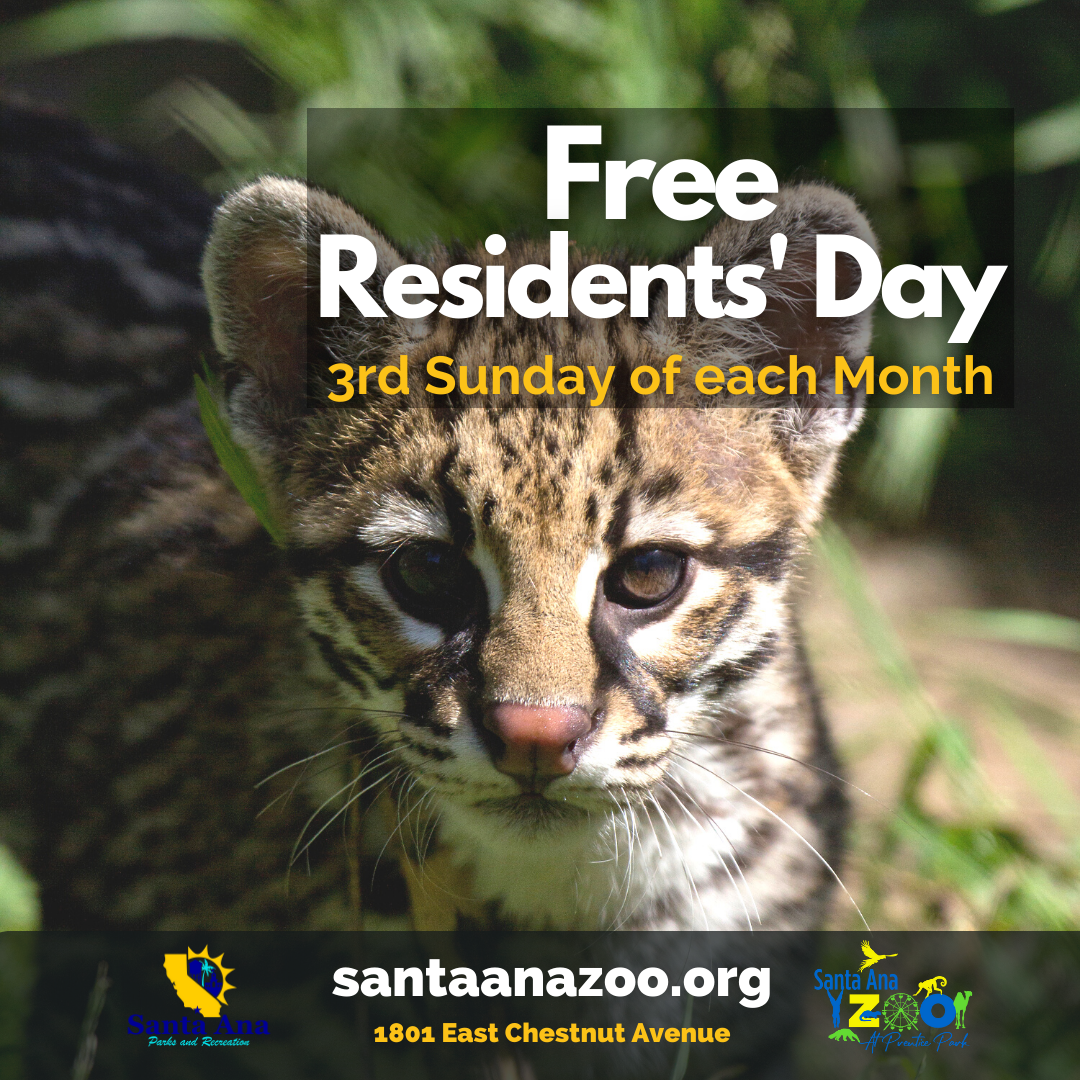 Santa Ana residents receive free admission to the Zoo on the third Sunday of every month. Proof of residency (such as ID or a utility bill) is required.
Sunday, October 15

10 a.m. – 5 p.m. (last admission is at 4 p.m.)

Santa Ana Zoo, 1801 E. Chestnut Ave.
---
SAPD Trunk or Treat – October 19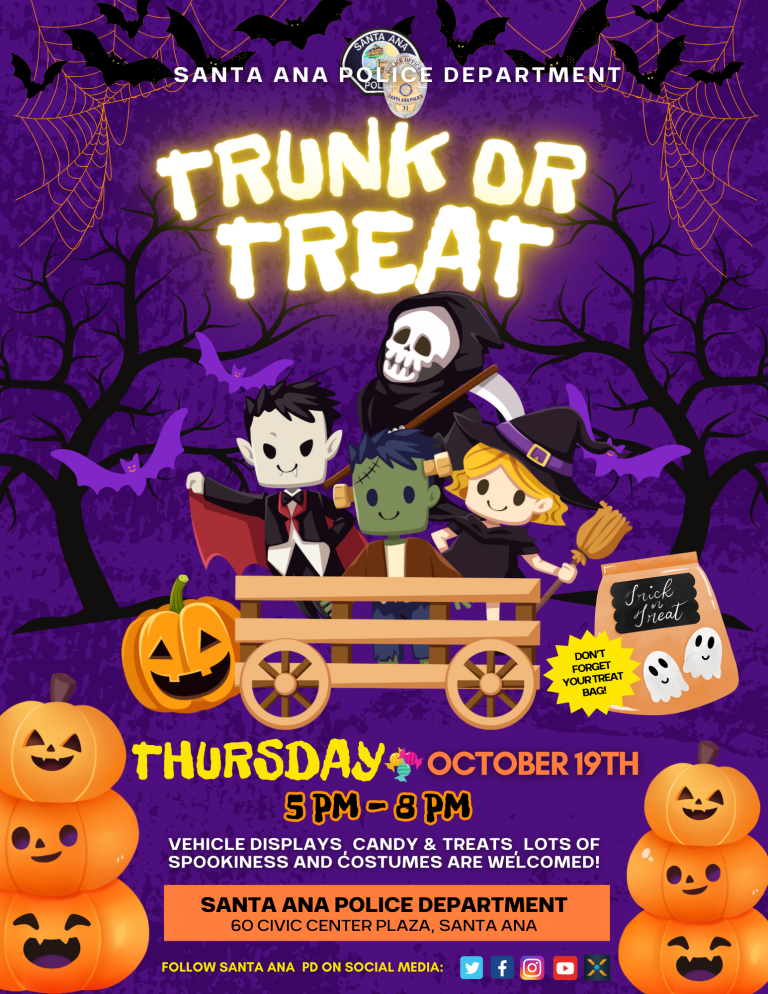 Join us for a Spooky good time with your police department! We will have vehicle displays, candy and treats, and costumes are welcomed!
Thursday, October 19
5-8 p.m.

Santa Ana Police Department, 60 Civic Center Drive
---
Memorial Park Pool Reimagined – October 21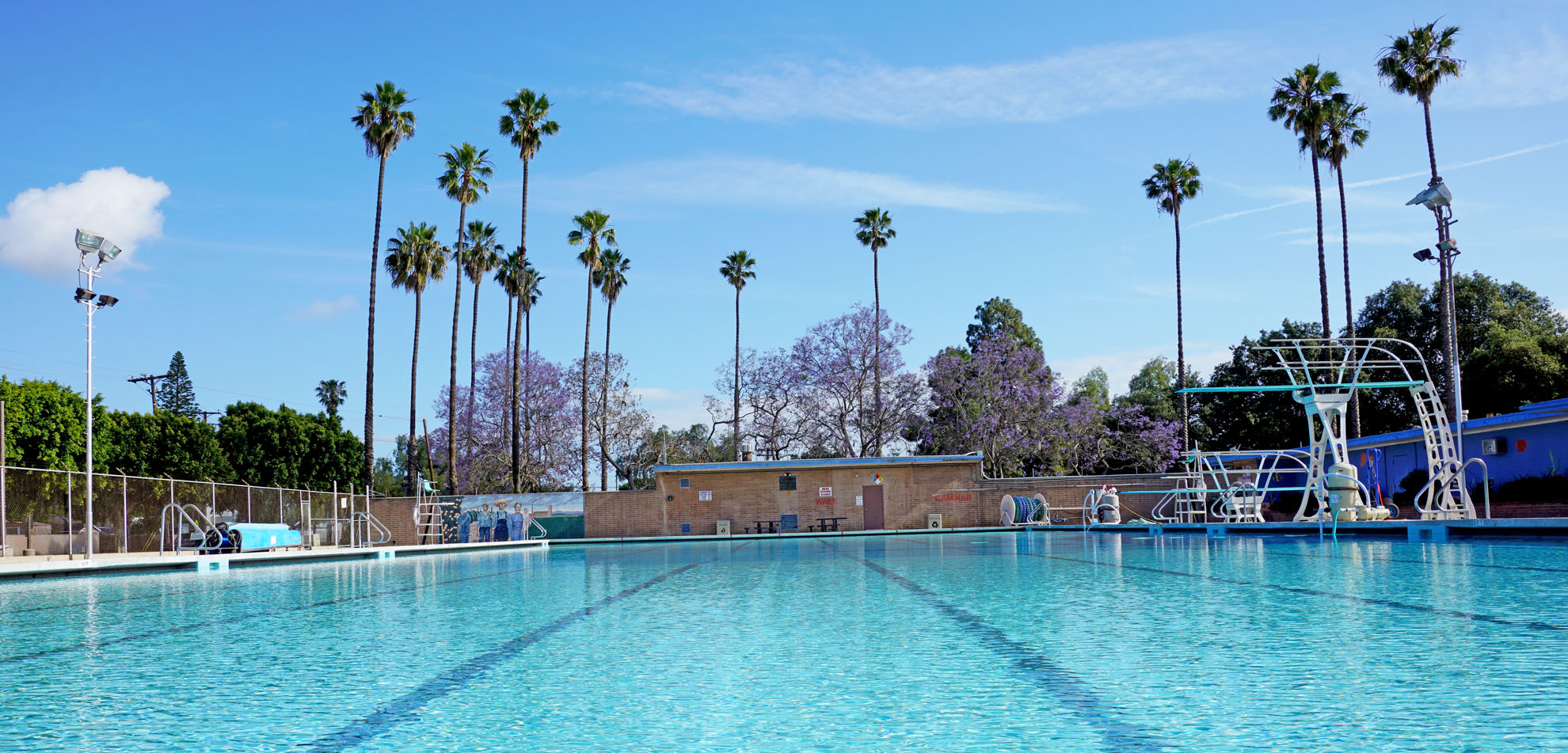 Help us say goodbye to one of our oldest aquatic facilities in Santa Ana, as Memorial Pool is decommissioned for an imaging project with a new state of the art aquatic facility. Join us for a goodbye celebration with updates from contractor ELS+SWA on the concept designs, open recreation swim, and a pumpkin patch splash. Make sure to R.S.V.P. to save your spot.
Saturday, October 21
12-3 p.m.
2102 S. Flower St.
Learn more on the Memorial Park & Pool Reimagined project
---
Jerome Center: Spooktacular Open House – October 28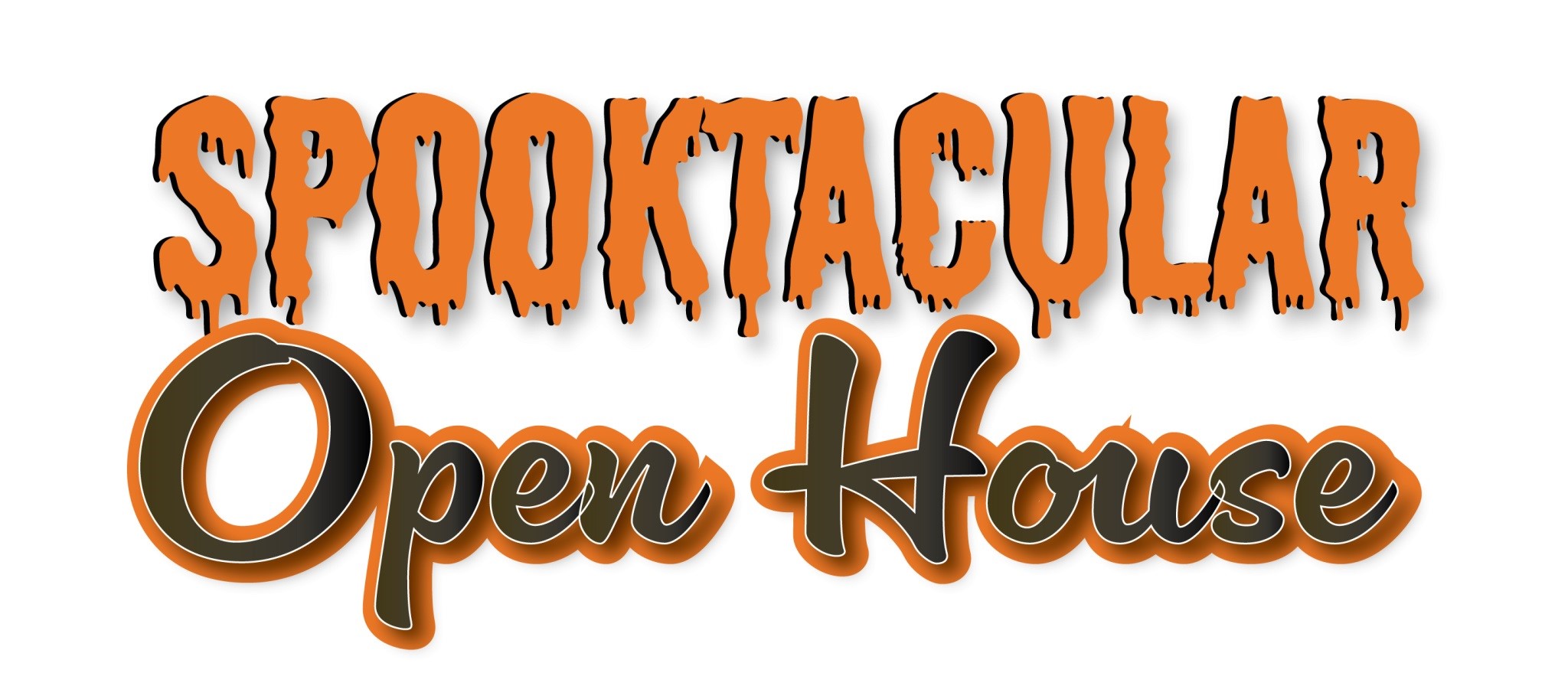 Get ready for a day of thrills during the Jerome Center's Spooktacular Open House! This family-friendly open event will be held at the Jerome Center.  The entire community is invited to join us to play games, learn all about the free classes available, and gain information on local resources. Register here.
Saturday, October

28

2-4 p.m.

Jerome Center, 726 S. Center St.
https://www.santa-ana.org/event/jerome-center-spooktacular-open-house/
---
Mayor on the Move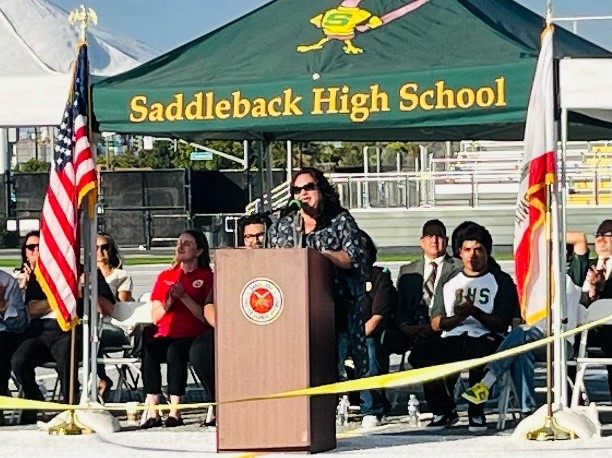 Excited to have spoken at Saddleback H.S. Football Stadium Grand Opening Ceremony!
---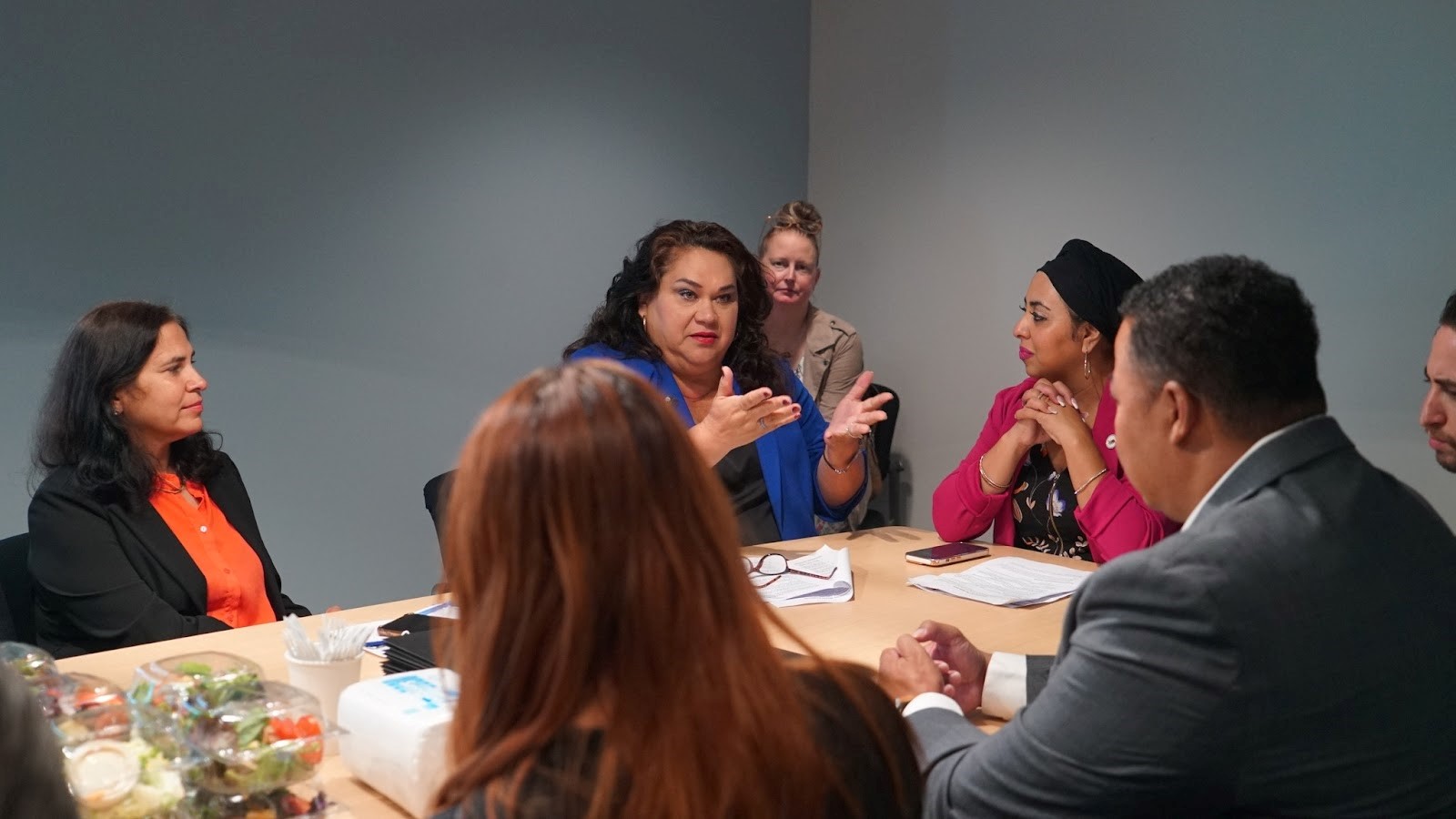 Governor Gavin Newsom's senior advisor on homelessness, Hafsa Kaka, joined me, Councilmember Phil Bacerra and City officials to tour our Homeless Navigation Center.
---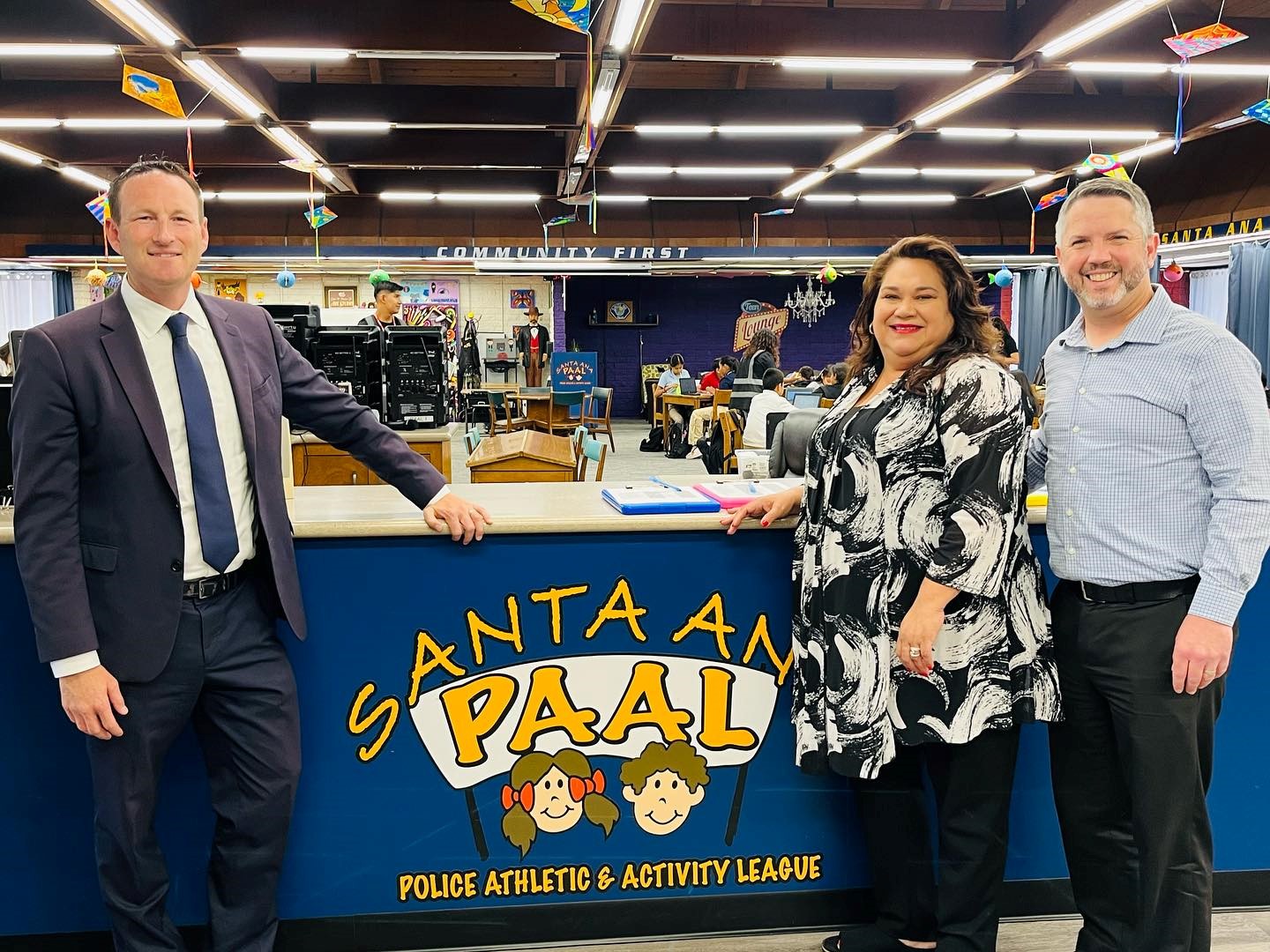 Meeting with Josh Fryday, Chief Service Officer from Governor Newsom's office, along with staff from the California Volunteers office. They wanted to visit the PAAL program in Santa Ana.
---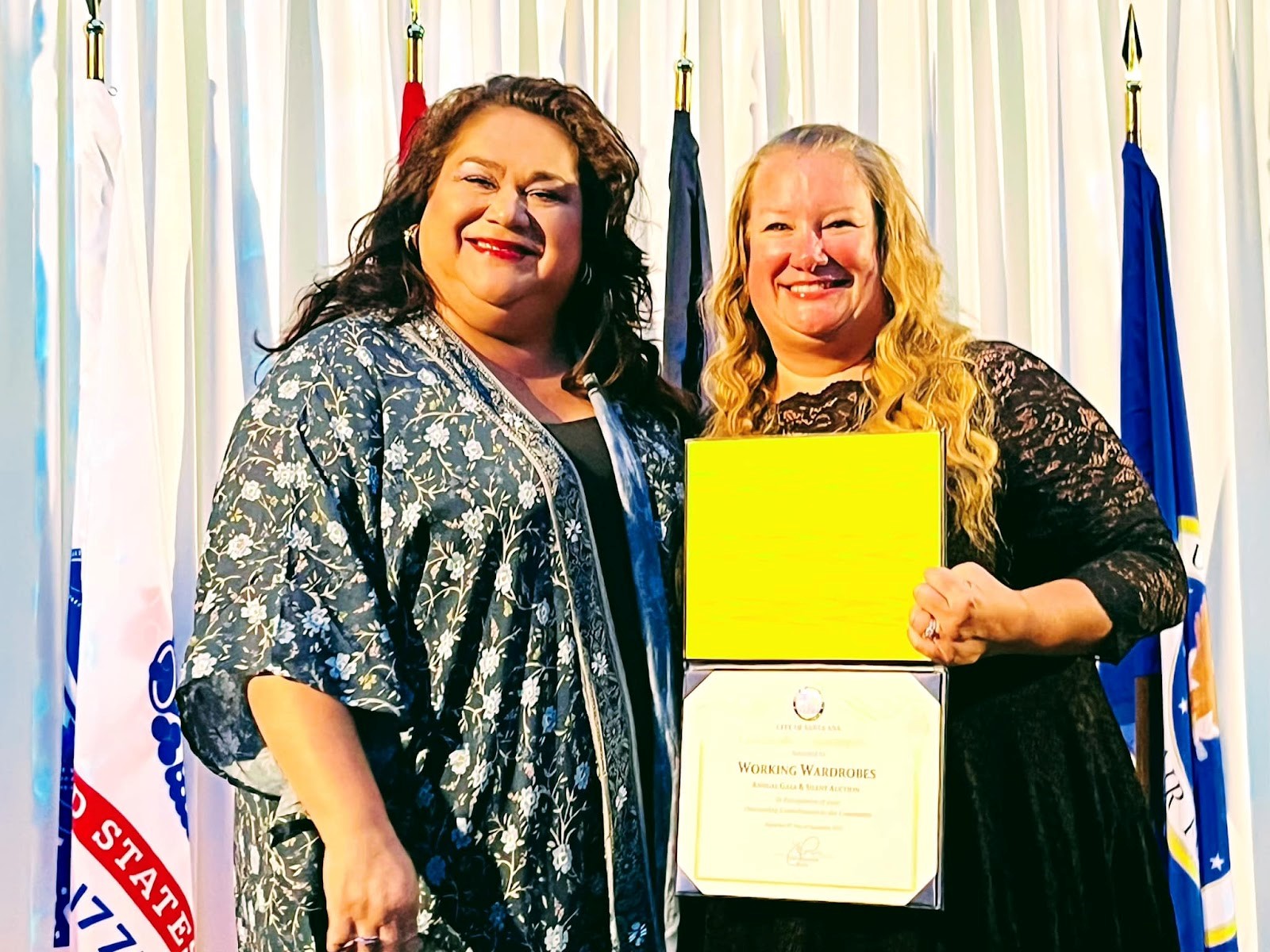 Presenting at the Working Wardrobe annual gala. Thank you for all you do for our community.
---
I was honored to have spoken at the Patriot Day 2,200 Steps event, remembering and paying respects to the brave firefighters who lost their lives on 9/11.
---
Invite me
If you'd like to invite me to attend an event in your neighborhood or in connection with your organization, please feel free to make that request. Use this form to contact me.
For more City news, please follow the City of Santa Ana on Facebook, Twitter and Instagram, and share my newsletter with friends and family.
Share my newsletter with family and friends
---