Heninger Park Neighborhood Association Meeting
6:00pm - 8:00pm
Santa Ana City Hall
20 Civic Center Plaza, Santa Ana, CA 92701
---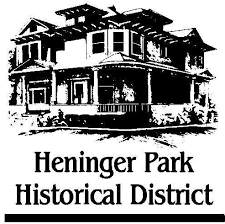 Please Join Us on a Virtual Meeting using GoToWebinar and Register for the Meeting by using this link: https://attendee.gotowebinar.com/register/7616989255625881613
Spanish interpretation will be available by phone for this meeting.
Dial toll-free (669) 900-9128 and enter: 542-334-173#
Agenda
General Information regarding the City's Upcoming Elections, City Budget and Residential and Commercial Evictions by Daniel Soto of the City Manager's Office. For more info on City Elections, visit https://www.santa-ana.org/cc/city-elections.
Environmental Justice in Southeast Santa Ana by Jose Rea and Adolfo Sierra of the Madison Park Neighborhood Association
Important Reminders for our Neighborhood
Historic Resources Commission Meeting is scheduled for Thursday, July 30, 2020, at 4:30 p.m. Visit https://www.santa-ana.org/cc/city-meetings by July 23, 2020 for posted agenda and options to connect to this virtual meeting. Draft Historic Preservation. Element and Implementation will be presented and feedback is welcome.
Historic Preservation Awards 2020 Nominations will be accepted through Friday, August 14, 2020 at 4:00 pm. Visit https://www.santa-ana.org/pb/planning-division/historic-preservation and view Nomination Form here.
City of Santa Ana General Plan Virtual Community Workshops: Friday, July 31 from 6 p.m. to 8 p.m. and Saturday, August 1 from 10 a.m. to 12 p.m. Please register by clicking on https://attendee.gotowebinar.com/rt/8095018428048185357. Please visit https://www.santa-ana.org/general-plan for more information.