News and updates
Sign up to receive important updates on the Rent Stabilization and Just Cause Eviction Ordinance by clicking the link below.
Coming soon – rent stabilization program petitions
Effective November 18, 2022, the Santa Ana City Council adopted an amended Rent Stabilization and Just Cause Eviction Ordinance ("Ordinance") that included a number of changes. Under the amended Ordinance beginning July 1, 2023, a Capital Improvement Petition and Tenant Petition will be available to provide additional opportunities to review and adjust rent levels for landlords and tenants. These petitions build upon the existing Owner Fair Return Petition currently offered by the City.
What are petitions?
Petitions are a request to increase or decrease the maximum allowable rent based on reasons permitted by the Rent Stabilization and Just Cause Eviction Ordinance. The Ordinance allows for rents to be adjusted through the petition process, which is overseen by a Hearing Officer. The process is similar to a Court hearing, but it is more expedient and less formal as it is an administrative process performed and completed through the Rent Stabilization Program and City staff.
What types of petitions are there?
The City currently has an Owner Fair Return Petition, which allows an owner of residential real property or a mobilehome park to petition for a rent increase in excess of the published allowable rent increase in order to obtain a fair and reasonable return on their property, as set forth by the criteria in the Ordinance.
Effective July 1, 2023, a landlord may submit a Capital Improvement Petition requesting a pass-through cost to the tenants to cover certain expenses incurred by the landlord to complete capital improvements for the rental unit.
Effective July 1, 2023, a tenant may submit a Tenant Petition on any one (1) or more of the following grounds:
To request review of a rent increase in excess of the maximum allowed rent increase;
To request a reduction in rent based on decreased housing services;
To request a reduction in rent based on failure of the landlord to maintain a habitable premises, including health, safety, fire, or building code violations;
To contest a capital improvement cost as an unauthorized or excessive pass through; or,
For any other violation of the Ordinance by the landlord.
Who can file a petition?
Any tenant or landlord subject to the Rent Stabilization and Just Cause Eviction Ordinance may file an applicable petition. Tenants or landlords may file the petition themselves or have a representative file it for them. Units not subject to the provisions of the Ordinance may not file a petition.
How do I know if my unit is subject to the Ordinance?
If you rent or own a rental unit in Santa Ana, the infographics below will help you learn more about the rent stabilization and just cause eviction provisions of the Ordinance, and whether they may apply to you.
Rent stabilization Infographic
Just cause eviction infographic  
Resource spotlight – Community Legal Aid SoCal
Community Legal Aid SoCal's Housing Unit provides holistic legal services to low-income community members in Orange County to ensure they have access to safe, affordable housing and remain secure in their homes.
Housing Unit attorneys can assist with:
Eviction Defense
Publicly Subsidized Housing
Substandard Housing
Landlord/Tenant Issues
Housing Discrimination
The Housing Unit offers a virtual Eviction Defense Clinic, providing advice and help with an eviction for qualifying clients. Clinic appointments are made for every Tuesday and Thursday at 9:30 am, 10:15 am, and 1:30 pm.
To apply for assistance from the Housing Unit or register for the Eviction Defense Clinic, please call the Hotline at 800-834-5001 or apply online at 
www.communitylegalsocal.org
.
Serving our residents
City staff serves the public on a daily basis by responding to telephone and email inquiries about the Rent Stabilization and Just Cause Eviction Ordinance and general landlord/tenant issues. Since the inception of the Rent Stabilization Program in November 2021, staff members have spoken with over 2,000 individuals. Persons contacting the City include landlords, tenants, real estate brokers, prospective tenants and prospective property owners. The most common topics of concern are evictions and allowable rent increases.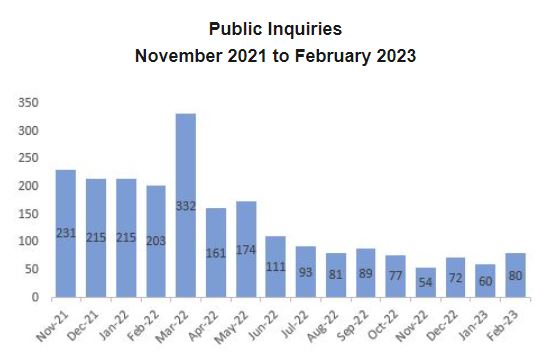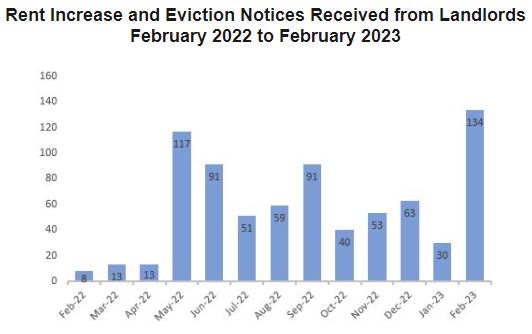 Know your rights
If you believe the owner or property manager for your rental unit or mobilehome may not be in compliance with the Ordinance, or you need assistance interpreting the Ordinance, please reach out to one of the City's community partners:
Fair Housing Council of Orange County
2021 E. 4th Street, Suite 122
Santa Ana, CA 92705
Phone: 714-569-0823 Option 4
Community Legal Aid SoCal
2101 North Tustin Avenue
Santa Ana, CA 92705
Phone: 714-571-5200
Public Law Center
601 Civic Center Drive West
Santa Ana, CA 92701
Phone: 714-541-1010 x 303
Latino Health Access
450 W 4th Street
Santa Ana, CA 92701
Phone: 714-542-7792
Please be advised, the City does not recommend or endorse any particular law firm or agency, but leaves it up to tenants to determine their best course of action and chosen representation, if necessary.
Contact us:
20 Civic Center Plaza
Santa Ana, CA 92702
Email: rso@santa-ana.org 
Tel: (714) 667-2209
Fax: (714) 547-5411
Quick links:
If you have any difficulty connecting with the links in this Newsletter, enter the following website address into an internet browser to explore the City's website – www.santa-ana.org/renter-protections