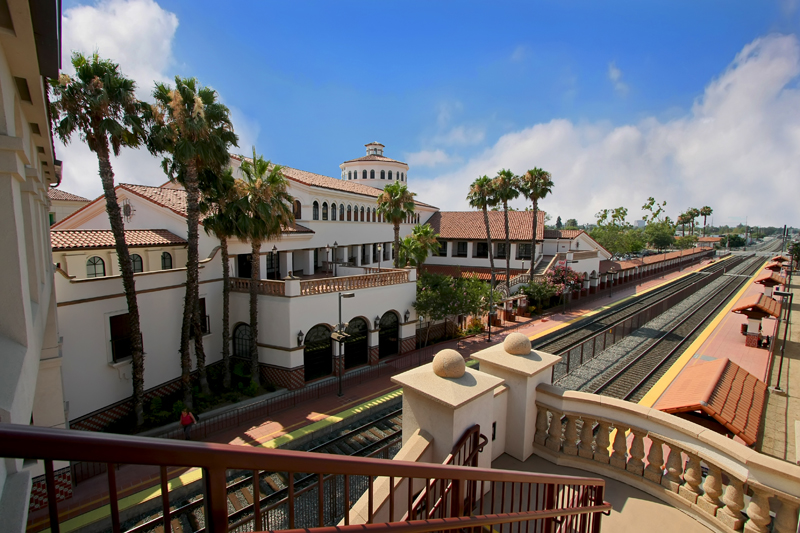 ---
In this issue
Tax Form 1099
FY 22-23 Annual Plan
Rent increase submission email
---
Tax form 1099
Your tax form 1099 was mailed to you on January 27, 2022. Please contact us through www.assistancecheck.com if you did not receive your 1099. If you need to update your contact information, please log into your Assistance Connect account at www.assistancecheck.com.
---
FY 22-23 Annual Plan
The City Council of the City of Santa Ana will be conducting a public hearing on April 5, 2022 to consider the Fiscal Year 2022-2023 Annual Plan for the Housing Authority of the City of Santa Ana (CA093). The Housing Authority is required to hold a public hearing to discuss and hear public comments on the Annual Plan prior to submission to the U.S. Department of Housing and Urban Development (HUD). A minimum of a 45-day notice of this public hearing is required by the federal regulations. Pursuant to the Quality Housing and Work Responsibility Act of 1998 (Public Law 105-276), the Housing Authority of the City of Santa Ana is required to prepare an Annual Plan.
The Annual Plan provides details about the Housing Authority's mission, goals and objectives, and the progress the Housing Authority has made in meeting the goals and objectives described in the Housing Authority's previous Annual Plan. The Annual Plan provides details about the Housing Authority's immediate operations, program participants, programs and services, and the Authority's strategy for handling operational concerns, participants' concerns and needs, and projected programs/services for Fiscal Year 2022 – 2023. The Annual Plan also examines long-range and short-range strategies to address needs as identified by the Resident Advisory Board.
The public hearing will be held on Tuesday, April 5, 2022 at 5:45 p.m. or thereafter in the City Council Chamber, 22 Civic Center Plaza, Santa Ana, California 92702. All interested persons can refer to the following link on the date of the meeting for more information and instructions for participating in the meeting: www.santa-ana.org/cc/city-meetings.
---
New rent increase submission email
To streamline the process to request rent increases, we created an email account dedicated to only rent increase requests. To ensure that your rent increase request is processed timely and correctly, please email all of your rent increase requests to SAHARentIncrease@santa-ana.org.
---
Update on our essential services during the pandemic
Our staff continues working here in the office during this pandemic to process your payments in a timely manner for all of our assisted-families. Meanwhile, we have new voucher holders searching for a unit with our Emergency Housing Vouchers, Mainstream vouchers and HUD-VASH vouchers. If you currently have a vacancy or you are expecting to have a vacancy in the near future, we encourage you to list your vacant unit at www.affordablehousing.com. You may also consider signing up for our region's landlord incentive program, Welcome Home OC. The website for more information is: www.unitedtoendhomelessness.org/welcomehome.
---
Did you know?
Our assisted-families can voluntarily participate in a program called the Housing Plus Program. The Housing Plus Program is a HUD program that enables families assisted through the Housing Choice Voucher (HCV) program to increase their earned income and reduce their dependency on welfare assistance and rental subsidies. The Santa Ana Housing Authority (SAHA) works in collaboration with the Santa Ana WORK Center and a Program Coordinating Committee (PCC) to provide coaching, guidance and case management to Housing Plus Program Participants. Our goal is that all of our non-elderly, non-disabled families voluntarily join our Housing Plus Program and use our housing assistance as a platform to attain self-sufficiency and independence from our housing assistance.
---
Listing your vacant units with us has never been easier!

Our agency uses a service called www.affordablehousing.com.
www.affordablehousing.com is the largest affordable housing listing service in the nation. It provides a central location where voucher holders can search for available units where the landlord is willing to screen the voucher holder for tenancy. It only takes a couple of minutes to post a free listing and you will get leads sent directly to your inbox.
To list your units, simply go to www.affordablehousing.com or click on the link above. By listing your units on www.affordablehousing.com, this does not obligate you to rent to one of our voucher holders. You are simply expanding your marketing to ensure you are able to find the most qualified tenant possible for your unit(s).
---
Apartment Association of Orange County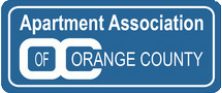 Membership in the Apartment Association of Orange County (AAOC) opens doors of opportunity as you seek to broaden your knowledge of the industry and maximize your potential as an industry professional. You will receive professional assistance that will help you achieve your professional goals.
You can own or manage a single unit or thousands of units – AAOC offers something for everybody!
AAOC will provide you with the tools you need be an even more successful rental housing owner, some of which includes the following:
Access to nationwide credit, eviction, and criminal background checks
Counseling assistance for your rental housing questions and concerns
Access to a full collection of legal and operational forms
Educational seminars and certified property management courses
Protection of your rental property rights through legislative advocacy
Membership with the National Apartment Association (NAA)
Annual subscription to AAOC's Apartment News magazine & NAA's units magazine
Member benefits
Resident screening
Forms and books
Service provider directory
Education
Legislative affairs
Visit AAOC's website and join today!
---
Contact the Housing Authority
20 Civic Center Plaza
Santa Ana, CA 92702
Tel: (714) 667-2200
Fax: (714) 547-5411
---
Quick links