Family Bicycle Ride Event
9:00am - 1:30pm
CRECE Cooperative Garden
2555 Santiago Street , Santa Ana, CA 92706
---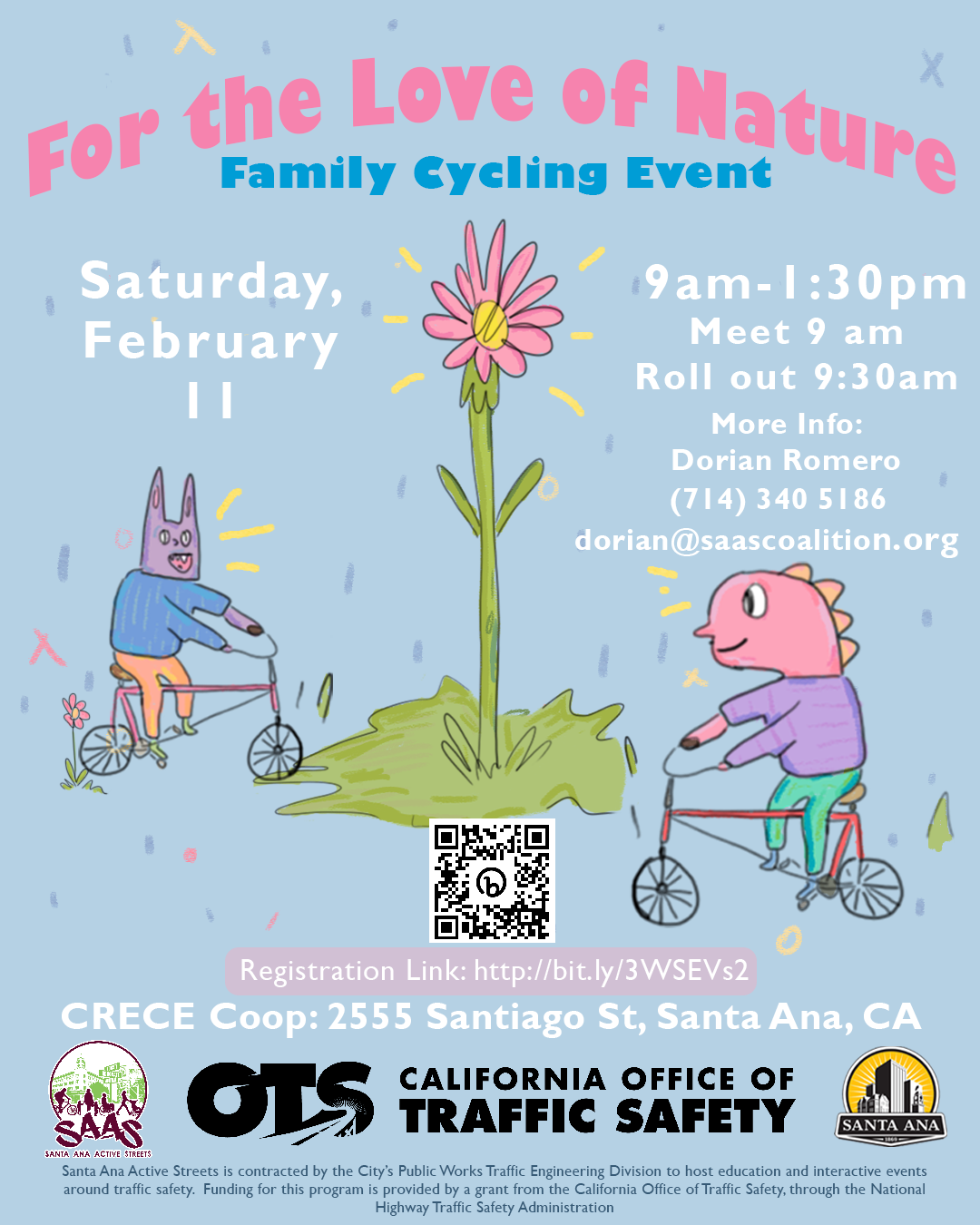 Join Santa Ana Active Streets (SAAS) on their Valentine's weekend family cycling event on Saturday, February 11, 2023 for the bike ride from 9 a.m. to 11 a.m. starting at CRECE Cooperative Garden located at 2555 Santiago Street in the City of Santa Ana.  This ride will highlight a few of the nature spots in Santa Ana to celebrate Mother Earth and each other.  The after-ride activities will be from 11 a.m. to 1:30 p.m., including a garden tour and free glamour shots!
Additional details about ride activities are on the registration form.  Registration required, scan QR code or at saascoalition.org/events.  Limited lender bikes are available.  For more information contact Dorian Romero at (714) 340-5186  dorian@saascoalition.org
SAAS is contracted by the City's Public Works Traffic Engineering Division to host educational and interactive events around traffic safety.  Funding for this program is provided by a grant from the California Office of Traffic Safety, through the National Highway Traffic Safety Administration.